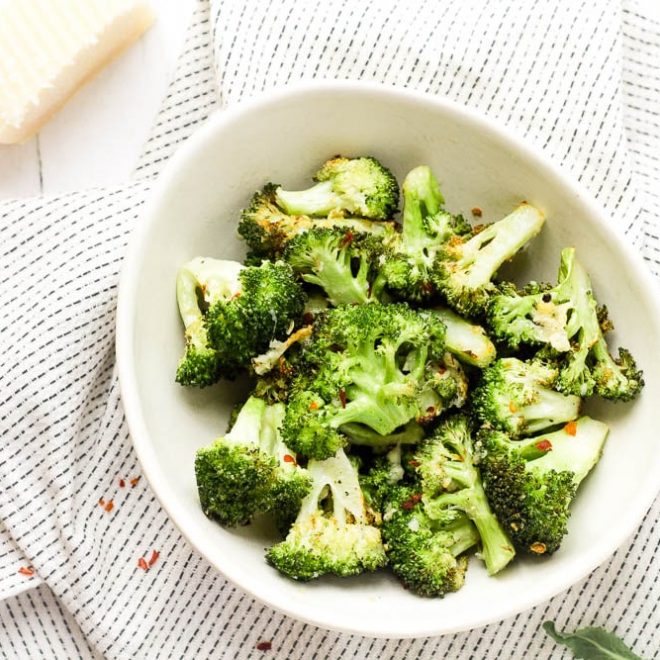 Air Fryer Broccoli Parmesan
Crispy, garlicky, cheesy broccoli at lightning speed... air fryer broccoli is a revelation! You will be amazed at how well your air fryer cooks vegetables. This broccoli is the perfect place to start.
*Parmesan cheese uses animal based rennet as an ingredient (it has to in order to be called parmesan within the EU) so it is technically not a vegetarian friendly food even for lacto-ovo vegetarians who eat dairy products. Which is me. I use the term parmesan across this site for ease of understanding, because that is the style of cheese we want, but I use these alternatives myself because they are more or less interchangeable.