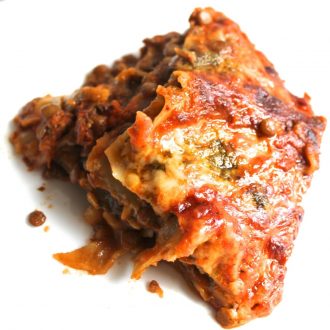 5 Ingredient Easy Lentil Lasagne
This vegetarian lentil lasagne is the easiest lasagne you will ever make. Throw it together on a weeknight with some ready-made soup, pesto and canned lentils! No pre-cooking at all. Just layer it up and bake.
Please note that this recipe suits a smaller lasagne tray or even a brownie pan. If you want to use a full size deep lasagne pan, you will need to double the ingredients.
This is easily made vegan using vegan soup and pesto, and replacing the cheese layer with crsipy breadcrumbs or vegan parmesan!