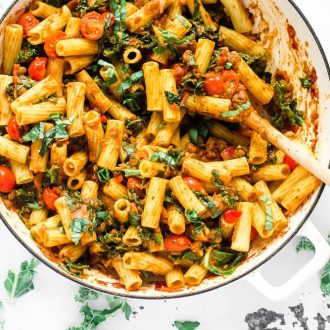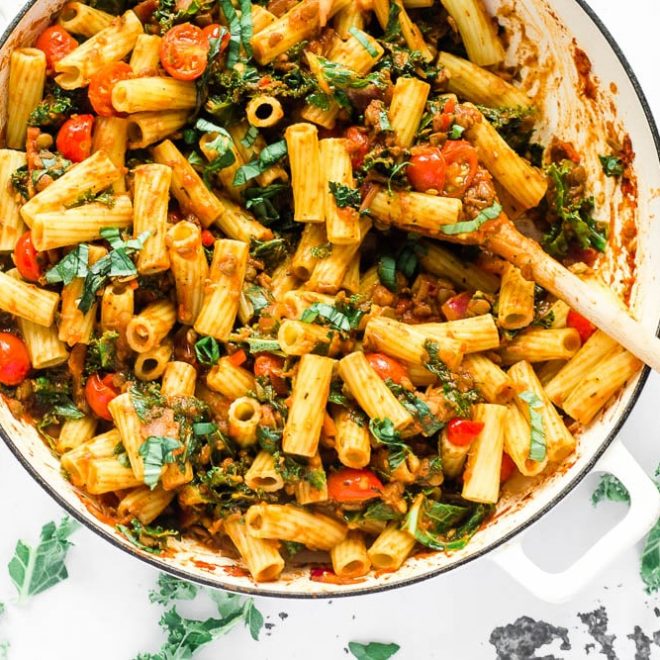 Vegan Rigatoni with Spicy Sausage Lentils
A rich and filling pan of vegan rigatoni with flavorful "spicy sausage" inspired lentils. This is a balanced plate full of comforting carbs and spices, but with fresh vegetables to keep it fresh and light at the same time.
*You can skip the pestle and mortar if needs be. It's a nice touch, but not a deal breaker.
** If you're cooking the lentils from dried especially for this recipe, you need 1/2 cup dried lentils. You can also use a can of lentils. It's a little less than the recipe calls for, but it doesn't make a big difference.