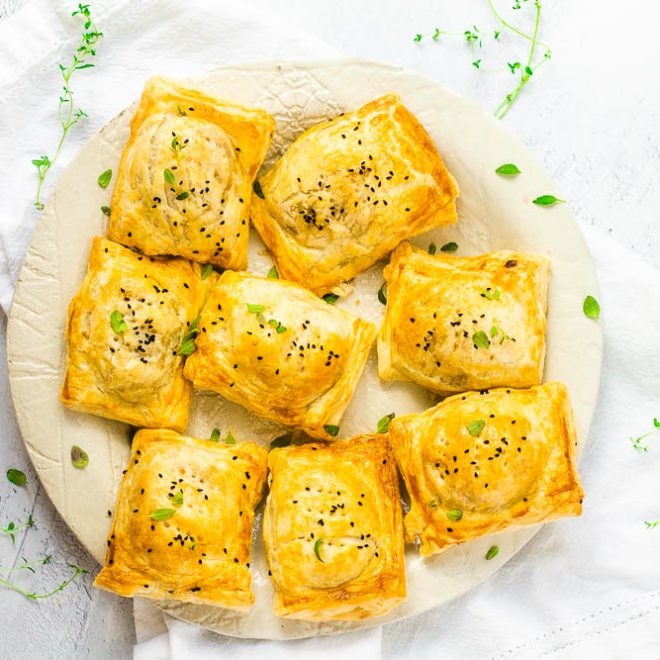 Cheese & Onion Rolls
Homemade cheese and onion rolls are so much yummier than store bought! These cheddar cheese and caramelized onion rolls are simple to make – the filling ingredients bake together in the oven to streamline the process. Serve fresh from the oven at parties or pack them in a picnic basket in the warmer months.
*If you are cooking for vegetarians, use a Parmesan style vegetarian hard cheese . Parmesan contains animal rennet and is not vegetarian friendly - you can however buy cheeses that are made in the same style, usually called something like "Italian hard cheese" or "vegetarian hard cheese". In the UK, Sainsbury's and Ocado both make their own brand of vegetarian hard cheeses and Twineham Grange's version is widely stocked too. If you can't track it down, just use more cheddar.
**This recipe easily makes 16 rolls, from two puff pastry sheets, and you may find you have leftover filling. This would depend on the size of your pastry sheets and how big your potatoes were.