Blueberry mozzarella panini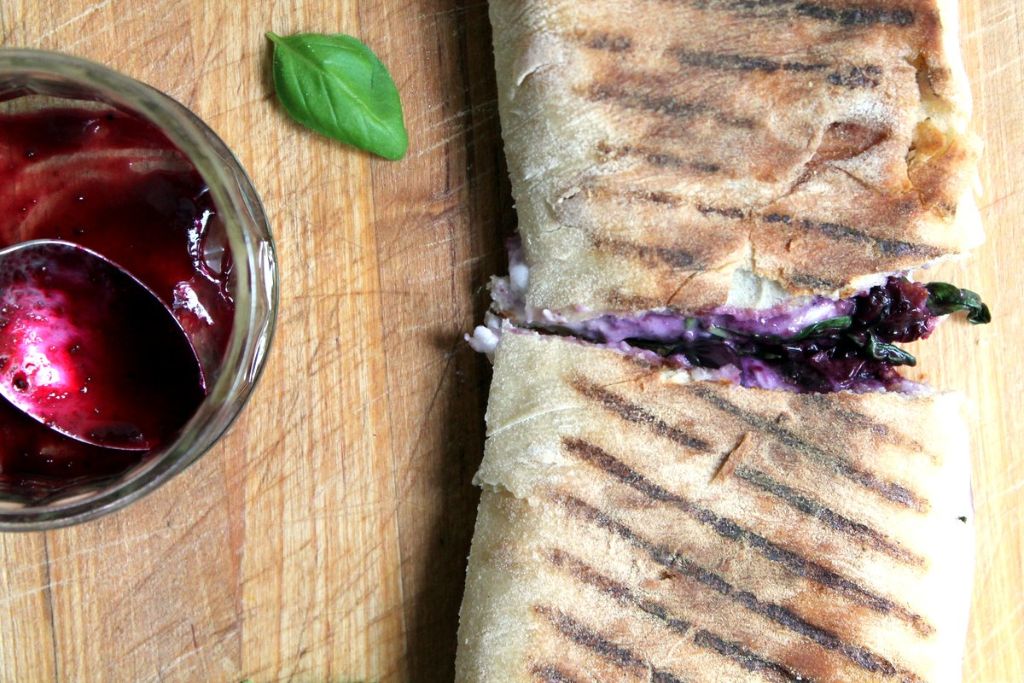 Oh, hi.
Remember me? The blueberry balsamic sauce from this salad?
Well I'm back!
Hooray! I was just too yummy to only be featured once.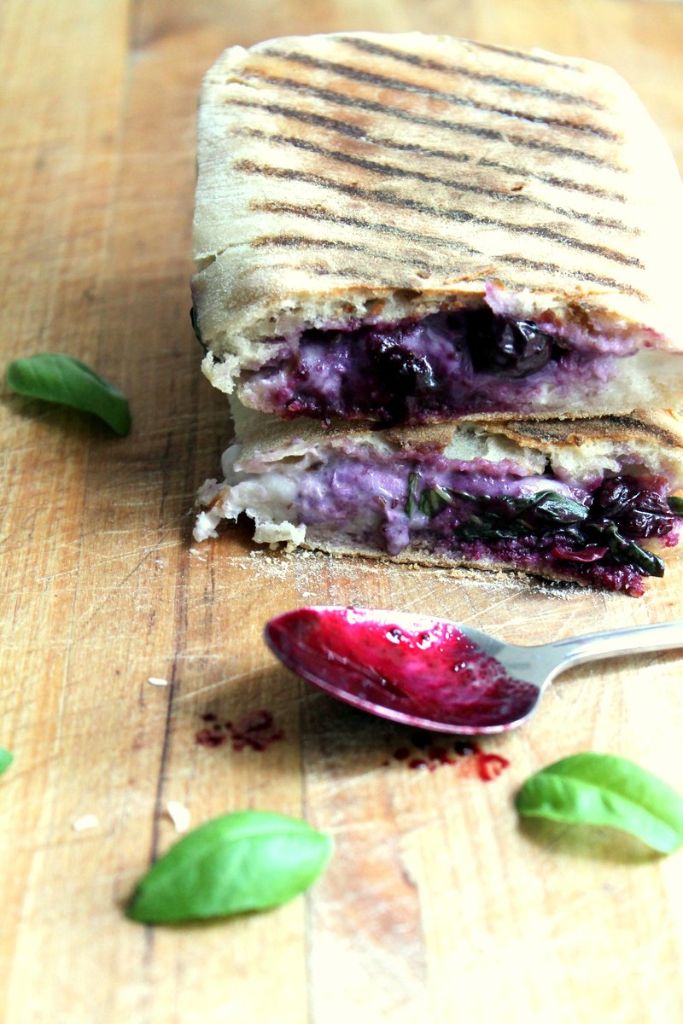 OK, I am going to stop speaking as the sauce now before things get too weird.
Basically, I had leftover sauce from the blueberry burrata salad and it was only natural to pursue something amazing to do with it. If only to force myself not to eat it all off a spoon, because I really wanted to do that.
And so this panini came to be. It wasn't exactly a leap from the salad, with mozzarella and basil, but this has the added benefit of carbs.
Its so simple. Mozzarella, blueberry sauce and basil. A little cream cheese on the inside of the panini gives it extra creaminess and a brush of olive oil on the outside makes it crispy.
Sometimes fruit and cheese combos can be so unexpectedly good. This is sweet, tangy, creamy and stringy, all at once.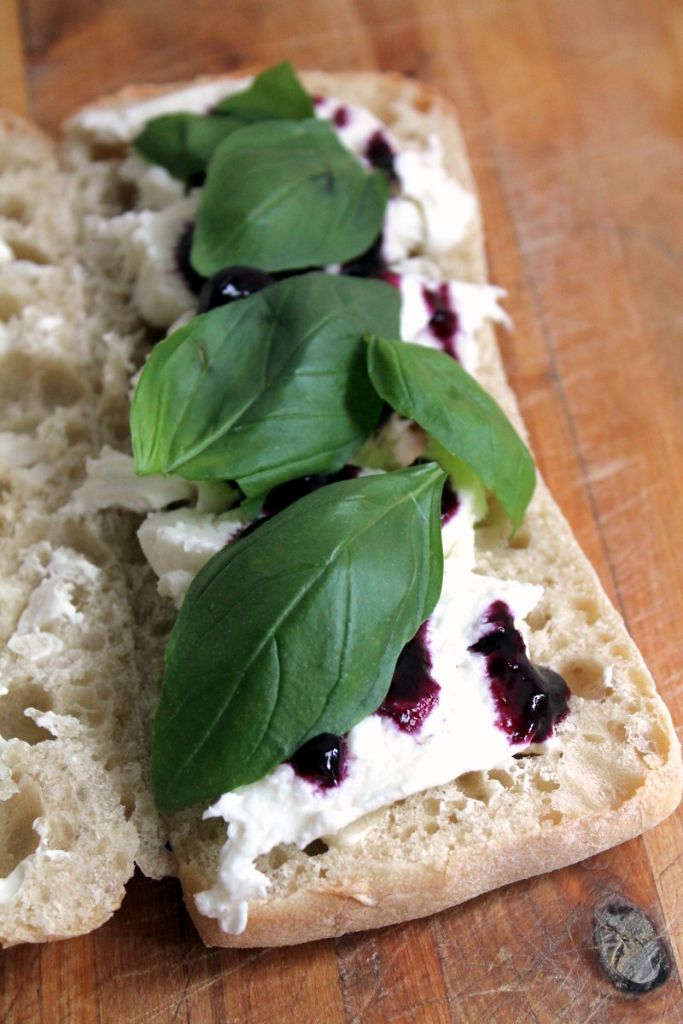 I won't lie, I felt pretty darn good pulling this leftover blueberry sauce out and making these for a weekend lunch. Like, how domestic goddess is this? "Well, it's Saturday and it's been a long week in the office and I just need to make something simple but oh look, we've got some leftover blueberry balsamic sauce and some fresh mozzarella and some fresh panini, I guess I'll just whip up this gourmet-like panini for lunch, I HOPE THAT'S OK."
Ha. Of course, I'm way too food blogger for that. I totally planned it this way, the words "blueberry mozzarella panini" sitting decisively in my recipe planning google doc.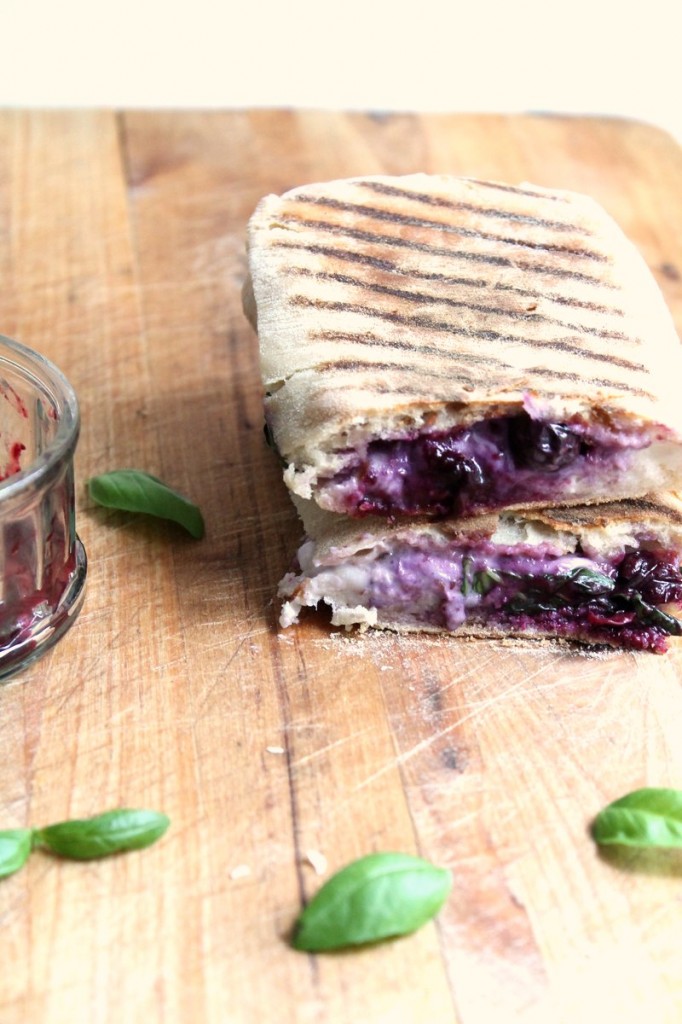 But whether you're going to schedule this in, or you're at a loose end with some leftover blueberry sauce (such a common problem right?), I hope this will hit the spot and bring some unexpected yumminess to your weekend lunch too.