This potato bake with fresh juicy tomatoes is the perfect comfort food year round! It is easy to make with very few ingredients, and is completely plant based / vegan. Everyone will love the simple but perfect combination of creamy potatoes, juicy tomatoes and fresh lemony kale pesto. An easy lunch or side dish, or round it off with some protein for a comforting dinner.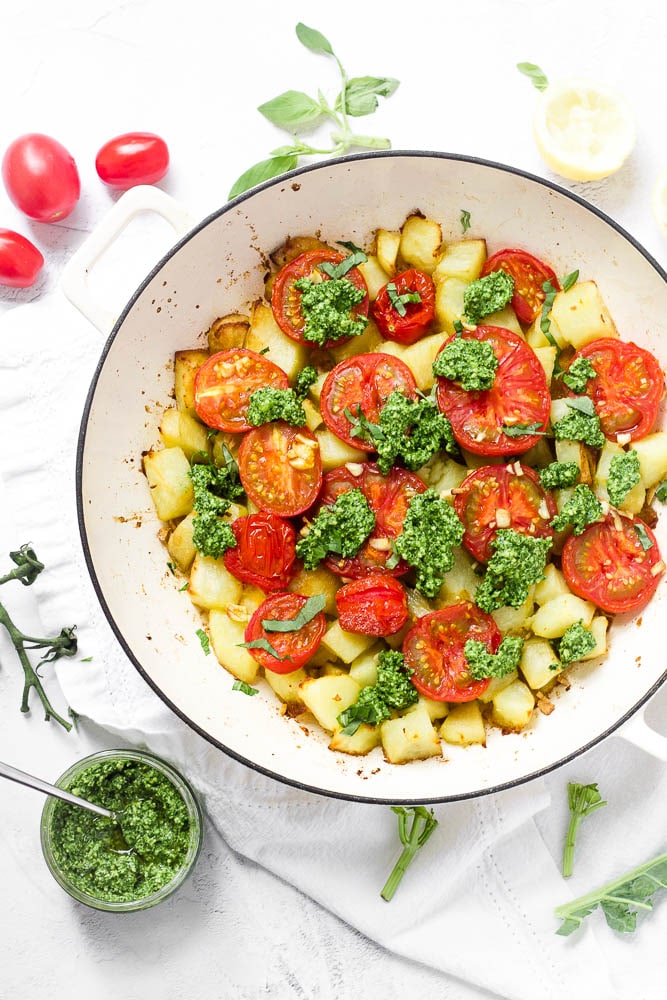 This recipe combines two of my favorite things in the world: fresh juicy summer tomatoes and creamy carby potatoes.
The fact that "tomato" and "potato" rhyme makes writing this feel awkward but there ya go.
What you get here is a dish of fluffy and slightly roasted potatoes that are topped with baked tomatoes and crispy sliced garlic. The tomato juices infuse with the potatoes to add lots of flavor and moisture. We then spoon some fresh kale pesto on top which is perfection.
Mr. Veggie is always concerned that potato based dishes will be too dry. He sees potatoes and scrambles for sauces and condiments. If you feel the same way – rest assured! Thanks to the tomato juices and pesto drenching the potatoes, this dish is not at all dry.
How to choose the right ingredients
This dish is very simple, so the end result somewhat depends on the quality of your ingredients. You want good fluffy potatoes and you want super sweet, fresh tomatoes.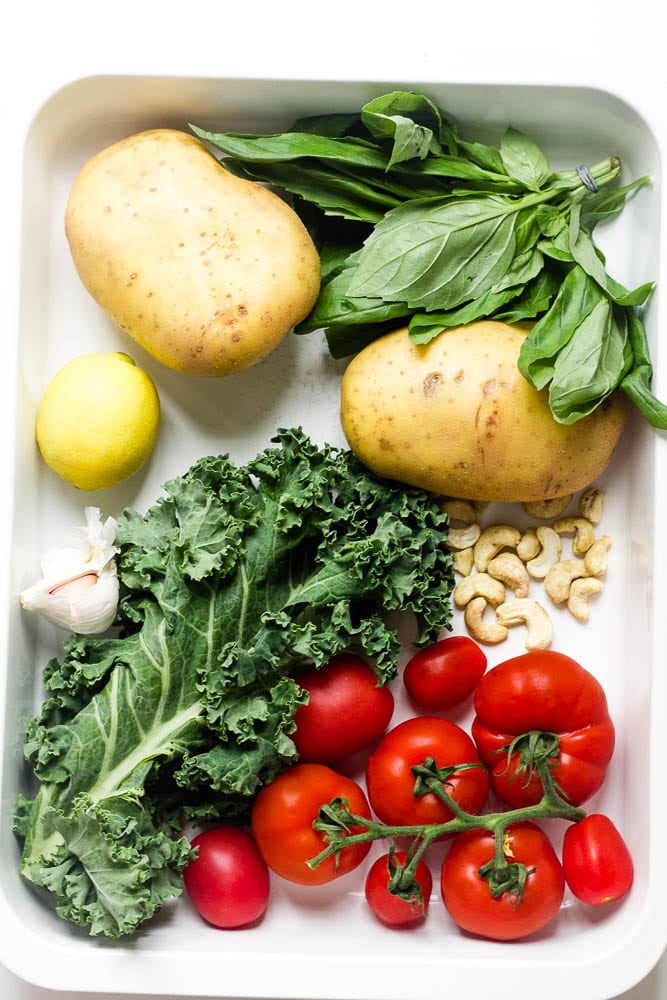 For the benefit of my UK based readers, I used these beauties…
Isle of Wight tomatoes, available from Ocado or direct from The Tomato Stall. Be warned that once you try them you'll never go back and they will take all your money forevermore.
Fairfields Farm potatoes. They run a home delivery offer, be warned that you will get too many potatoes and be stressed out by whether you can possibly use them all and feel guilty if a day goes by that you haven't chipped away at the box of potatoes… but then when they finally run out you will order more because you miss them. Sigh.
How to Make it – in Pictures
There is a full printable recipe card to follow, but this is just a visual run through for extra confidence before you dive in.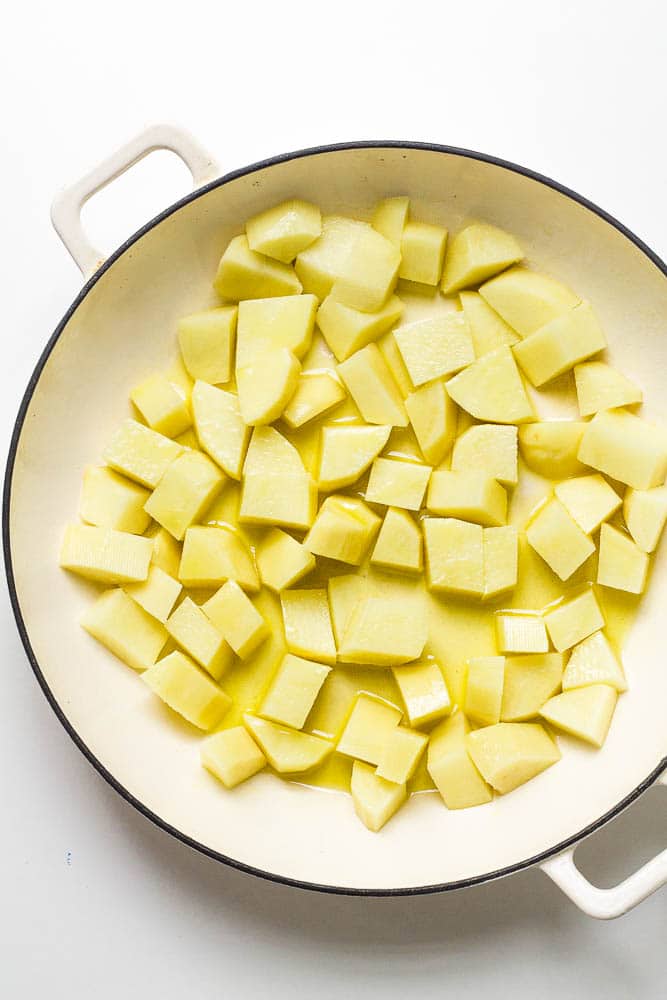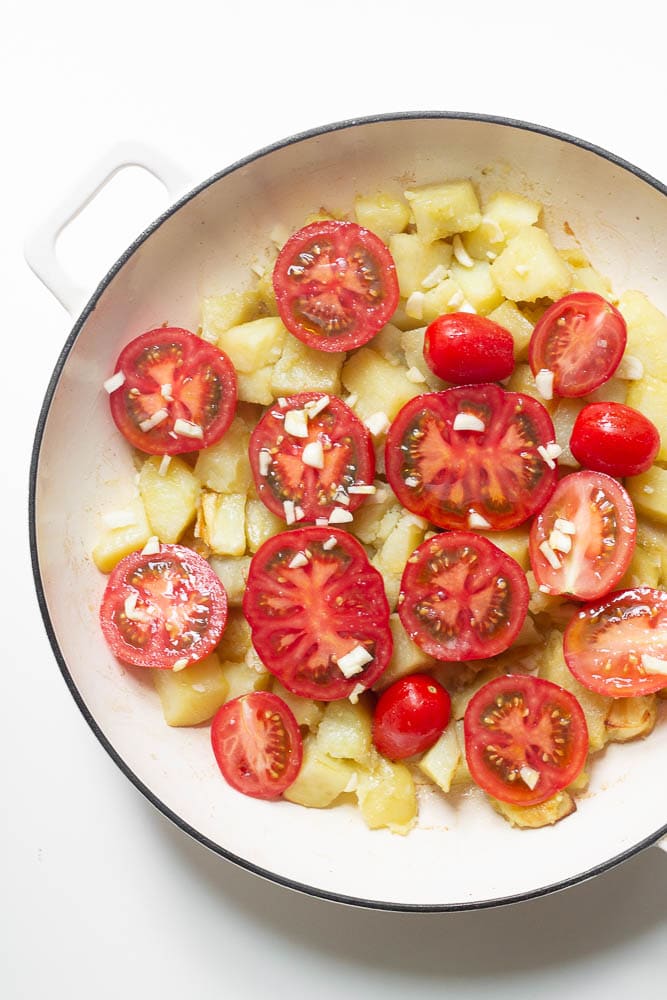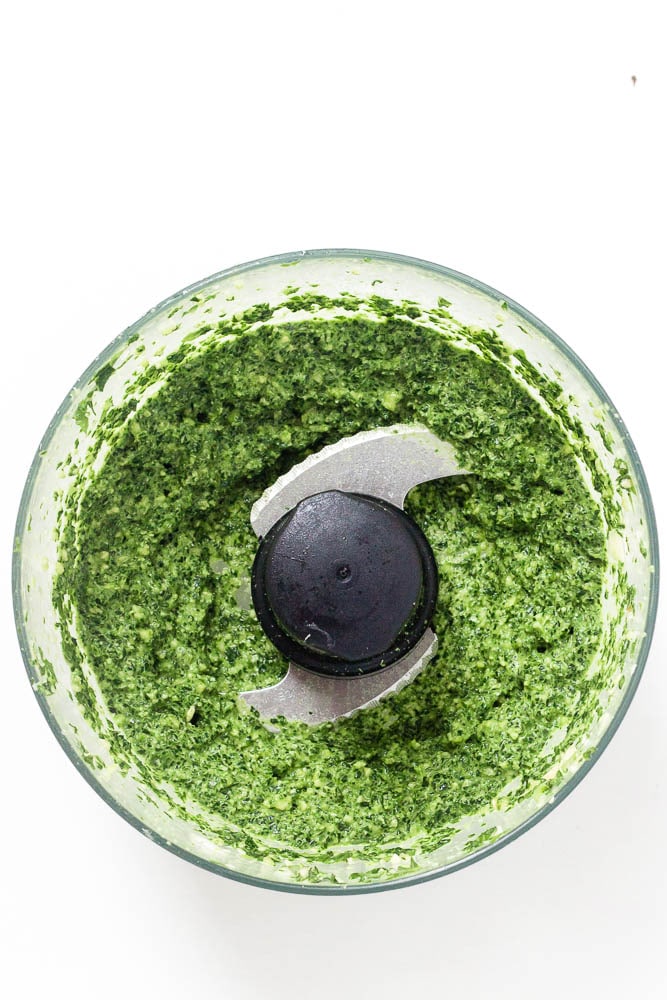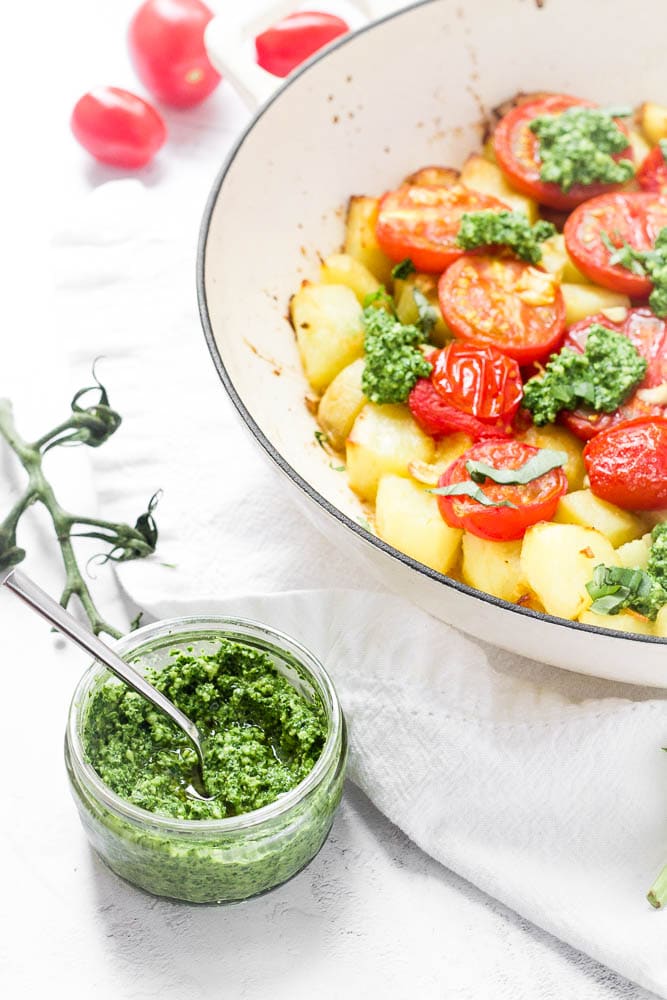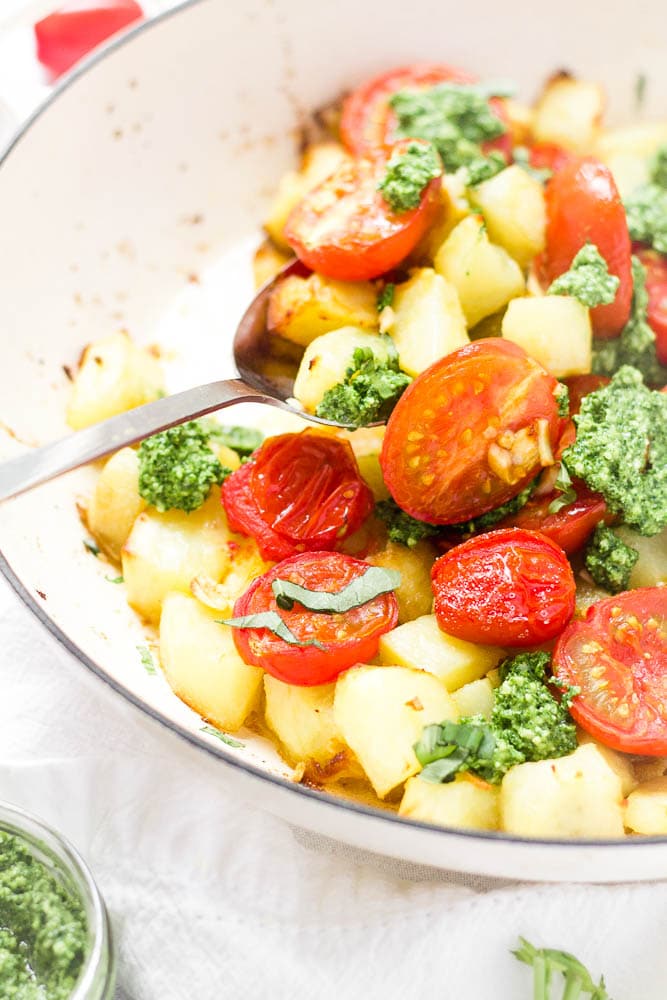 How to Serve
The fun part!
This is one of those side dish recipes I sometimes look at and think "That's all very well but can you be lunch? or dinner?" because I don't always have the energy to make too many components of a meal.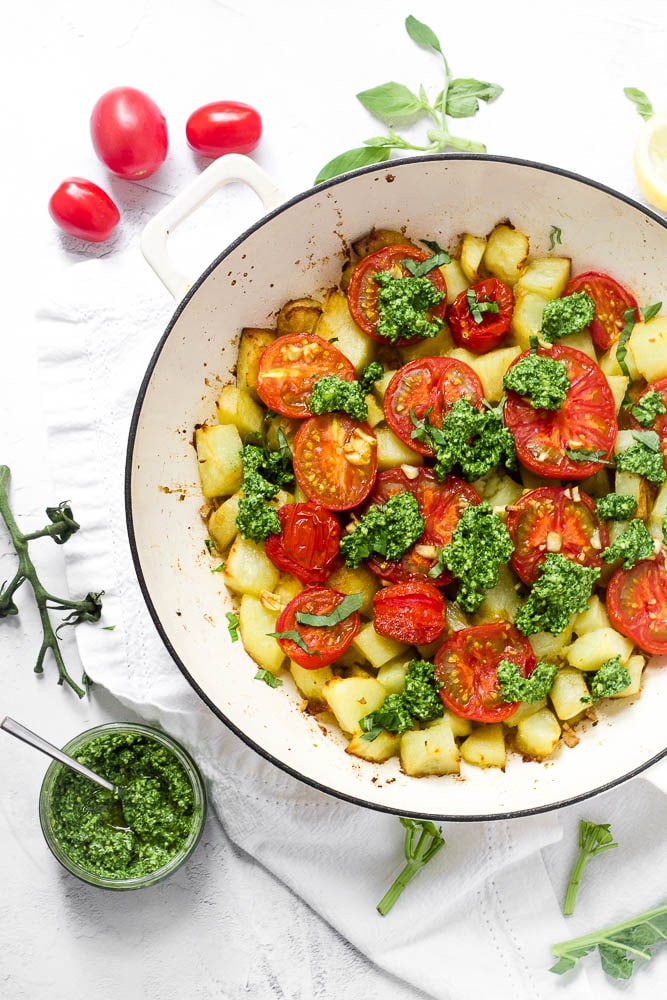 It can be a light lunch on its own, but to really round it out to dinner status I'd put it in a bowl with some kind of easy to make vegetarian protein source such as:
Vegetarian or vegan sausages
Tofu (try smoked tofu!) or tempeh – for maximum easy buy it pre-flavored
Cheese: it's amazing with either pan fried halloumi cheese or creamy burrata
Fried or poached eggs
All of which only require a few minutes to prepare while your potato tomato bake is finishing up in the oven.