Baby Broccoli Tacos
Roasted baby broccoli tacos with feta cheese. A delicious, healthy vegetarian taco that will amaze you! Baby broccoli (also known as Broccolini or Tenderstem broccoli) cooks in smoky spices and lime to create a flavorful meatless taco filling. Pack some nutritious greens into your taco night with these easy, fun and surprising broccoli tacos.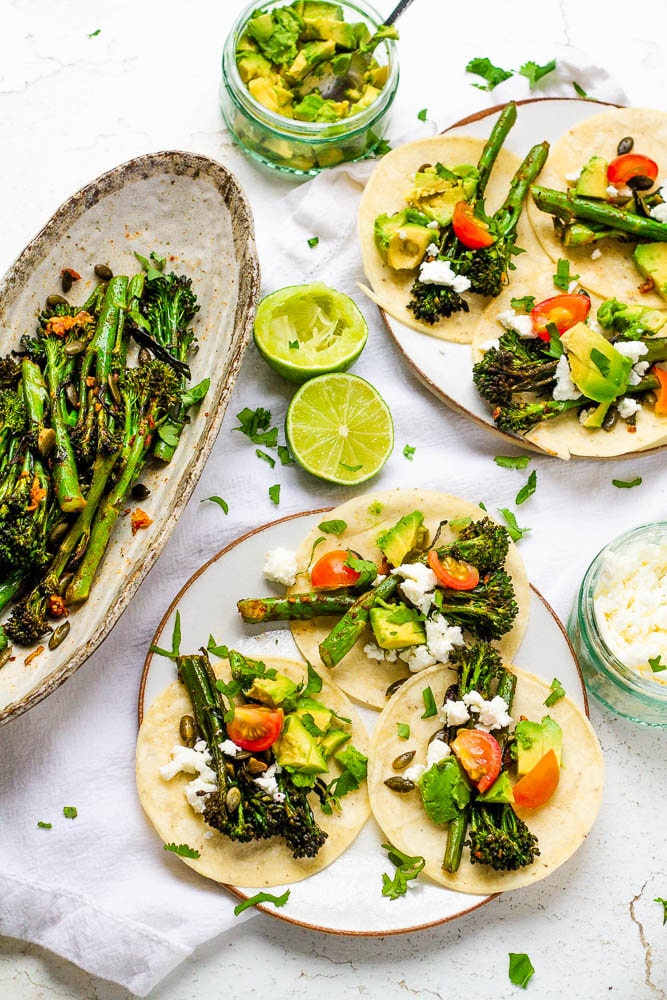 Have I completely lost my mind with this one?
It seems that I consider anything a viable taco filling at this point, so let's have some fun today and make delicious broccoli tacos.
Now, I know Mr. Veggie thought I was crazy the first time I informed him that we were having broccoli tacos for dinner. He knew better than to question his heavily pregnant wife of course, and broccoli is his favorite vegetable anyway, but it does sound kind of odd, doesn't it?
But it is so, so worth leaving your reservations at the door and trying out these baby broccoli tacos. I promise you they are delicious.
Baby Broccoli? Is that the same thing as Broccolini? Or Tenderstem Broccoli?
Yes and yes. Baby broccoli goes by many names. I have previously posted a recipe for it under the name Tenderstem Broccoli, but today I'm using baby broccoli. Why? Hard to say. But the tacos are teeny. It just felt like the better name.
You could make this with normal broccoli florets too. You would need to roast it a little longer. I personally love baby broccoli for this recipe though, and I believe it is widely available in most parts of the world.
What's in the Baby Broccoli Tacos?
So, let me explain this rather genius concept to you.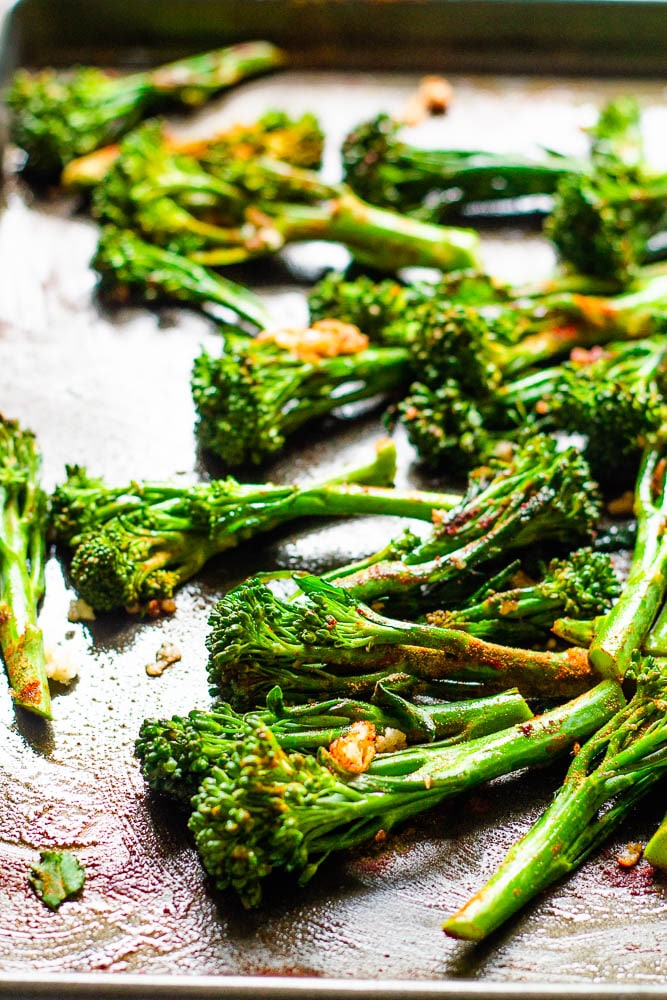 We have baby broccoli, roasted to perfection with garlic, smoked paprika, cumin, lime and toasted pumpkin seeds (pepitas).
And then we sprinkle some lime juice on it for extra flavor.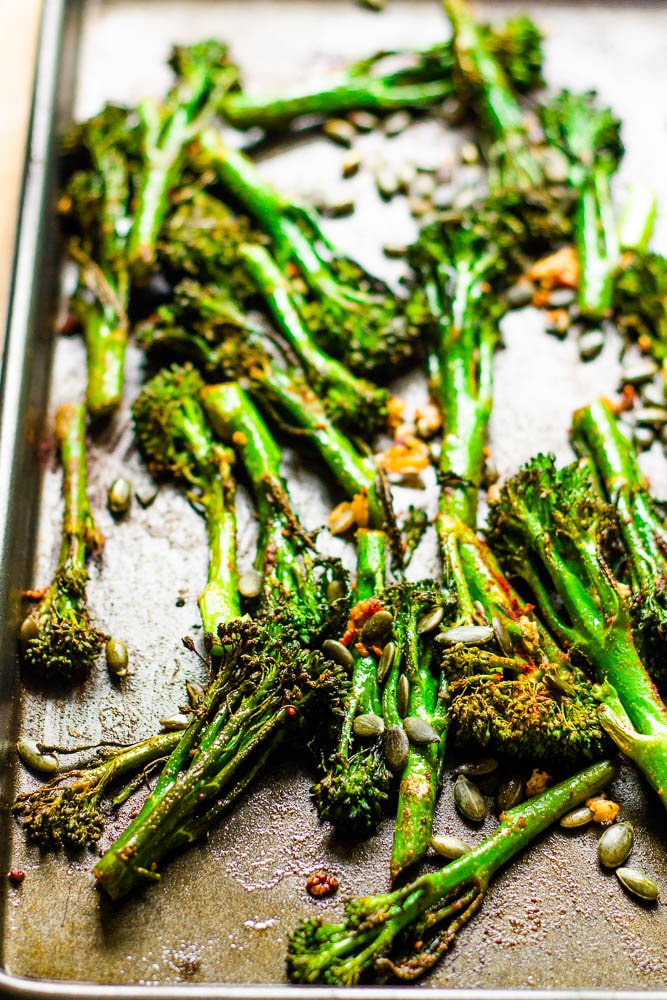 We top them with crumbled feta cheese (essential), chopped tomato and avocado. And maybe some more lime squeezes. Lots of lime is a must in this recipe!
If you have access to cojita cheese, you can go ahead and use that but I find feta a great addition here. It's strong saltiness is quite important in this recipe which is so simple otherwise.
I also believe that soft corn tortillas are a must. I don't see these working so well with hard shells or flour tortillas.
UK readers – Soft corn tortillas can be tricky to track down on this side of the pond, but I found them on the Mexgrocer store on Amazon and will never look back. Mega win, although their availability on Prime comes and goes so sometimes it's not free overnight delivery.
So there we have it. Broccoli tacos!
Are you going to join me in this crazy endeavor?