21 Vegetarian Greek Recipes
Love Mediterranean flavors? This mix of authentic and fusion Greek vegetarian recipes will hit the spot! Greek cuisine has so much to offer a vegetarian diet: amazing cheeses and pastries, as well as expertly cooked vegetables and grains.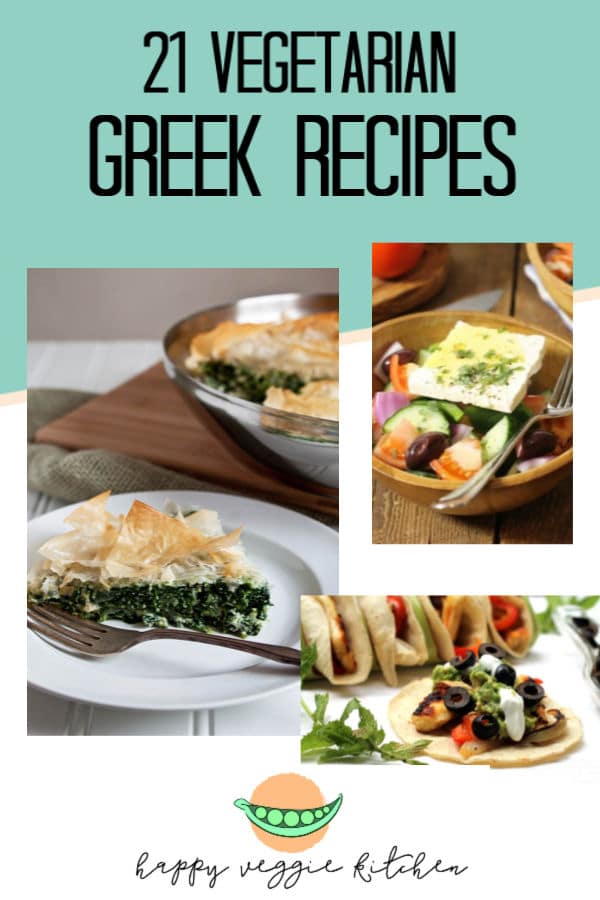 Although meat is often the most celebrated of Greek dishes, those sun kissed isles are home to some amazing vegetarian delights!
Those who enjoy Mediterranean cooking will know that an abundance of seasonal produce, olive oils, and a variety of grains and fresh cheeses are some of the best elements of Southern European cuisine, and all of these can be enjoyed by lacto-ovo vegetarians like myself.
If you're making vegetarian Greek recipes at home, remember to use high quality produce and oils to ensure they taste the way they should. Be generous with herbs and seasonings too!
While I love using Greek ingredients in my cooking, this blog has never covered Greek cuisine in any depth nor featured any classic Greek recipes, which is why I am excited to bring you a range of authentic recipes from other bloggers who know their stuff, and some fusion / mash up style recipes from my own blog and others.
Compiling this has inspired me to cook more like the Greeks this summer. I hope you find some ideas that your household will love too!