An easy homemade ranch dressing with a delicious smoky kick! This skinny ranch dressing tastes amazing as a salad dressing or a dipping sauce. Made with dried herbs, you probably have all the ingredients to hand already! You can either make this with 100% greek yogurt or 50% mayo / 50% yogurt.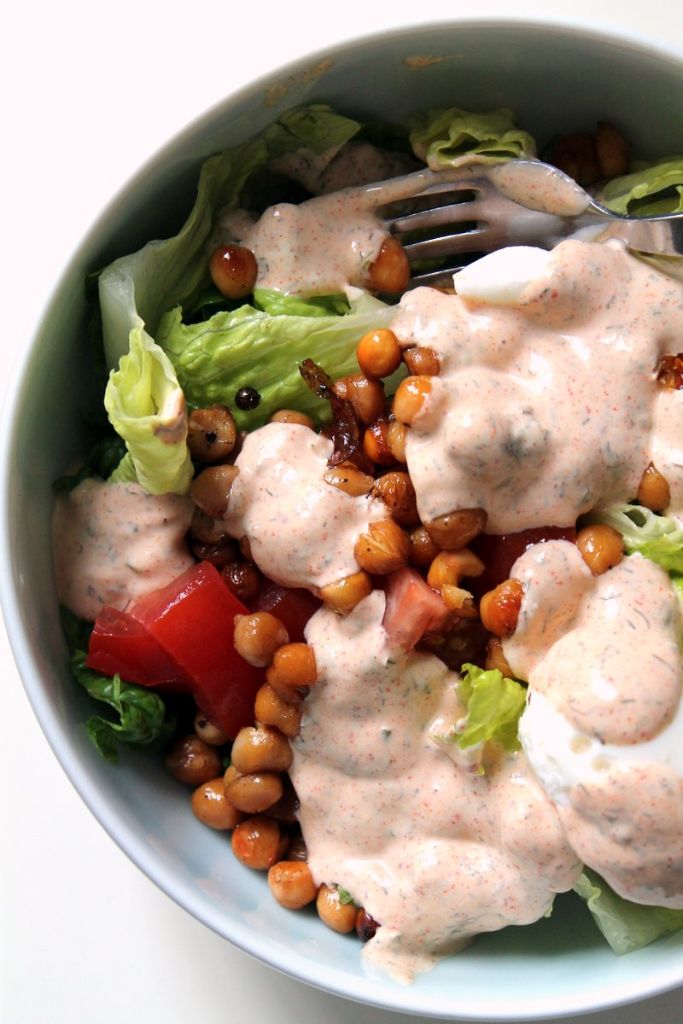 I try not to get into the habit of buying pre-bottled ranch. It seems dangerous to have it so accessible. I would just eat it with everything.
The trouble is, now that I've discovered how easy it can be to make a good ranch… we maaaaay have a problem.
Although, maybe not too much of a problem because now we can make ranch healthy! You've got two choices here:
Make this ranch with equal parts mayonnaise + greek yogurt
Doing this gives you a rich, silky, pourable sauce. It is quite delicious. Use a fat free yogurt if you like – the texture and taste won't suffer for it with all that mayonnaise.
Make this a purely yogurt based ranch dressing
You can make this dressing entirely with plain or greek yogurt. With yogurt based salad dressings, I like to add a little olive oil. Adding some oil content makes the dressing is a bit more water resistant, and less likely to dilute and disappear into the bowl if you add a lot of wet ingredients to your salad.
If you really want to get the calories down, you could use fat free yogurt.
It's up to you!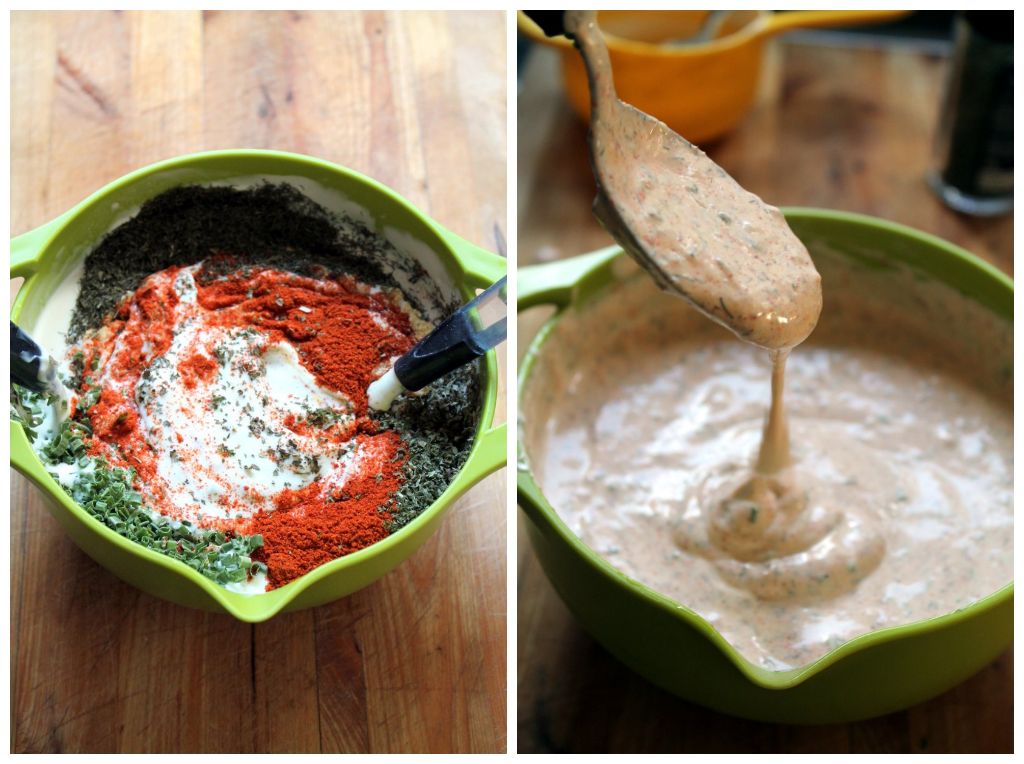 How to make your ranch smoky
Smoky and pink.
That is the work of smoked paprika!
It sits perfectly alongside the dill, chive and other herbs, lending a smoky edge to the dressing. So it would be perfect for a taco salad.
I actually served it with roasted chickpeas, tomatoes and a hard boiled egg. I made a big batch of dressing, then hard boiled lots of eggs and roasted lots of chickpeas and voila!– mason jar salads for the whole week!
So let's make a batch of smoky ranch!
The recipe uses all dried herbs and spices, so hopefully will be really easy to pull together for a weeknight meal as long as you have some fresh yogurt, mayo (if using) and a lemon to hand.
This will give you enough ranch to eat some now, and then fill up a 1/2 litre mason jar with the rest.