Only 5 ingredients, and easy to make in the slow cooker, this simple vegetarian soup is packed with flavor! This is my take on the UK classic broccoli stilton (or other blue cheese) soup with a little extra potato to make it economical and filling.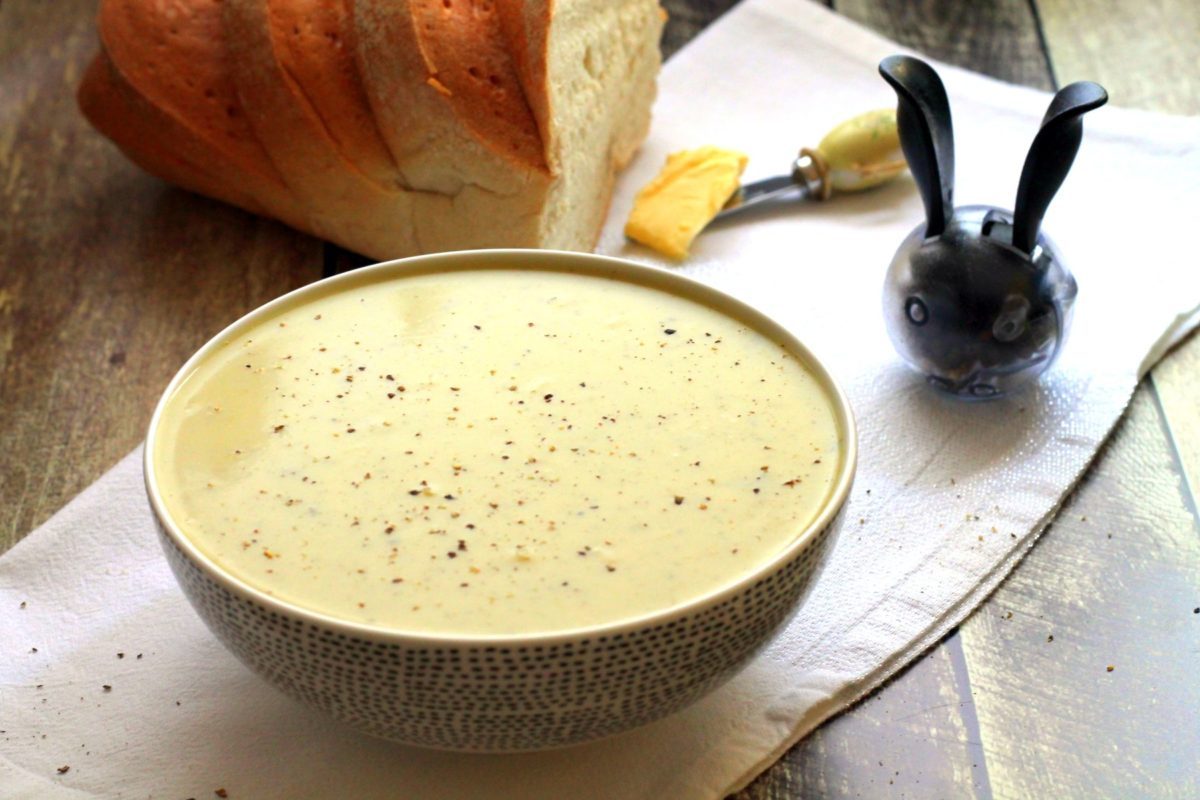 Let's just get this part over with. Yes, the soup contains broccoli. Broccoli is green. It also contains blue cheese. Blue cheese has blue in it. Why is the soup not looking very green?
Well, it does in real life. My photography skills just kind of fail me sometimes.
The good news? I took an awesome photography class last weekend, and plan to take more, so maybe next time I'll know what I'm doing.
The better news? Who cares about the color anyway, this soup is delicious and reallyreally easy.
So if you're in the market for a decent soup idea, your search may be over! This is based on the UK's traditional broccoli and stilton soup, bulked out with a lot of potatoes – this makes it more economical to scale up, and thicker and more filling too- more of a meal soup.
There are only five ingredients and no pre-cooking is required, just dump it all in the slow cooker and walk away. So you get to take a little break from the kitchen during the holidays. You need it, right? WE ALL DO.
(Oh and you don't need to peel the potatoes if you don't want to. I've tried it both ways, and it's fine. The skins just get blended in. Seriously, don't even bother.)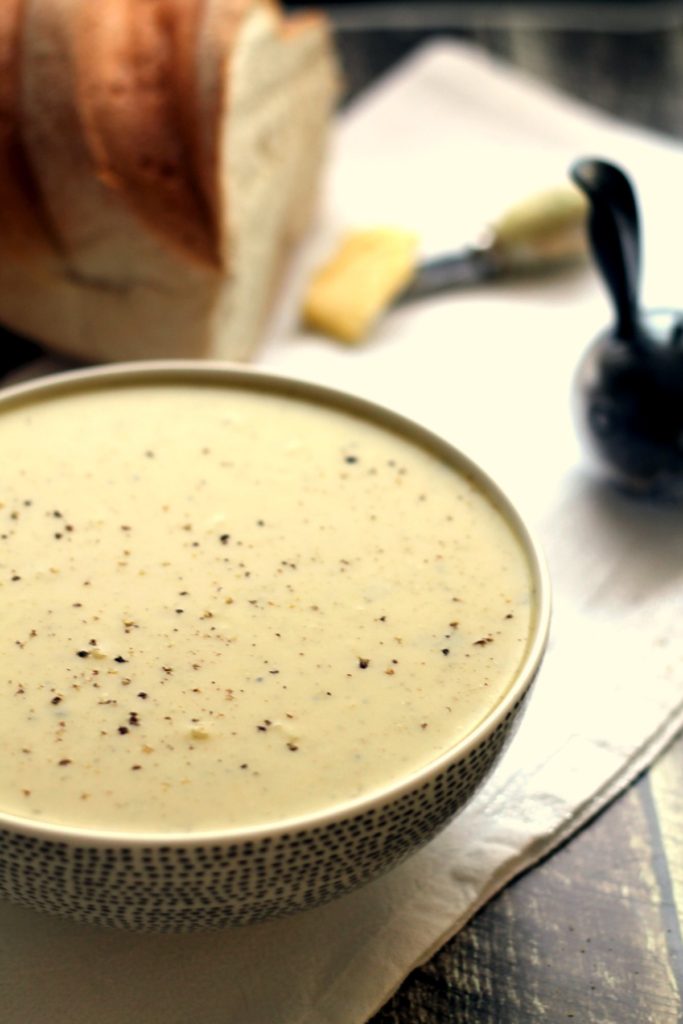 This is a real treat for those who love the taste of blue cheese. But you really do need to love the taste of blue cheese because it's packed full of the stinky stilton. Mmmm.
You can, however, substitute a strong vintage cheddar if you need to play it safe. Or indeed, another good quality blue cheese, if you're outside of the UK and can only get stilton as an import (I'm thinking it's probably not worth buying a block of imported cheese just to throw it into a soup, as delightfully indulgent as that would be!).
I've tried it with half the amount of stilton, to see if it works as a lighter soup, and for me it was too bland. So I would suggest not scaling down on the blue cheese unless you have some other tricks up your sleeve for adding flavor… May I suggest truffle oil?
PLEASE NOTE: This recipe is designed for a 4.7L / 5 Quart slow cooker. If yours is smaller, you will need to scale the ingredients down.