Lentil Sweet Potato Nachos
These clean eating sweet potato nachos will win you over! Baked sweet potato rounds are loaded with tasty barbecue lentils, havarti cheese and guacamole. You won't even know you're eating so healthy.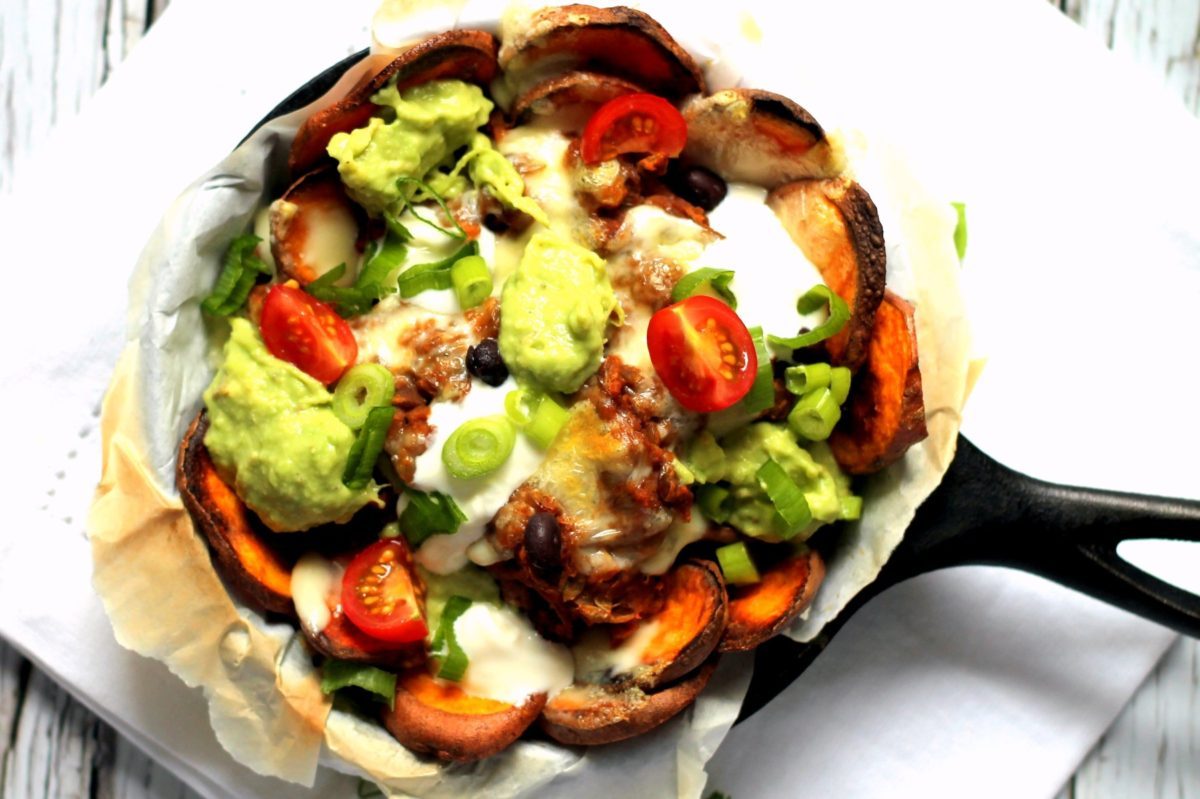 Are you rolling your eyes at me right now? Like, how many lentil recipes and how many potato nacho recipes can a person do.
What can I say? Right now, I am obsessed with lentils, obsessed with sweet potatoes and obsessed with healthy nacho concepts. And this is where they all meet. This is, like, the ultimate recipe to express my 2015 state of mind.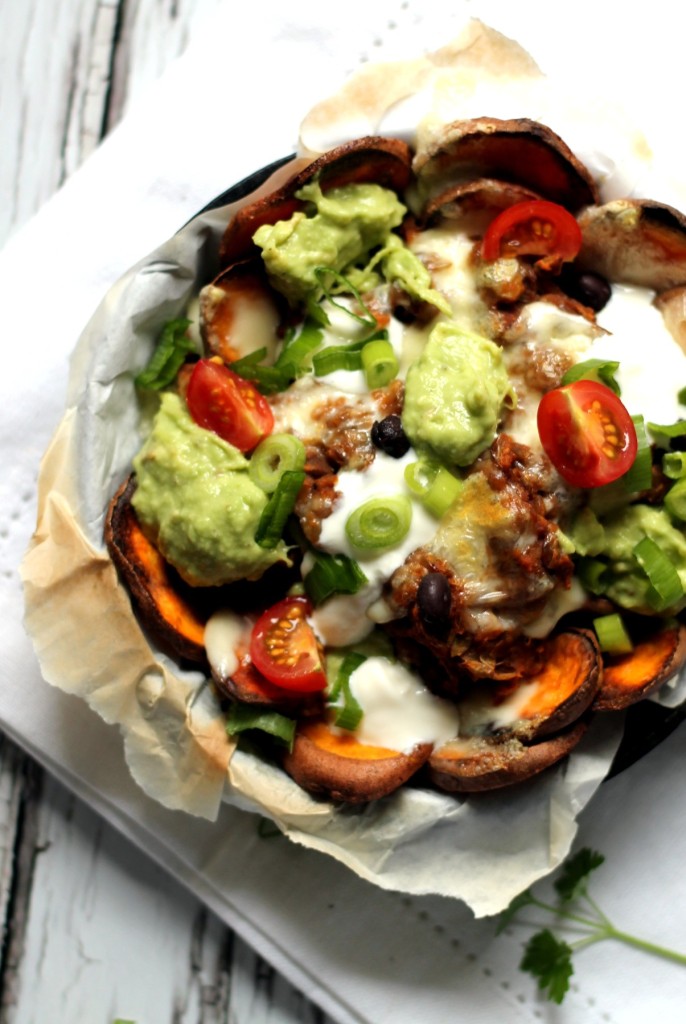 And can we just take a moment to appreciate that I am obsessed with lentils? Because that is weird. This is who my 9 year old self wanted to become when she turned vegetarian, and it has taken 23 years. 23 YEARS! to get here. So, yay for lentils.
Lentils are just fantastic in places where meat would usually be. In this recipe, they go super melty and barbequey. They are perfect over the baked sweet potato "nacho" rounds. Other toppings include havarti cheese (so melty!), black beans, guacamole, green onions and greek yogurt (..or sour cream. I freakin' love sour cream but I am determined to love greek yogurt more. I'll get there.)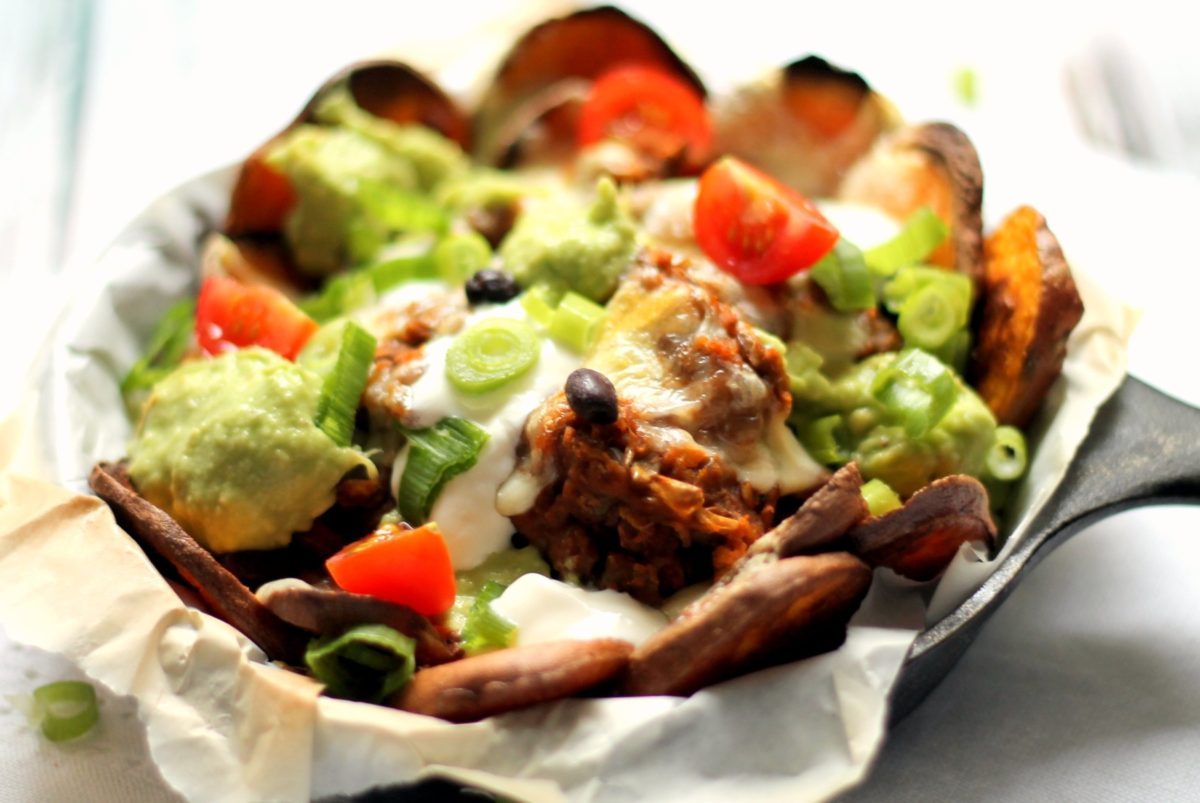 This recipe involves a lot of vague "handfuls", which might drive you crazy, but nachos are one of those very personal dishes where everyone likes different proportions of toppings so just roll with it, and do as you please!