Goats Cheese & Kale Stuffed Sweet Potatoes with Tahini Yogurt Sauce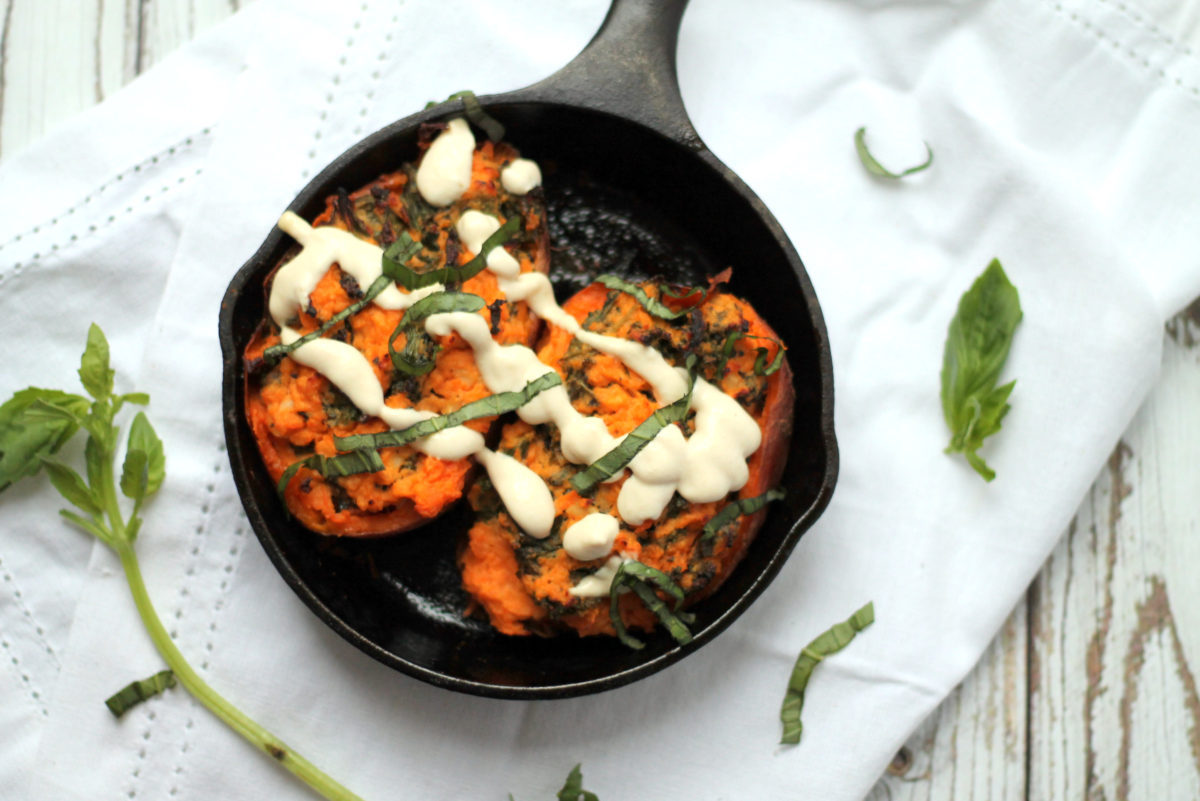 Sweet potatoes can be added to the very long list of "Vegetables I Thought I Hated Until My Thirties".
How, how, how did I think I hated something so wonderful? There is so much my younger self needs to answer for. These dreamy stuffed sweet potatoes could have been in my life so much sooner.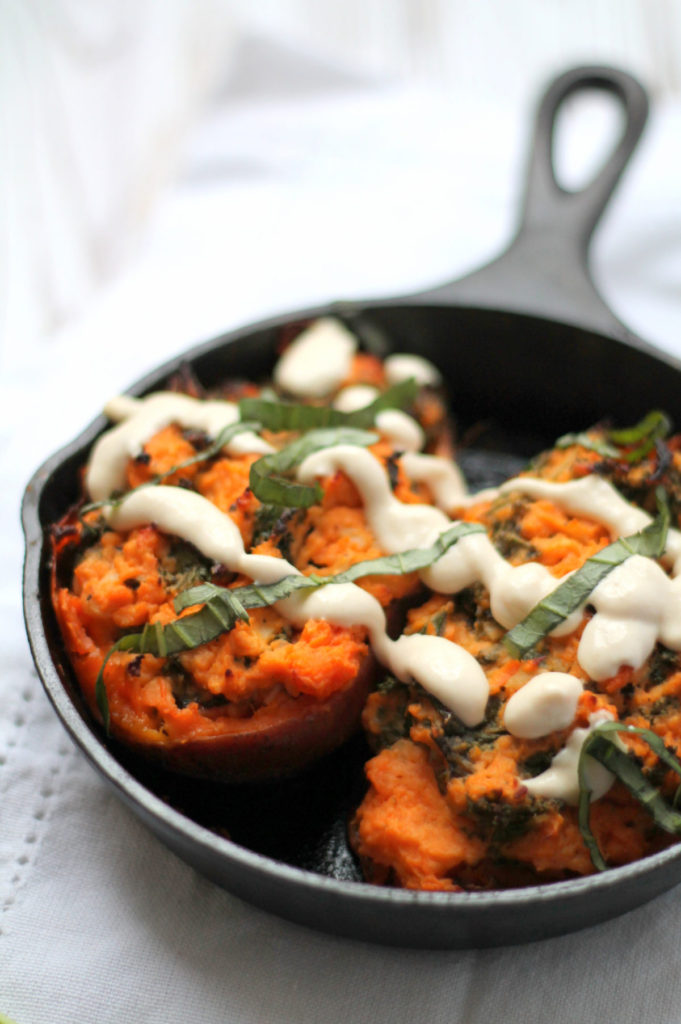 But we've been making up for lost time, me and the sweet potatoes. So much so, that they've been added to another list: "Things I Cooked So Much Over a Short Space of Time that Mr. Veggie Won't Eat Them Anymore".
Oooops!
So that is the reason this recipe only serves one. If you're making it for a fellow sweet potato fan, you can double it and consider me jealous that you have someone to share this with!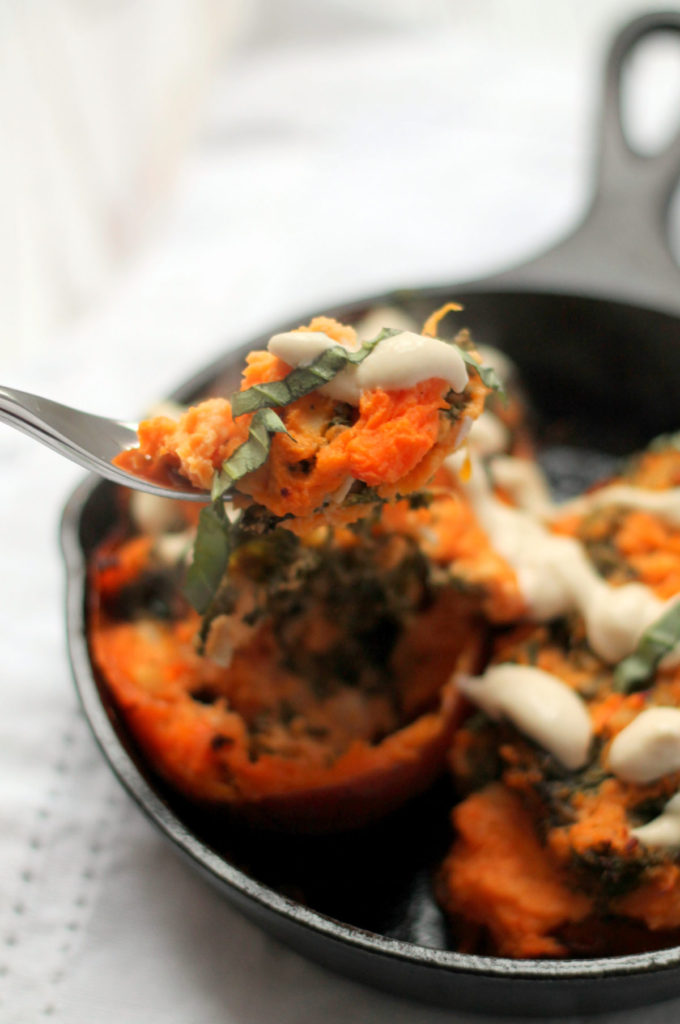 The method is as follows: You bake the sweet potato, remove the filling, mash it together with some goat's cheese and lemon-braised kale, and put it back. Then you re-bake it, and top with a tahini-yogurt sauce and some herbs. It takes a little while but it's really easy, no stress.
The tahini sauce is another one of my obsessions right now- I put it on everything. You'll soon understand.