Peanut Butter Frozen Yogurt
An easy, 6 ingredient recipe for peanut butter frozen yogurt with flecks of dark chocolate throughout! This is a healthier frozen dessert with an amazing tangy, creamy flavor that you will love.
Weirdly enough, buying an ice cream maker has been an easy way for me to cut down on eating ice cream. It turns out that ice cream really is pure cream, egg yolks and sugar. I know you know that, but seeing it made is another matter, and it no longer feels right to eat it morning, noon and night (which was of course the whole idea behind buying the machine in the first place).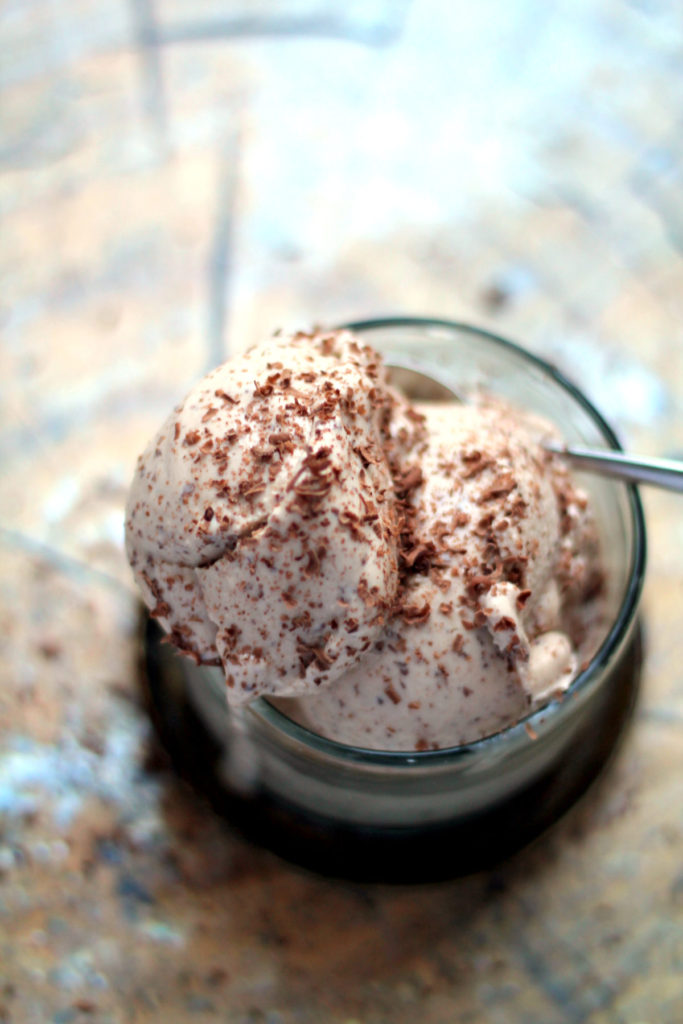 Enter frozen yogurt. It may not be guilt-free (there is sugar in there) but it fares pretty well in comparison. And while it has a different flavor profile, it is delicious in its own way – and generally hits the same spot.
Some frozen yogurts I come across are trying to be replicas of ice cream- adding enough sugar to disguise the sourness of the yogurt, and making it into ice cream-like flavors. I think it's much better to play to yogurt's strengths than try to use it as a poor substitute for something else and this peanut butter frozen yogurt strikes that balance.
A natural peanut butter is used, and its relatively light on the additional sugar- just enough for it to be sweet, but without trying to disguise the yogurt's tang. A bitter dark chocolate complements it well, grated into the mixture in small flecks (with some extra on top if you fancy!).