These easy vegetarian lentil tacos are ready in under 30 minutes! The lentils are deliciously spiced and smoky, with fresh tangy mozzarella and creamy avocado to top it off. Using canned green lentils makes this recipe come together quickly and easily, for a healthy 30 minute dinner. Recipe video provided below.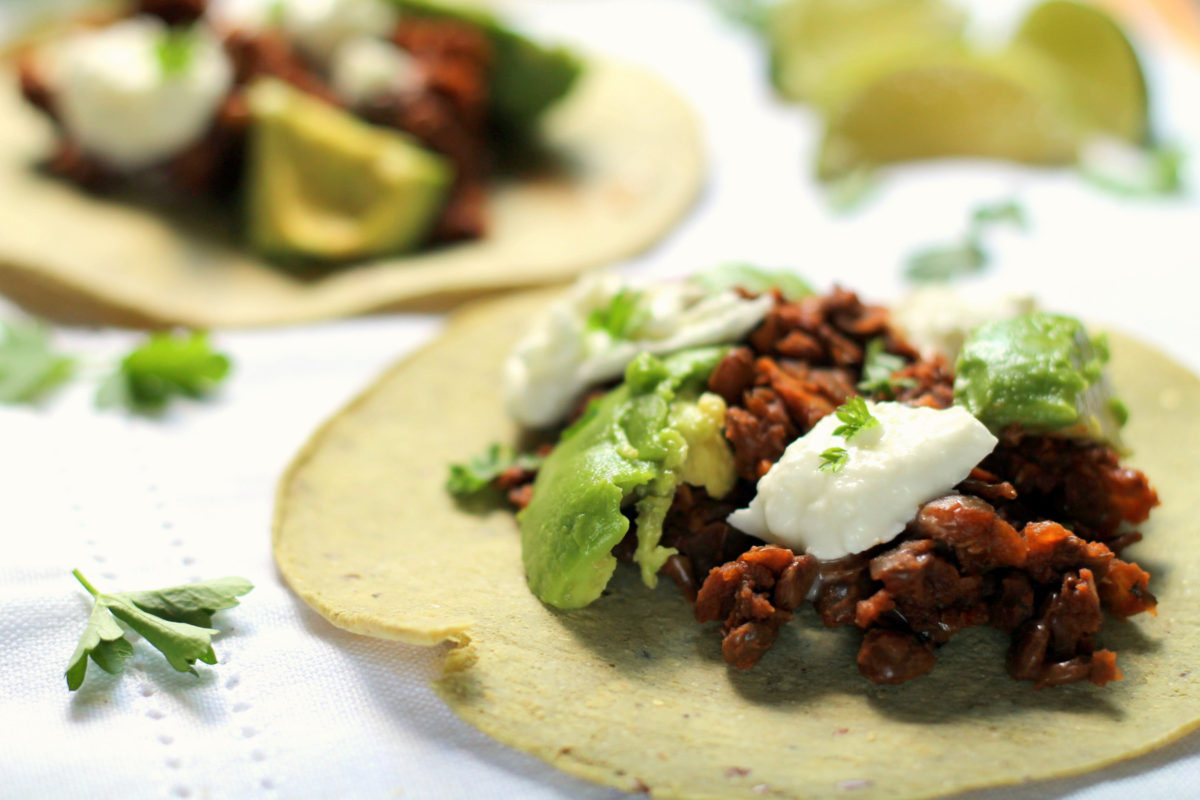 Sometimes you really have better things to do on your weeknights than cooking up a nice dinner, and even though I am a food blogger, I soooo get that right now. Lately I am in such a cozy, slanket-wearing, box-set bingeing kind of place. So I am very focused on easy recipes right now. Easy, do-able, recipes, but still yummy and interesting! And these lentil tacos really fit the bill.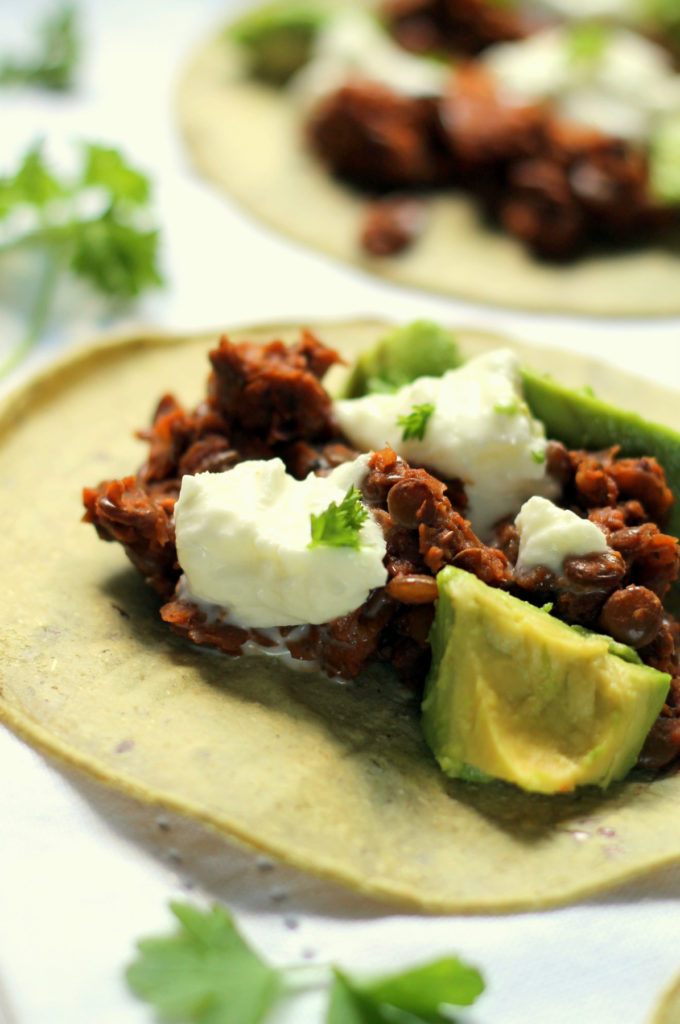 I've been on a bit of a lentil kick lately (Exhibit A, Exhibit B), so imagine my joy when I saw lentil tacos with buffalo mozzarella on the menu at the lovely Granger & Co, where I recently enjoyed a girls night out. Like so many brilliant food concepts, it's really simple, so recreating the tacos at home was a breeze, despite my slumpish mood.
Making these lentil tacos for dinner gives you the chance to eat well and make a healthy dent in your Netflix list, all in the same night. #winning
How to make these lentil tacos
To keep this under 30 minutes you need pre-cooked lentils from a can or a pouch. Then you just heat them up in a saucepan with some flavorings, and serve with tortillas (mine are cactus tortillas, hence the green tinge!), torn mozzarella, avocado and herbs.
To spice the lentils I use smoked paprika because that's what I use for everything, but if you have a preferred smoky chili powder, use that!