Cheesy Avocado Spinach Pasta
This creamy avocado spinach pasta is given a luxurious twist with fresh mozzarella and gruyere cheeses! A filling, nutrient packed vegetarian pasta dinner like nothing you've tried before.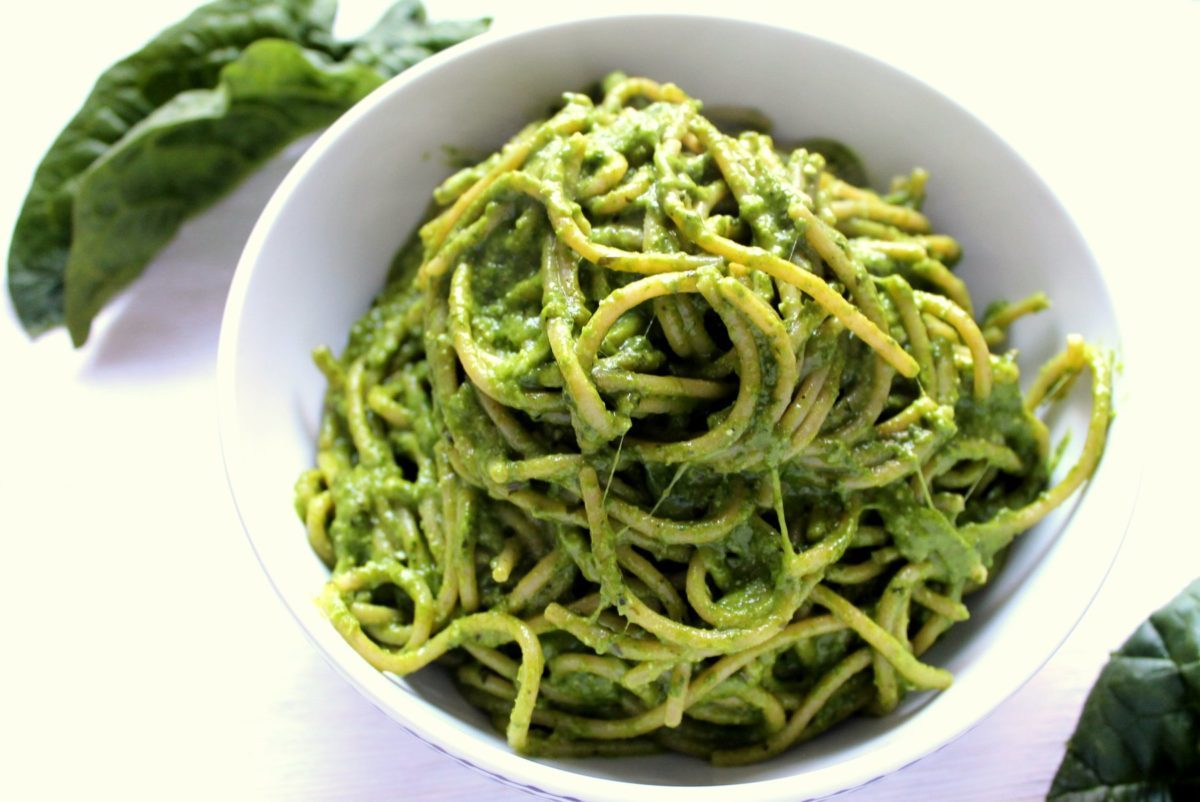 There is no shortage of avocado pasta recipes out there on the internet. No need to add to this conversation. And I've done it before here on Happy Veggie Kitchen. Twice!
And yet… I made this avocado spinach pasta concoction one night, and then I kept making it over and over again. So I couldn't not share it with you. With the addition of some cheeses, it's a little different to the other avocado cream sauce recipes out there. (Which is maybe unfortunate, because those ones are much healthier!)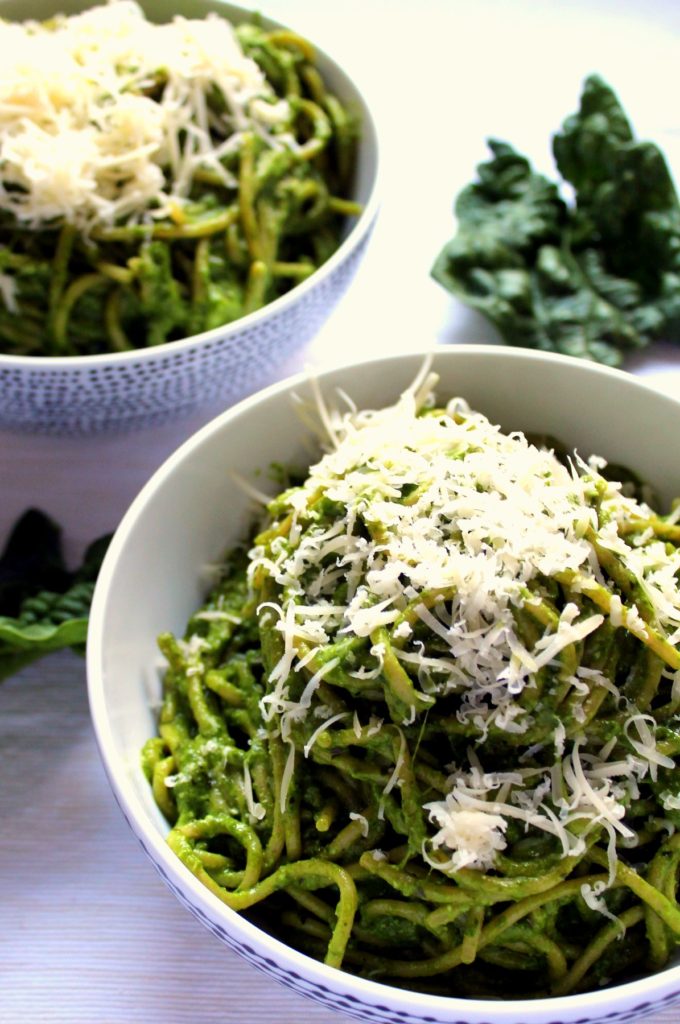 The sauce has a rich, thick texture thanks to the avocados and the pine nuts. You could try a less expensive nut if you prefer. There is just something about the savory flavor of pine nuts, and the creaminess they bring (they blend super easily), that makes this dish extra special.
You know, it was feeling pretty virtuous until right about… now.
Because then you stir that sauce into your pasta alongside some fresh mozzarella and gruyere which turns really stringy and melty. You get the fresh milkiness of the cheese working it's way through the sauce, it becomes a gradually richer, a little sticky, and… game over. This is definitely decadent now.
And hey, it's too late. We already ruined it. So for a topping, you're also going to add some more gruyere. So you have a combination of melted and still-melting cheese when you eat this. Which is awesome.
I know, I know. What have I doooone? I ruined a potentially virtuous dish with ALL THE CHEESE?
I just couldn't help myself.
But- know that this is still crazy delicious without the cheese. It started that way, actually. I made it twice with no cheese before that fateful day came when I took a turn in the wrong direction.
And, I feel the need to point out that it is still healthier than something like alfredo or mac and cheese. There are a lot of nutrients and healthy fats packed into this sauce, and just a little bit of cheese goes a long way.
And thanks to the spinach, it's so green it's practically fluorescent.
As you can see, this is very saucy, so feel free to adjust your ratio of spaghetti if you prefer a thinner spread of sauce.