A green smoothie in disguise! Thanks to the bright purple hue from blueberries, no one has to know that this smoothie is packed with spinach! A great smoothie for kids, toddlers and nervous adults alike!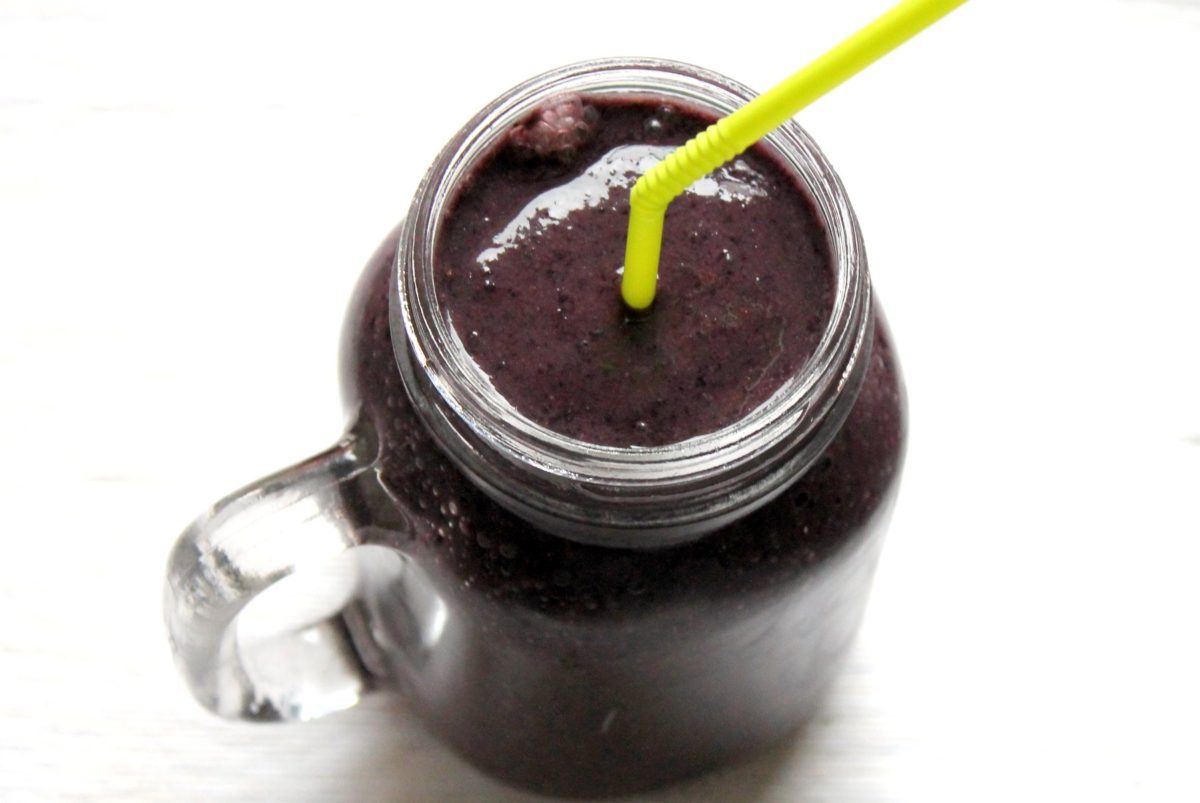 Green smoothies. Another party that I am fabulously late for.
I have always been a smoothie fan, and I've been having them for breakfast for years – I can't really do solid foods before lunchtime. I have no idea why. So the very considerate Mr. Veggie makes me a peanut butter and banana oat smoothie every morning before work.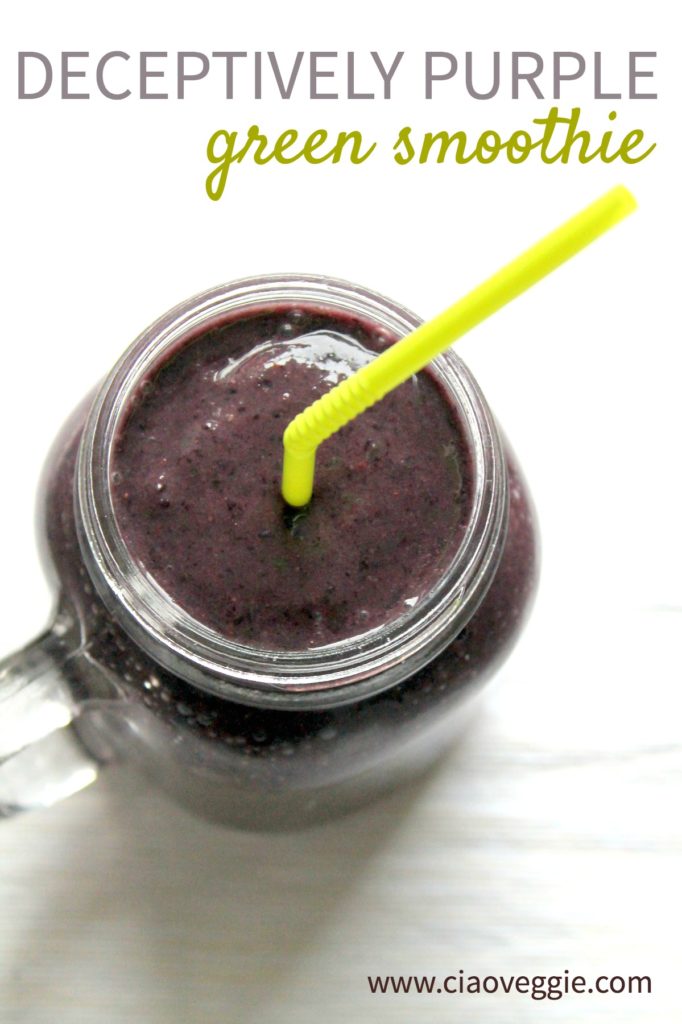 I've been wanting to try a green smoothie for a while, in fact I've been wanting to diversify my smoothies in general, but my previous blender couldn't crush ice, so I held back a little.
And waited until we could invest in a new blender which could crush ice and blend things like dates. I totally had my heart set on this Magimix. But I never had quite enough spare cash. Then I found an awesome deal on a Kenwood Kmix– while less power than the Magimix (800W as opposed to 1200W) it can crush ice for half the cost and look good doing so. Color me happy!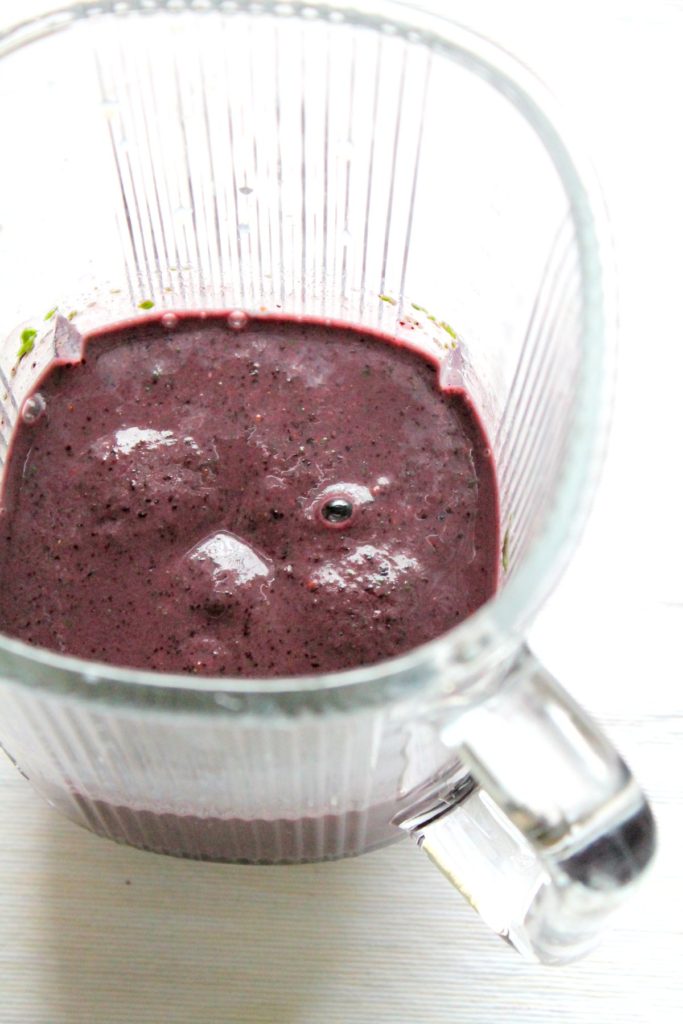 Alright, here's the problem, though. So far, I have chickened out of the truly green smoothie. I agree that the greens blend right in and that you can't taste them and, like, isn't that wonderful. I already dabble in green juice. But I drink it from a frosted blue glass. We eat with our eyes and there's such a thing as "mind over matter" so I suspect that drinking this purple smoothie tastes better because it's just so freakin' purple.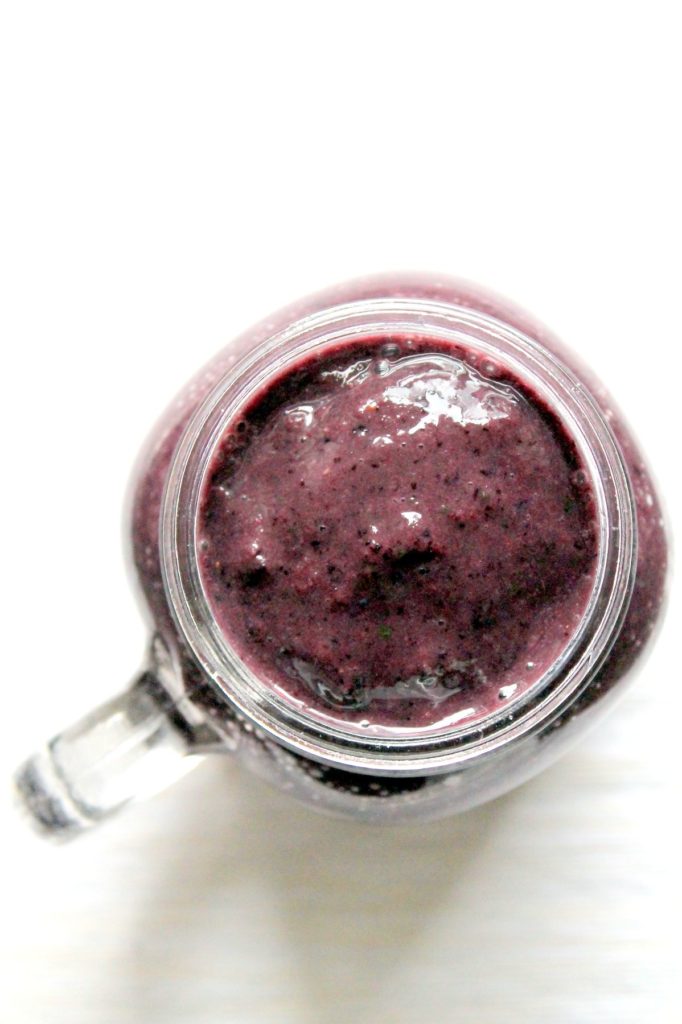 See that? PURPLE.
Yes, I am a grown woman. Eating green things shouldn't scare me, and it doesn't, I'm just working myself up to actually drinking a big jar of green.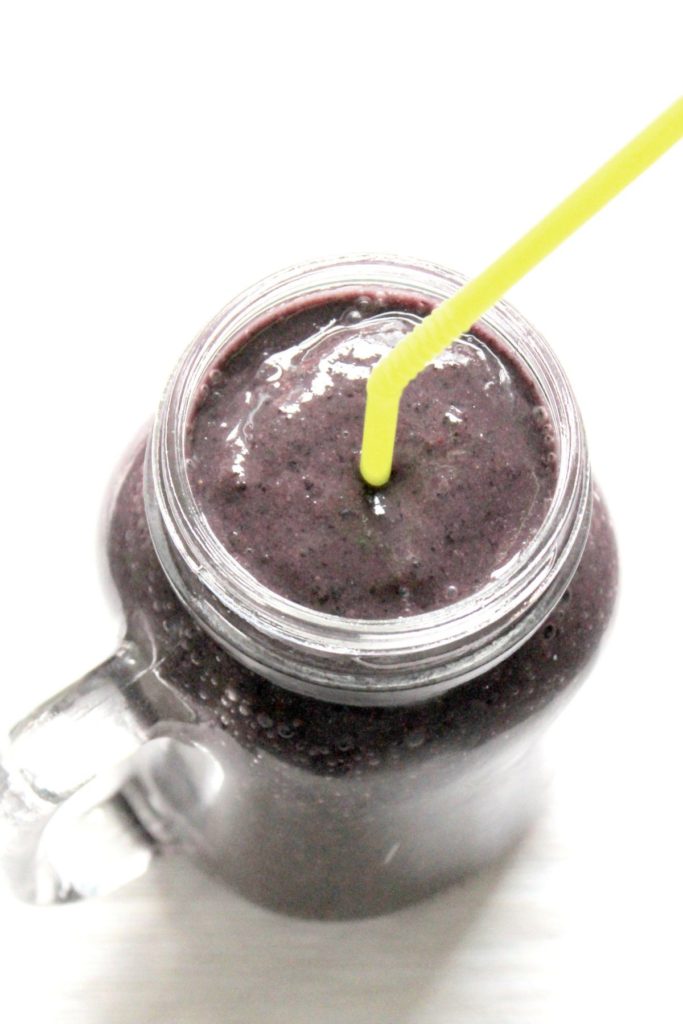 And you know who isn't a grown woman? Kids! You could totally fool your children with this concoction. They will be completely unable to tell that you have stuffed spinach into their smoothie.
Mwahahaha. MWAHAHAAA.
It tastes of nothing but blueberry. Just fabulous blueberry.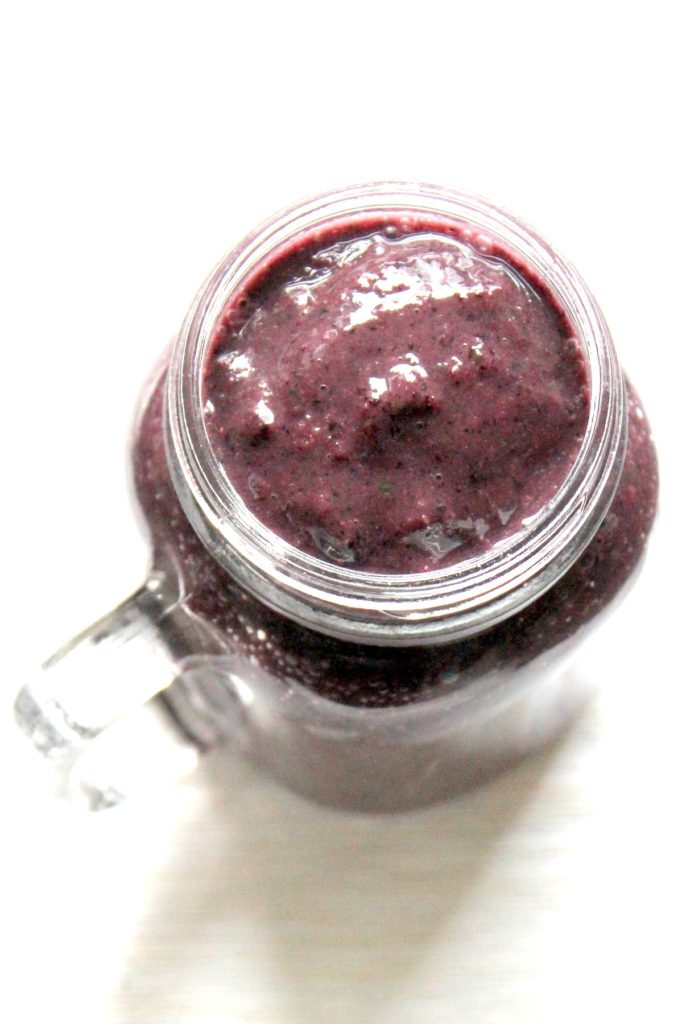 I know, there's probably too many photos in this post which are not that distinct from each other, I just really wanted to hammer home the sheer purpleness of this green smoothie. And I think I've done that now.
There is nothing bad in this smoothie. I love it when I can say that. The sweetness comes from a mejool date and a banana, the creaminess from almond milk. (OK, this is where you could trip up. Get unsweetened almond milk if you want to be all smug like me.)
One little thing though. When you're finished with this smoothie, check your teeth! If you're anything like me, they will be chock full of blueberry skins and spinach, much to the entertainment of anyone around you who notices before you do.
Do you like smoothie recipes? I'd love to post more, now that I have my new blender. Let me know what you think!