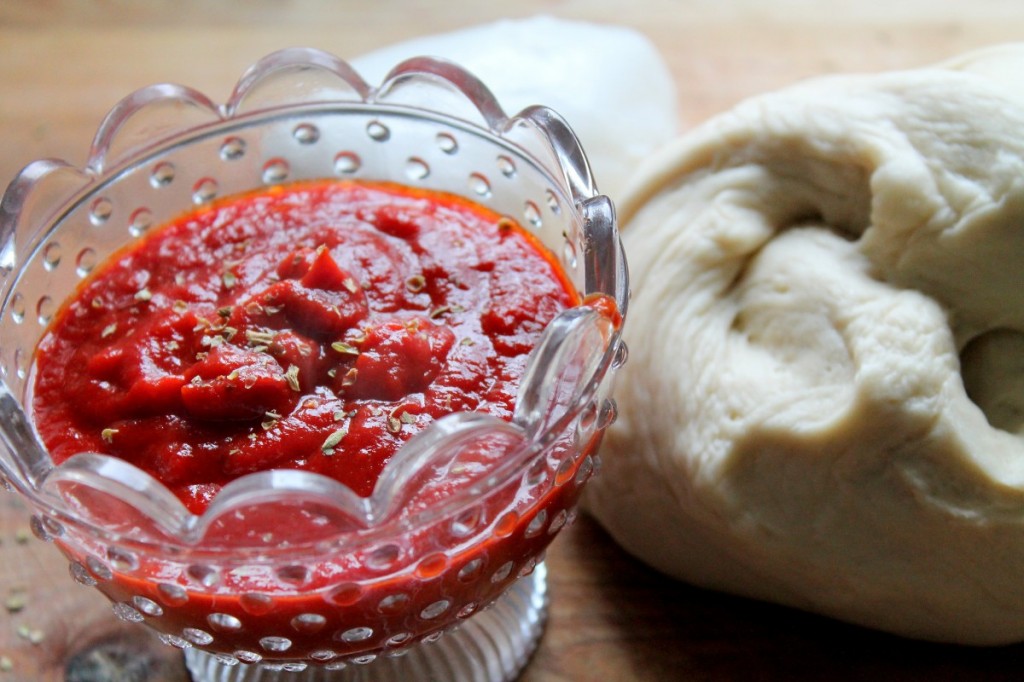 There is something incredibly exciting about making pizza and if you haven't tried it, I really think you should. So if you stick with us on this blog, we are going to show you a bunch of ideas.
It may not seem like the obvious place to start, but I am going in first with the sauce.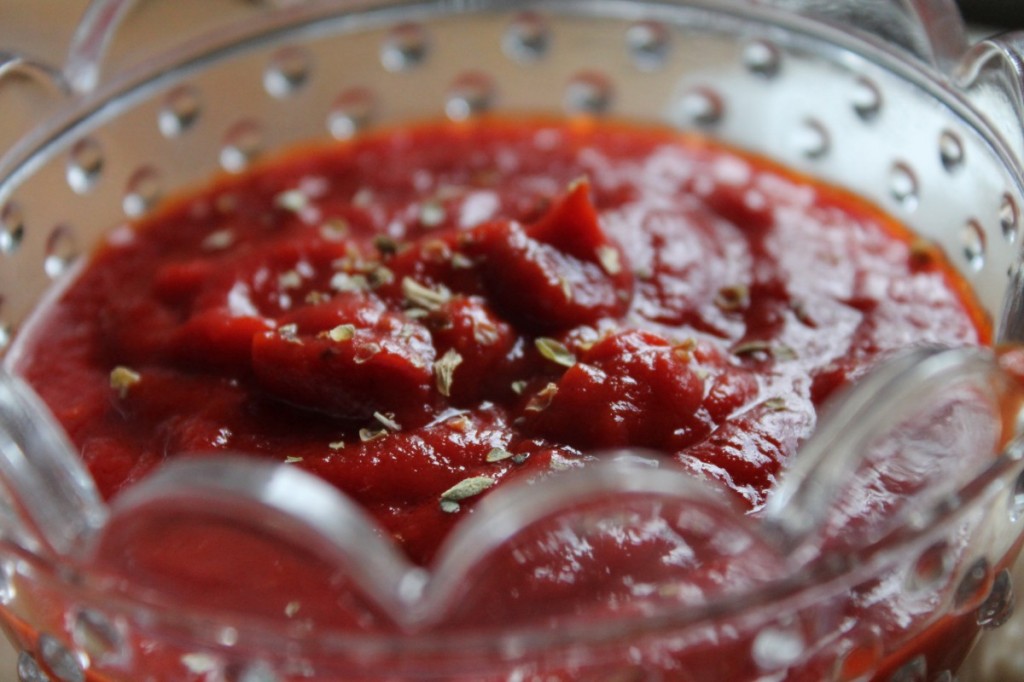 Given that pizza sauce is going to be smothered in cheese and yummy topping, it if often ignored. The temptation to a) use jarred or b) just spread on some plain tomato paste is understandable. But I like my pizzas to have a ton of sauce, and I want that sauce rich and flavourful. White pizzas are just not my thing. Ever order a pizza that doesn't mention it has no tomato sauce on the menu and then it turns up and its all white and sauce-less? This happens to me all the time, and I wish I were still American enough to send them back but I don't. I just eat them and feel sad, sad because I have never encountered a white pizza in which the lack of sauce was an improvement. Anyway. This is one of many reasons that making your own pizza at home is the right thing to do.
This recipe takes about 5 minutes, and uses white wine, which is a sneaky shortcut to deep flavour. You simply dilute some tomato paste with wine and water, add garlic, oregano, salt and pepper… and it makes just enough for one bubbling pizza.
Lets do it.
five minute white wine pizza sauce
Ingredients
2 garlic cloves
Dash or oregano
Dash of chili flakes, optional
Salt and pepper, to taste
3-4 Tblsps tomato paste
2 Tblsps white wine
Instructions
Heat some olive oil on a very low heat and cook garlic, oregano and chili flakes for about 1 minute, until garlic is fragrant, being very careful not to let it burn
Pour in white wine and let it simmer for about another minute.
Sprinkle in salt and pepper
Add tomato paste and water
Stir until you get a consistency you are happy with- add more water to thin it, if needed, or more tomato paste to thicken.
Now slather that over a pizza base where it belongs...