A safe and delicious way to introduce peanut butter to your baby! Sweet mango and banana are blended with peanut butter to create a silky smooth, sweet baby food puree that won't be too sticky for a young baby's first bite. Current guidelines are to introduce peanut butter before the age of 1, and this is the perfect way to make it one of your baby's first foods.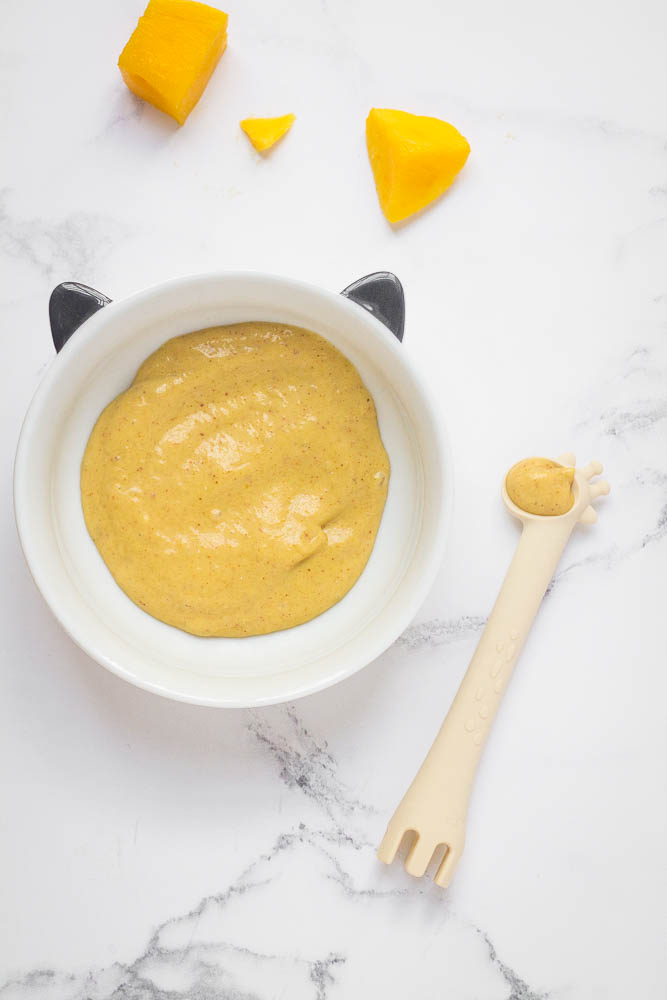 So let's talk about introducing peanuts to your baby.
Peanuts are a notorious allergen so it can seem scary! But the research shows that you are less likely to face allergies if you introduce them early, and the current guidance is to introduce them around 6 months of age. If you have no family history of allergies, just dive right in and keep an eye on your little one to make sure there's no reaction.
I won't linger on this topic because I am not a doctor or nutritionist, so if you have any doubts, just consult someone more qualified to discuss your peanut butter situation, and come back to me when you're happy and ready for a yummy baby food recipe!
All good?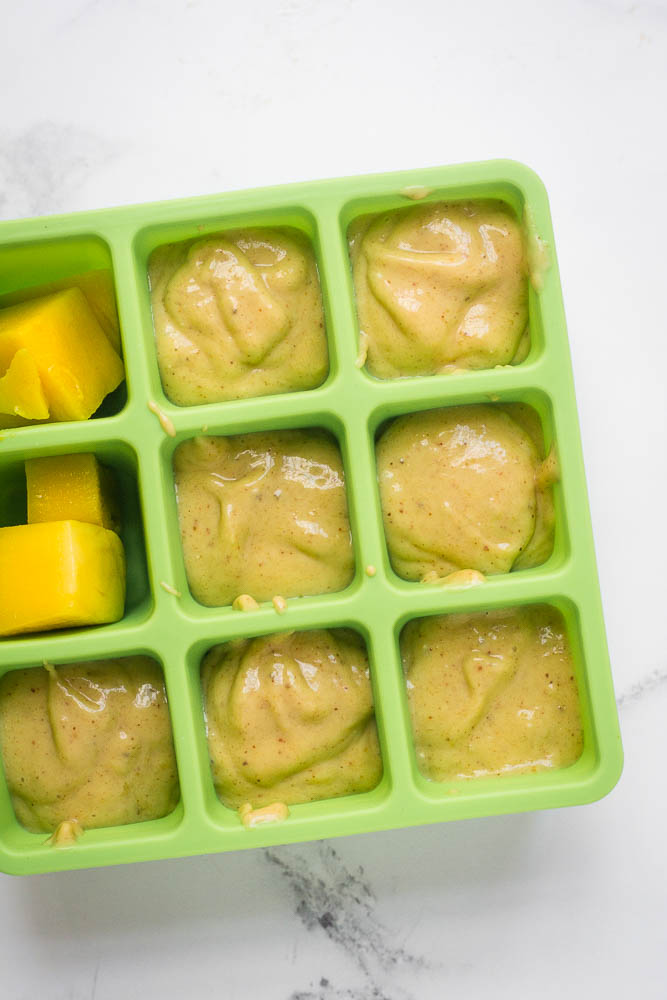 So you're ready to introduce peanut butter!
Yippee! Peanut butter is a great source of vegetarian protein, calories and fats that your tot will benefit from.
Peanut butter sandwiches take, like, 30 seconds to make for your preschooler who is demanding a snack the minute you finally got to sit down with your coffee. Peanut butter can fool you into thinking desserts are quite healthy.
Peanut butter is a good friend to us all.
The best way to introduce it:
The thing to be mindful of when introducing peanut butter to a very young baby is the texture. Straight up peanut butter can be a choking hazard for babies. It's thick and very sticky. Do not just give your baby a spoonful!
The best approaches are:
Spread it very thinly on toast, if your baby is happily eating finger foods
Make a puree that dilutes the stickiness. You could just water down some plain peanut butter with warm water, or you could incorporate it into a yummy baby food puree like this one.

Choosing the right peanut butter for your baby
Easy. You want an all natural peanut butter with no added salt (especially important) or sugar. 100% peanuts. The kind you used to have to go to the health food store for, but is now relatively mainstream.
It's going to have oil at the top, so you will need to give it a lil' stir when you open it.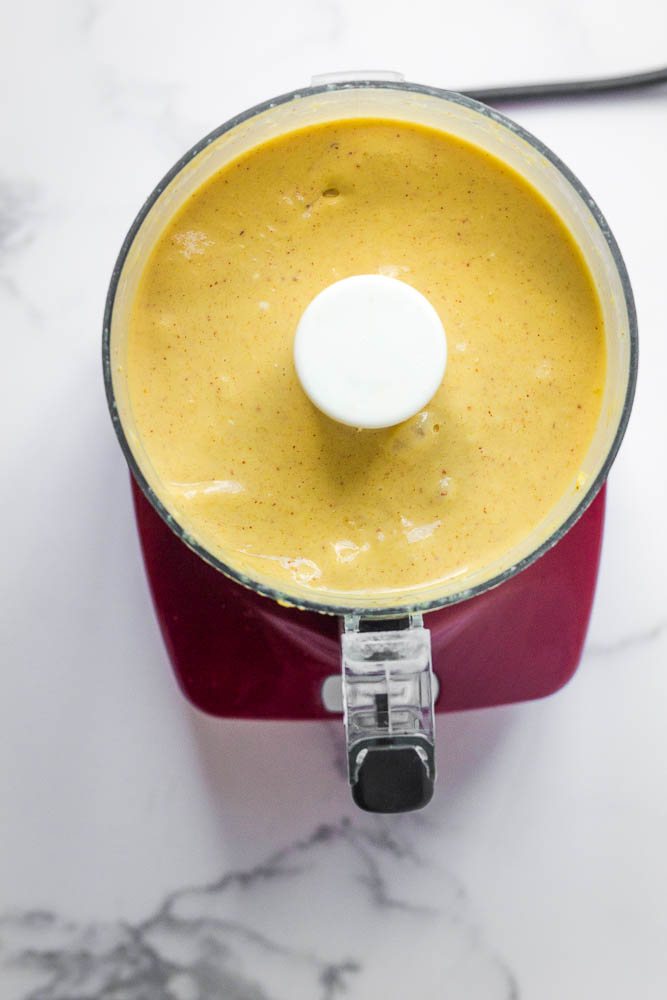 Let's make some Baby Food!
Yes, let's.
This recipe combines banana, mango, peanut butter and coconut milk. It's like a delicious protein smoothie for your baby!
It tastes amazing: fruity and sweet, with just that little hit of peanut butter taste. Using coconut milk gives it a tropical vibe, but you can use your baby's usual milk and without the coconut it will have more of a hit of peanut butter flavor. That's up to you!
I thought it was tasty both ways… Not that it was for my enjoyment, but when I go to the effort of making homemade baby food I like to sneak a taste and feel good about it.
What age is this puree suitable for?
This is a smooth puree suitable for babies 6 months and over.