An easy to assemble lunchbox that your kids will love! Perfect for picky eaters, for kids who don't like sandwiches, this box is packed with fruit and protein alongside the mini pancakes and syrup! With the right ingredients stashed in your fridge, this can be a grab and go lunchbox with minimal prep required in the morning.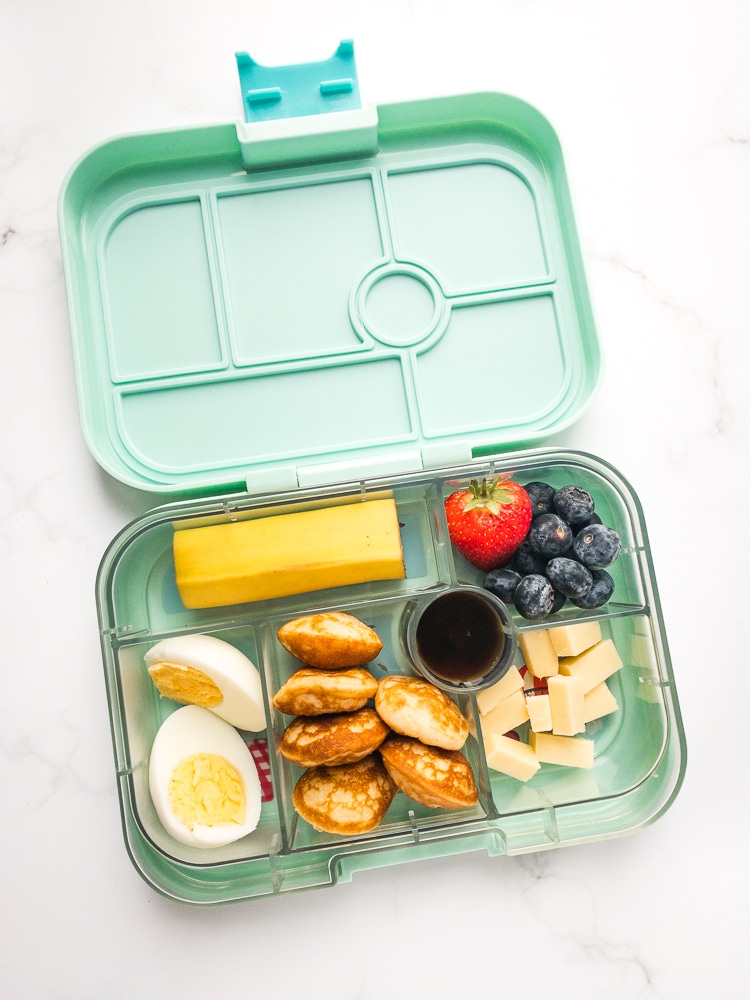 For easy, kid friendly bento box lunches, mini pancakes are such a winner! Here we have a whole "breakfast for lunch" themed box which takes very little time to assemble, offers lots of protein and fresh fruit, and feels like a nice treat.
If, like me, you have a kid who rejects wraps and sandwiches, you will appreciate how hard it can be to pack a lunch that's actually filling. These pancakes give us an easy carb!