Garlicky purple kale tossed into pasta with cherry tomatoes and feta cheese. This is a light, fresh pasta dinner full of nutritious ingredients and Mediterranean flavors. It's the perfect recipe to enjoy this vibrant and nutritious leaf, but you can easily swap in other varieties of kale if you need to.
Kale comes in purple! Who knew?
Purple kale is a ruffly curly leaf which has shades of both purple and green. It's rather beautiful, as you can see, and it slots in nicely anywhere you'd normally use green kale. It's flavorful is pretty comparable. Earthy, chewy, and substantial.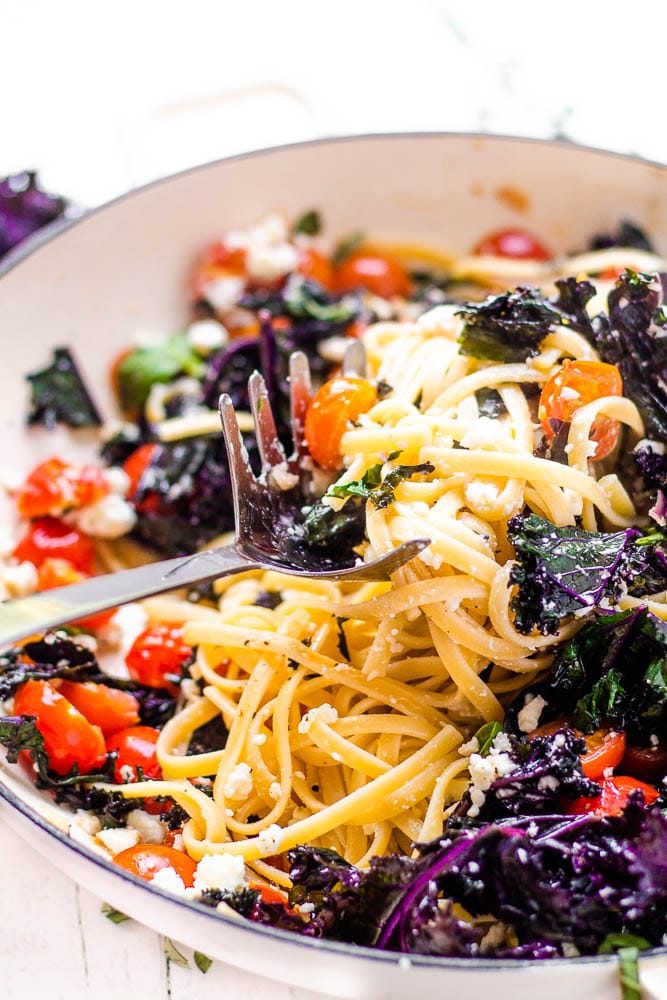 In this recipe, we make a simple pasta recipe that little bit more visually appealing, so it's an easy win if you want something novel and interesting to serve guests but don't have a lot of time.
The kale is cooked in garlic with cherry tomatoes and a little bit of wine, so it's extra juicy tasty. There's a great variety of textures with the chewy kale, juicy tomatoes, and creamy feta. And I really can't get over how colorful it is. I mean, just look…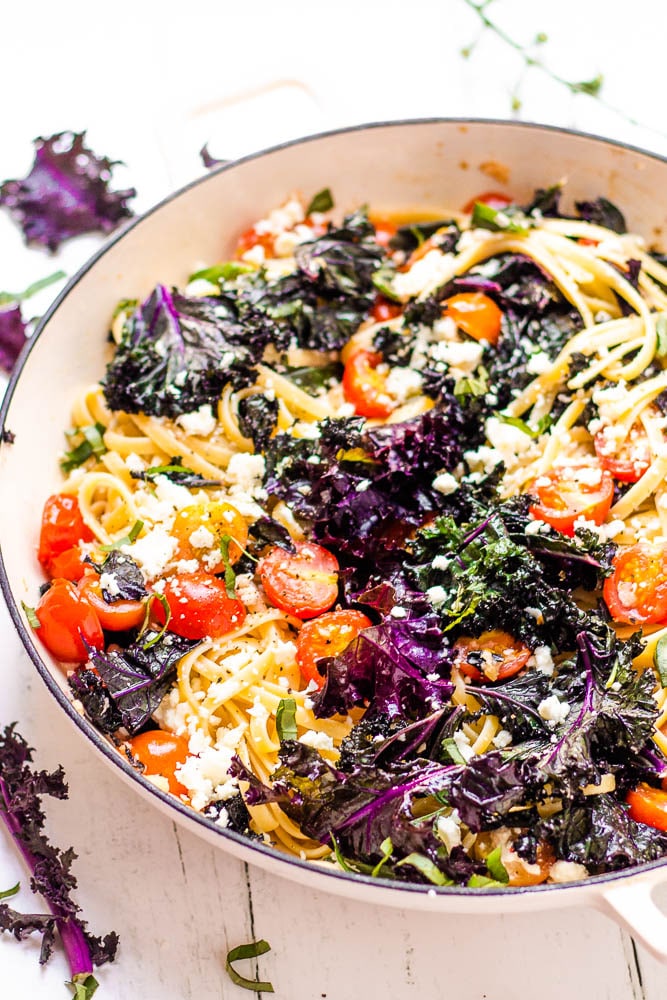 But most of all, it's just a delicious, easy and healthy dinner with very few ingredients. And we all need more of those in our lives.
So if you can't get any purple kale, just swap in green and try it anyway.
How to make it in 30 minutes – in pictures
Full printable recipe card coming right at you, but here's the visual run through which you may find useful to browse first.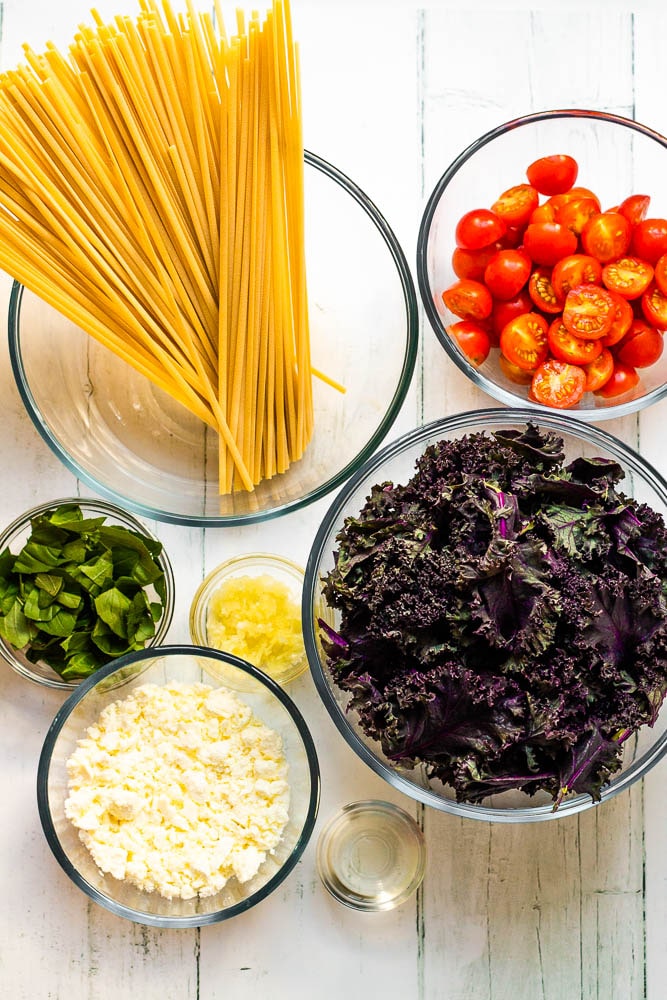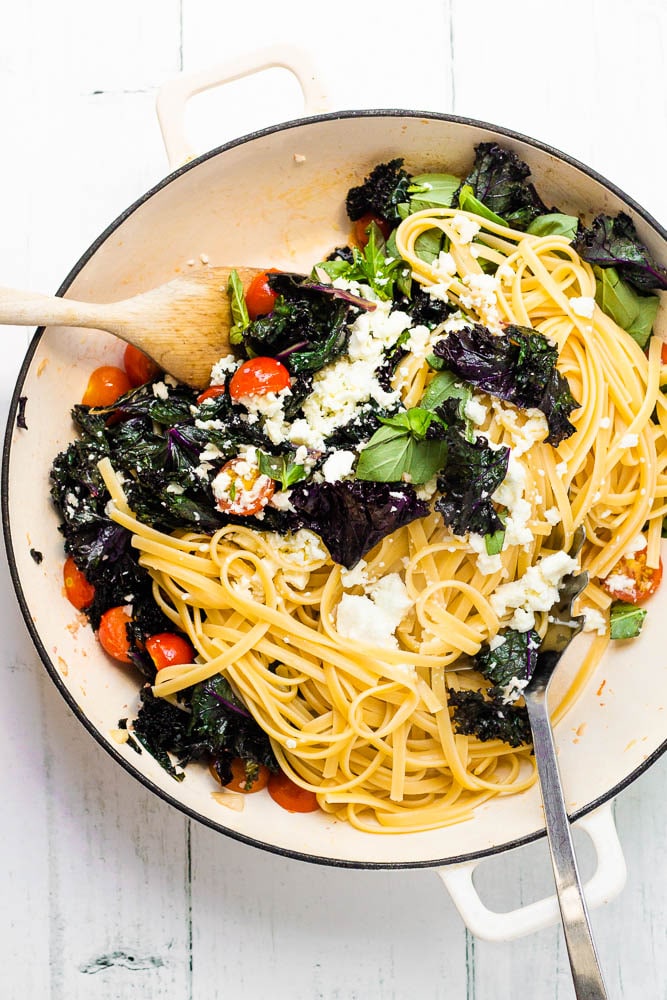 Other recipe ideas for your purple kale
If purple kale is something you have in abundance (lucky you!), I have some other ideas too. These recipes all call for green kale but I think the purple would swap in beautifully: