Air Fryer Lentil Tacos
15 minute air fryer tacos! These vegetarian tacos are incredibly easy to make in your air fryer – just fill up the basket with assembled tacos and they cook super fast! Delightfully crispy, protein packed and delicious, these lentil tacos will please kids and adults alike on Taco Tuesday! If you're looking to add more legumes and meatless meals into your diet, this is one delicious way to put a healthier twist on tacos.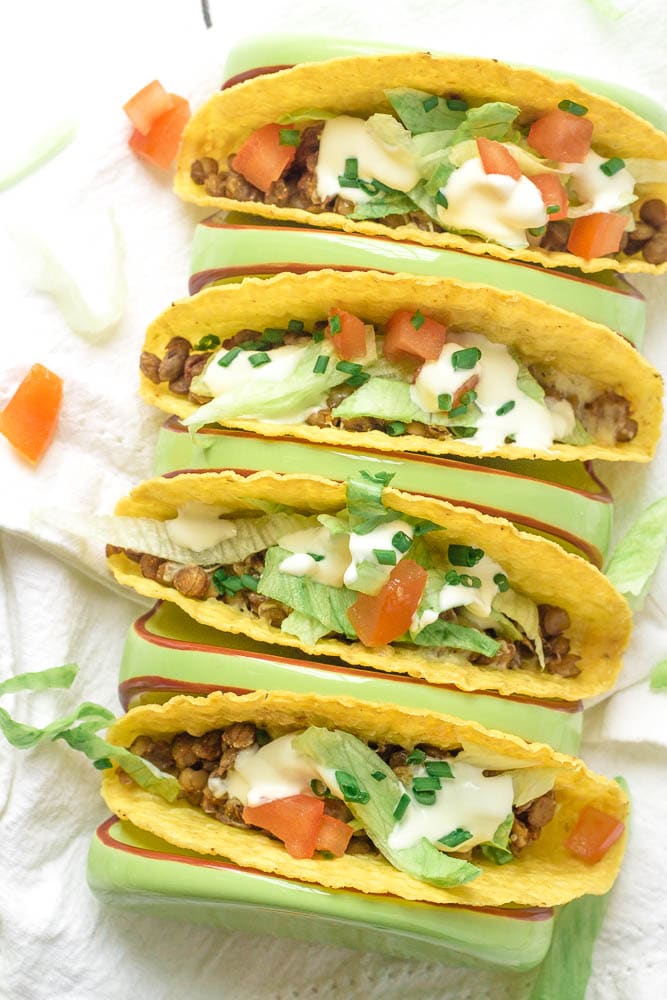 Guys, I know I keep saying this but I really love my air fryer. Let's face it, if you can deliver me crispy tacos in 5 minutes, I am going to keep you forever and ever.
In my first air fryer recipe post, I explained that the magic of the air fryer for me was not in appetizers or fries, because I really don't make a lot of appetizers or fries. I tend to make meals that are just centered around one dish.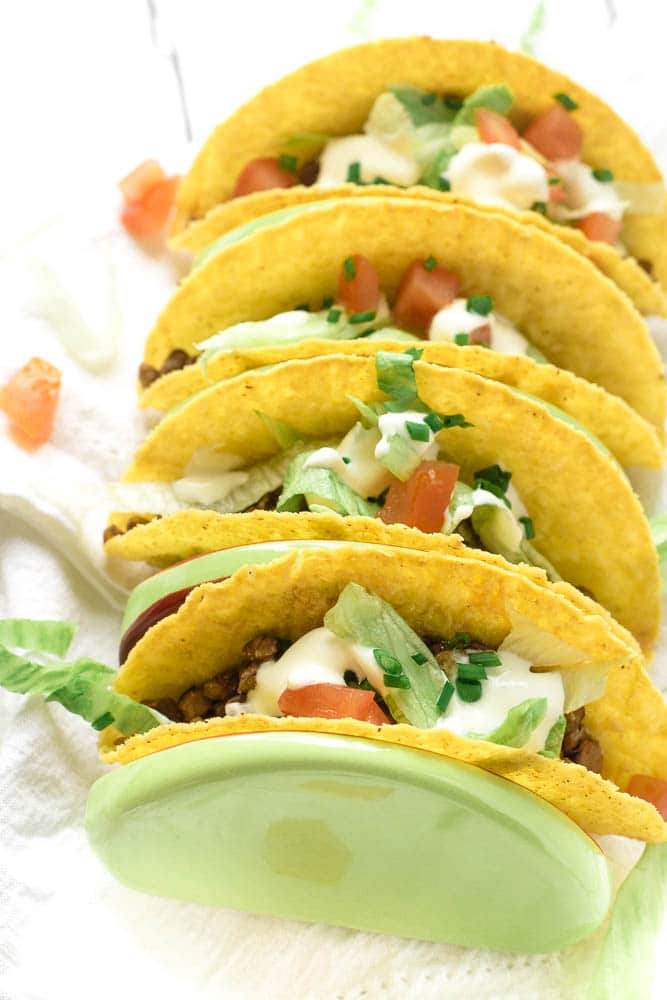 Well my previous air fryer recipes have been side dishes and potato wedges, so I may have lied a little bit, oops! But I have been working behind the scenes trying to bring you some actual dinner recipes that use the air fryer to bring a whole speedy dinner to your table!
How do Air Fryer Tacos Work?
Much like oven baked tacos, we fill the tacos with cold ingredients and then cook it assembled.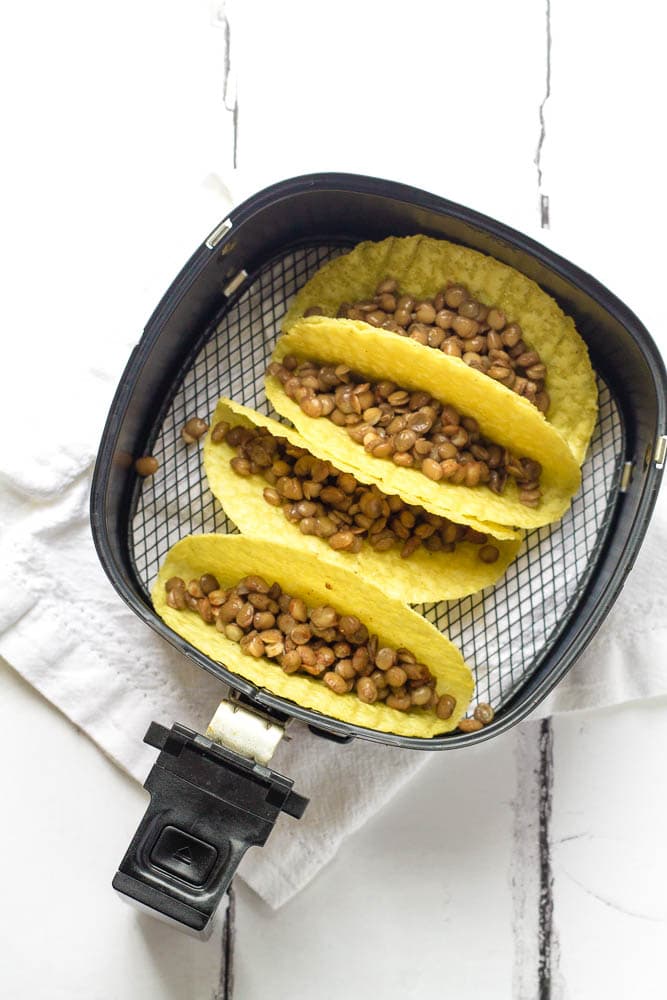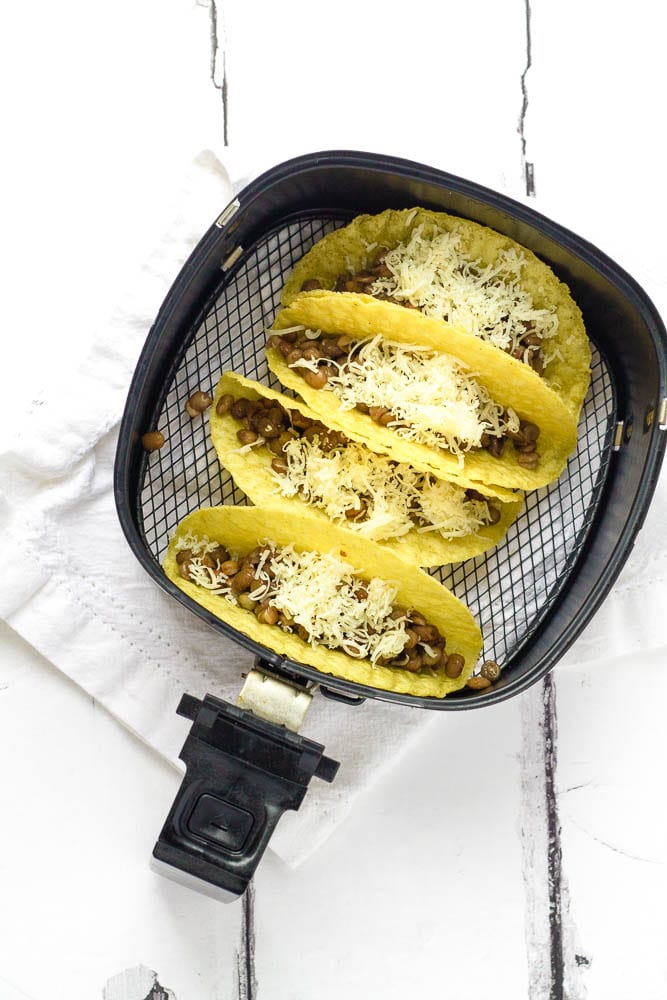 You get an extra crispy shell and melted cheese!
And the best part? Air fryer tacos are ready in 5 minutes flat.
The one caveat on the timelines is that if you have a smaller sized air fryer (as I do), you can only make 4-6 at a time so you're going to be doing a couple of batches to make this full recipe.
If you have one of the larger air fryer baskets you can probably do the whole batch (this recipe makes 8-10 tacos).
You can then add some cold toppings. I opted for lettuce, chopped tomatoes and sour cream here.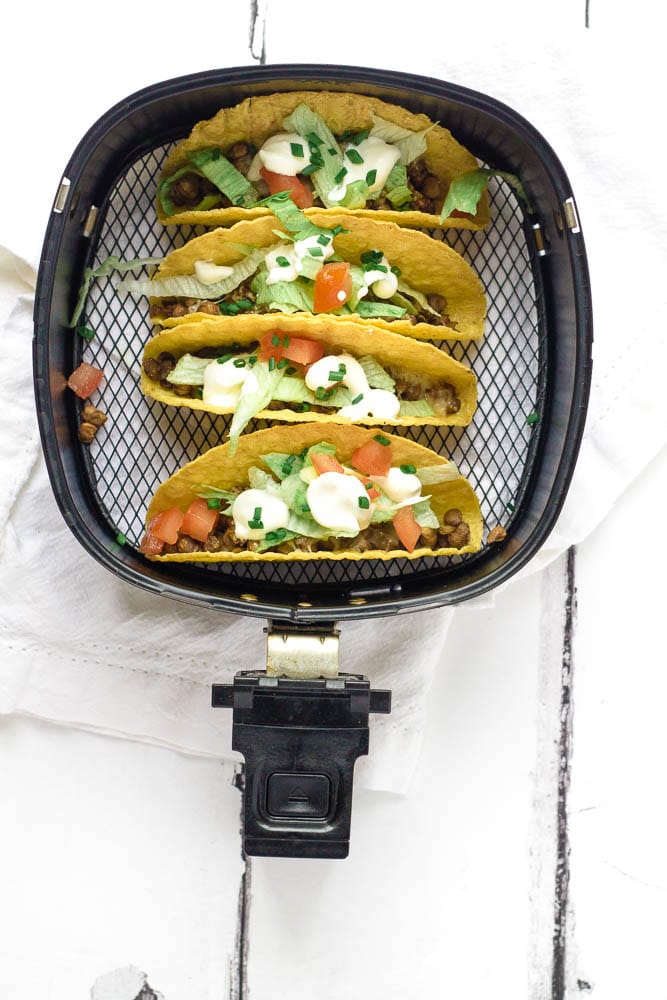 About the Lentil Taco Filling
You must be bored of me putting lentils in Mexican inspired dishes by now. But I can't stop! It just works so well.


Lentils are an amazing vegetarian stand in for ground beef. In this taco recipe, we use canned lentils which are drained and then mixed with some taco seasoning before being scooped into the taco shells. There is no pre cooking required. So easy!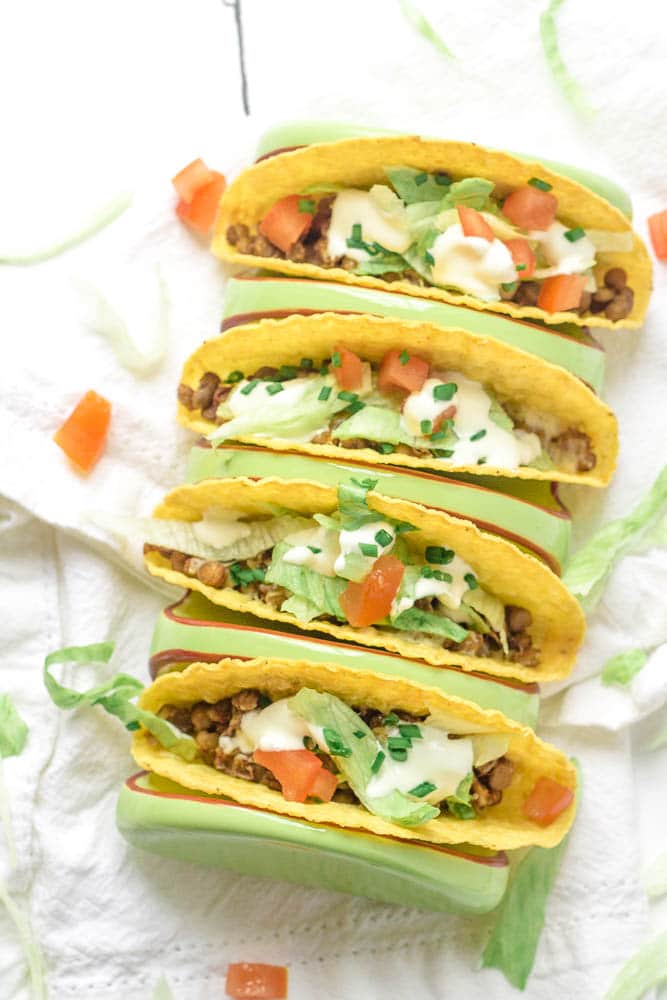 Have I convinced you to try my air fryer tacos yet?
Well, let's get to it.