Baked Batata Harra Fries with Eggplant Dip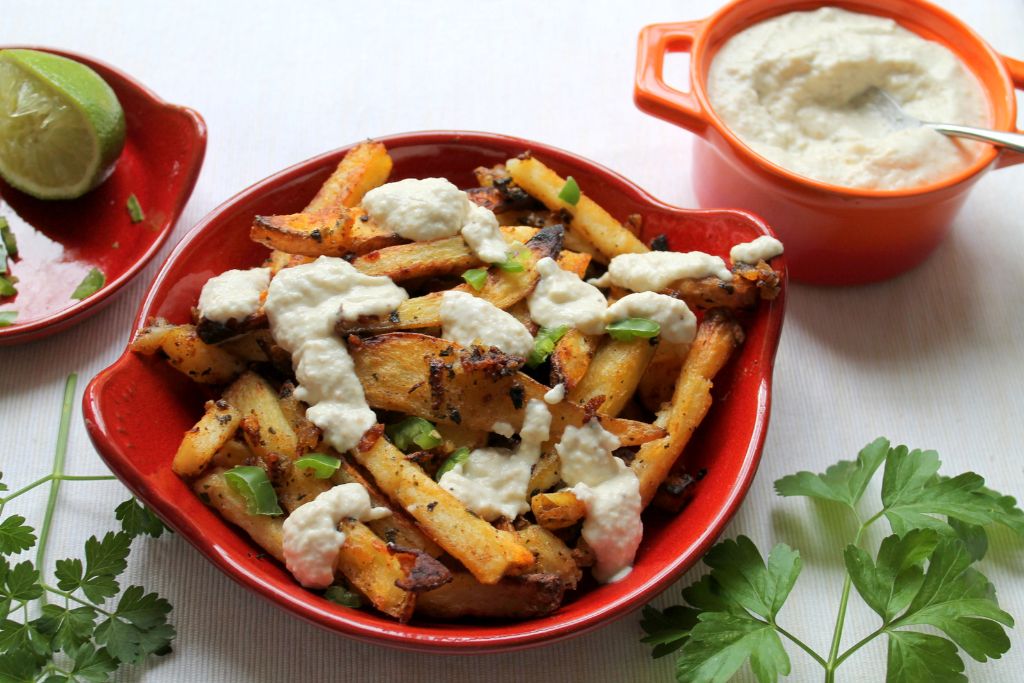 This is not an obvious recipe for my blog.
You see, I hate eggplant. I physically hate it. It's just so gross. And I hated cooking this recipe, because I had to touch it and smell it and it was awful.
But it tastes awesome! So there. Eggplant haters, you can feel comfortable here.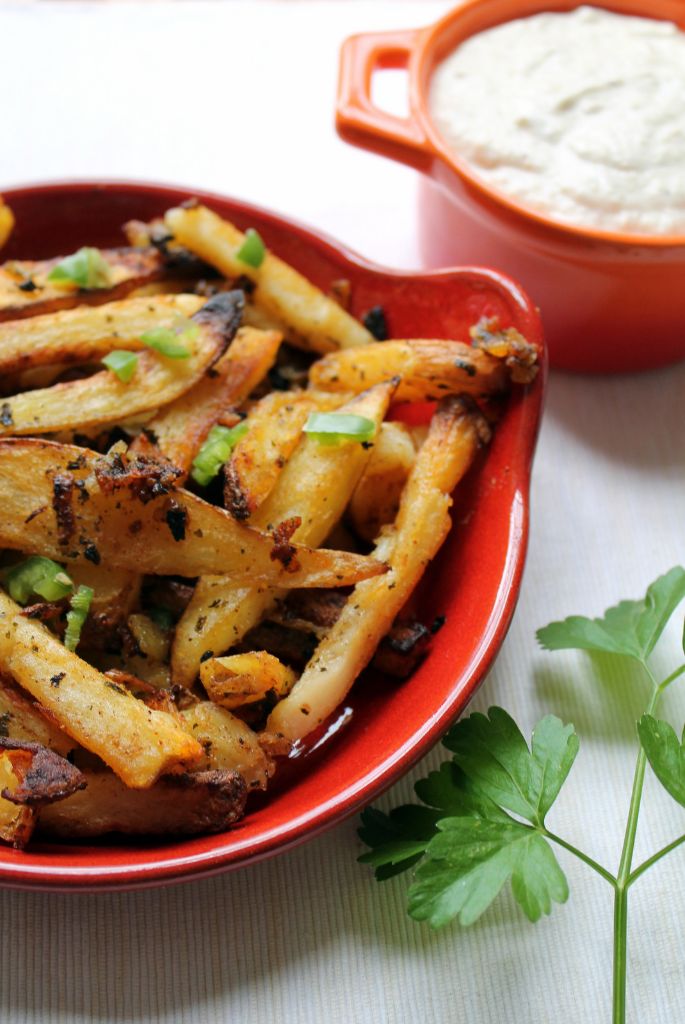 If you're wondering how I came to develop a recipe involving an ingredient I despise, well, I found myself trying baba ghanouj recently. It's one of the dishes on a vegetarian sharing platter at my local Lebanese restaurant, and I kinda liked it! Once the eggplant is all mixed up with tahini, the qualities I find so offensive (texture, bitterness) are dispersed. I still gravitate to the labneh yogurt dip more, so for this recipe I have taken the liberty of adding a bunch of lowfat greek yogurt. It gives it a really cooling contrast to the spicy fries, and adds some extra moisture.
Inspired by the batata harra on that same sharing platter, these fries are baked with spices and herbs to give them a crispy, spicy coating, and finished off with a twist of lime.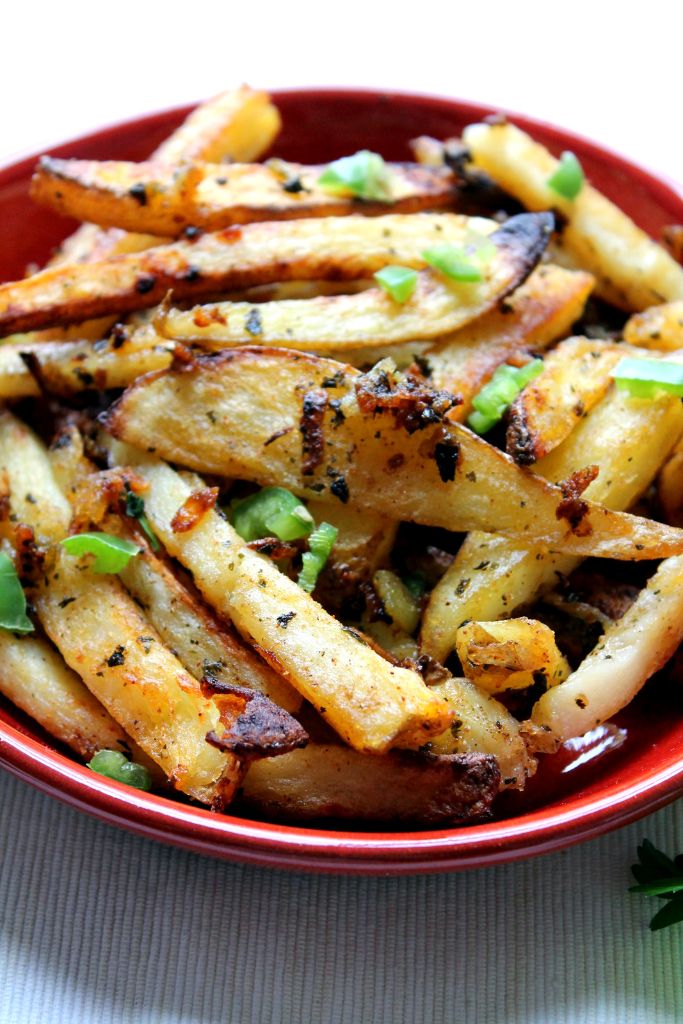 If you are torn between trying something new and exotic, and just making a big plate of fries… this is the perfect recipe for you.