A simple dal recipe for babies with sweet potato, split yellow peas (chana dal) and a just a hint of fragrant spice. Salt free, creamy and sweet, babies will love this first taste of lentil dal, which can be pureed smooth or served with a little texture depending on their age and stage. This is an iron and protein rich baby food suitable from 6 months plus.
If you've read this blog for any length of time, you'll know that while I don't do baby led weaning per se, I enjoy giving babies versions of grown up food that I cook for myself. Both of my babies have enjoyed Indian inspired dishes. Sweet, creamy dal lends itself perfectly to being adapted to baby food.
Lentils are incredibly nutritious, packed with protein, fiber and plant based iron, so they are especially ideal for vegetarian babies.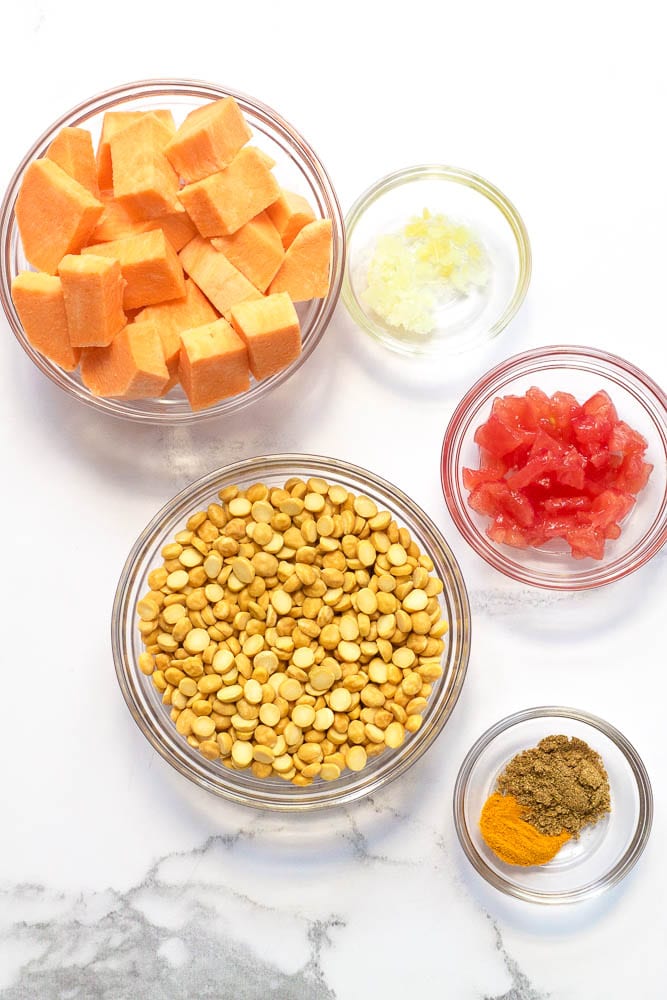 Why is this a dal for babies?
When I make dal for myself, I make it very salty, buttery and sometimes a little spicy. The salt content alone would make it inappropriate for a baby.
So this is a very simple recipe, with a few baby friendly concessions.
No salt (babies under 1 can't have added salt) or chili (there are no rules but I personally prefer to hold off on chili)
We add sweet potato for added creaminess and flavor, as well as putting some vitamin C in the dish to help the plant based iron from the lentils be absorbed.
There's just a hint of fragrant spice, so it's pleasant but not overwhelming.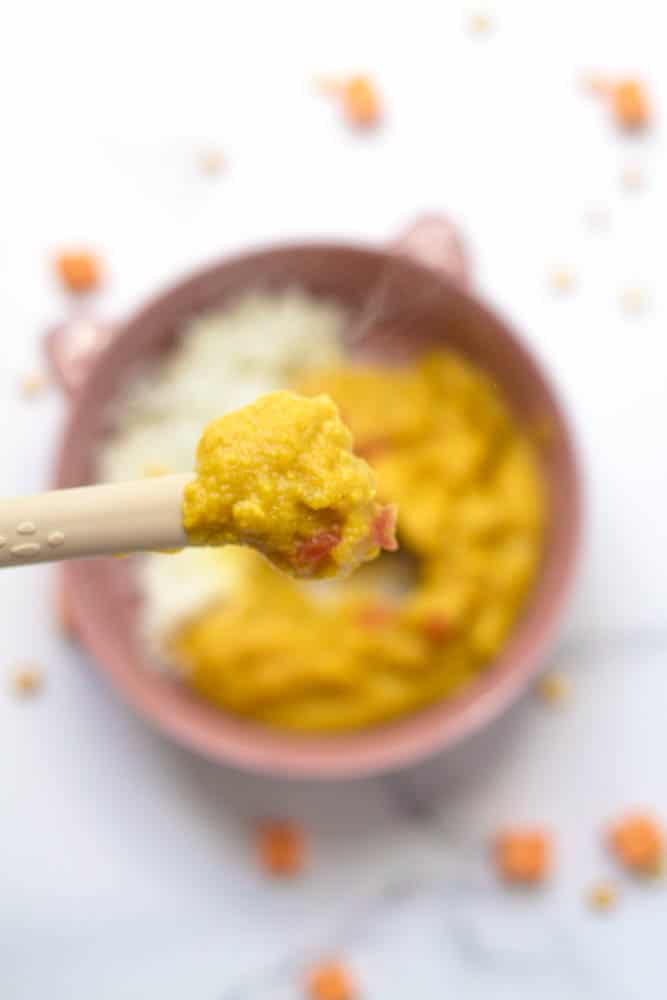 suitable from 6 months plus
These ingredients are all suitable from 6 months plus and this dal can be one of baby's first foods.
The texture is entirely up to you. You can puree it completely smooth for the younger babies, or leave it chunky for the older babies, or somewhere in between. In the batch pictured, I used the immersion blender to make it smoother, but not completely.
How to Serve
If you're making this for a younger baby, puree it smooth and spoon feed like any other puree. You may need to thin it out with some water.
For an older baby, mix with rice. You can also add extra veggies such as peas to the bowl.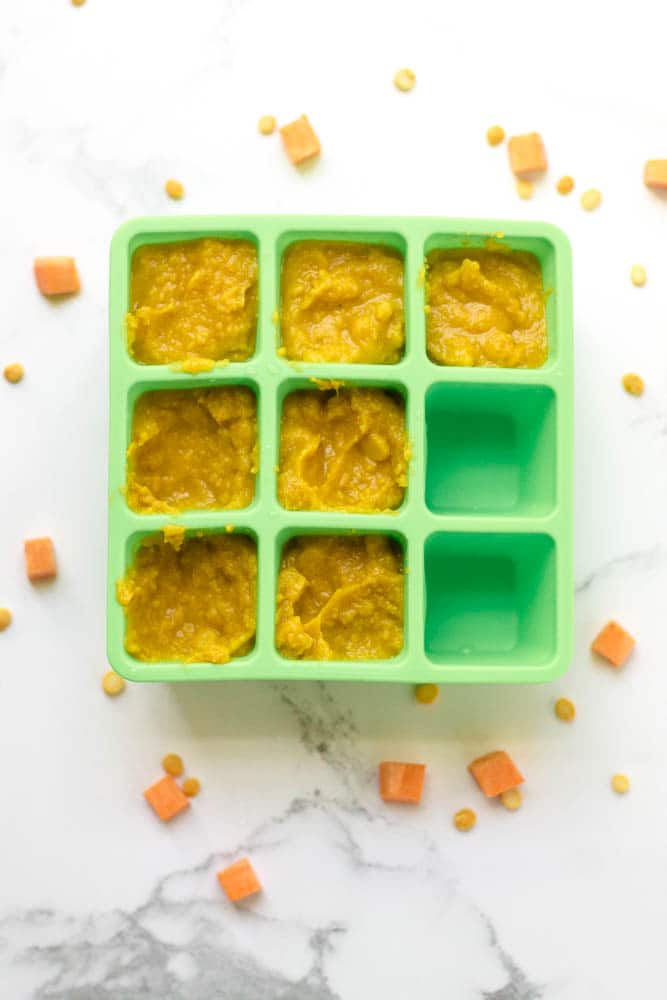 HOW TO STORE
You will get 8-10 servings from this recipe (yes there are a couple portions missing from this photo because my 1 year old was eating a big bowl of it while I took the photos!)
It can freeze for up to 6 months.