Lemon, Gorgonzola & Spinach Spaghetti
A healthy, quick and easy spaghetti dinner packed with gorgonzola, lemon and spinach. The sauce is light but creamy, and coats every spaghetti noodle with an amazing flavor. Eating your greens has never been more delicious, and it only takes as long to make as the pasta takes to cook!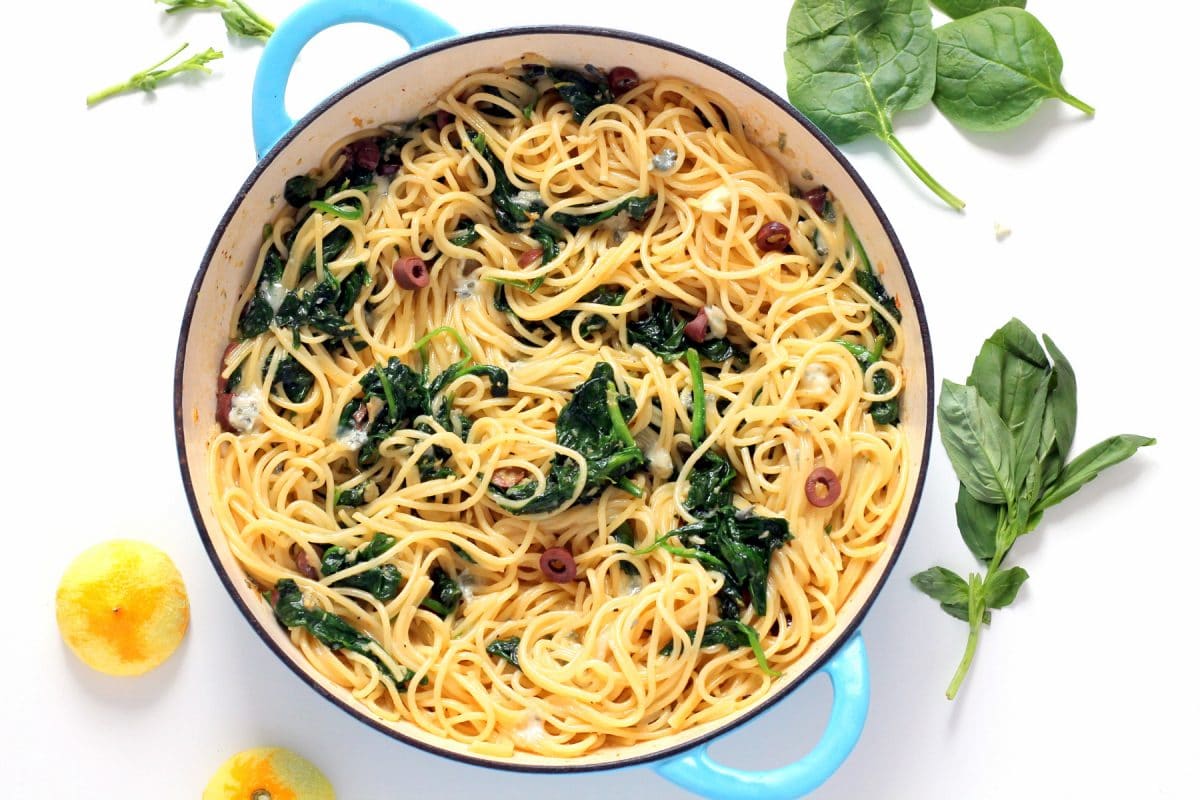 This spinach spaghetti was born out of a "kitchen sink" dinner where I threw a ton of random stuff together with spaghetti and declared it the best spaghetti ever. For the sake of this blog version, I've gotten rid of some of the truly random additions and pared it down to the core of what made it so good. Gorgonzola. Lemon. Spinach.
Oh, and olives. The olives didn't need to go into the title, but they DO need to go into yo' pasta. Do not be forgetting the olives.
The end result is surprisingly light but and very flavorful. There's a strong umami blue cheese taste going on around here.
It's also quick to make. You will make your lemon-y, olive-y, garlicky spinach in a big pan while your spaghetti is cooking. Then add your spaghetti once it's cooked, add in the gorgonzola, toss through, serve. It's one of those magical pasta recipes where it only takes as long to make as it takes to cook your spaghetti. Winning.
Gorgonzola is indulgent for sure, but a little goes a long way here and all in all, I'd consider this a pretty healthy dinner. It will satisfy your cravings for creamy, cheesy pasta without being too sickly. A pretty rare gift from the food gods!
I hope you enjoy it as much as we did!