Parsnip & Cinnamon Butter Puree for Babies
This perfectly smooth, creamy parsnip puree with cinnamon butter is an ideal introduction to parsnips for your baby and is sure to become one of their favorite dishes!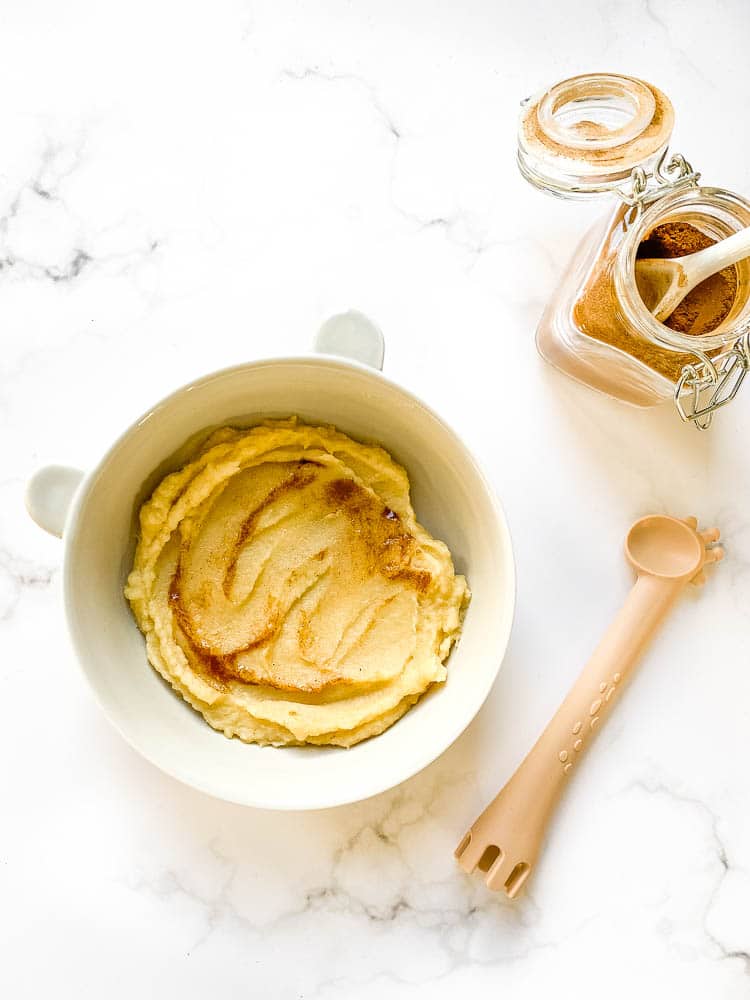 I have to add the "for babies" at the end of this recipe title mostly as a reminder to myself that this one's for the little guy.
Steamed parsnips blend into the most dreamy texture, so smooth and light, almost whipped. The cinnamon butter adds a little something extra for babies who love flavor or are still on the fence where vegetables are concerned and need a little extra sweetness until they come round.
This was the only way my little man would eat parsnips, and it quickly became a firm favorite.
Once we were past the point where he was just having little tastes, I started pairing it with other foods such as lentils or beans in tomato sauce, roasted peppers and other slightly Mediterranean things that would pair with the cinnamon.
With it being quite dense and filling, it's a great staple to have on the dinner plate whilst introducing new foods. Even if they don't like those new foods, they can eat this and be full enough to sleep.
Let me answer all your questions!
Do I need to use butter?
Not really. You can just add the cinnamon straight to the blender with the parsnips if you like. This is still delicious! But warming the cinnamon with the butter just makes the tastes richer and adds some extra fat and calories to make the dish more filling..
If your concern is dairy, then coconut oil works beautifully here too and will keep it vegan.
What butter should I use?
Unsalted butter! This is important. Babies shouldn't have any extra salt in their diet so unsalted butter is definitely best.
What age baby is it suitable for?
6 months plus.
Can I freeze it?
Yes, please do! You'll get 8-16 portions depending on the size of your containers. You can freeze them for 3 months.
Can I add any other vegetables?
Yes! Try adding carrots or sweet potatoes or any other root vegetable.