An easy, creamy spinach spaghetti sauce that comes together while the pasta is cooking! Silky smooth with the richness of parmesan and the freshness of basil and lemon, this sauce packs in a huge dose of healthy greens. Mix with cherry tomatoes for the perfect contrasting sweetness.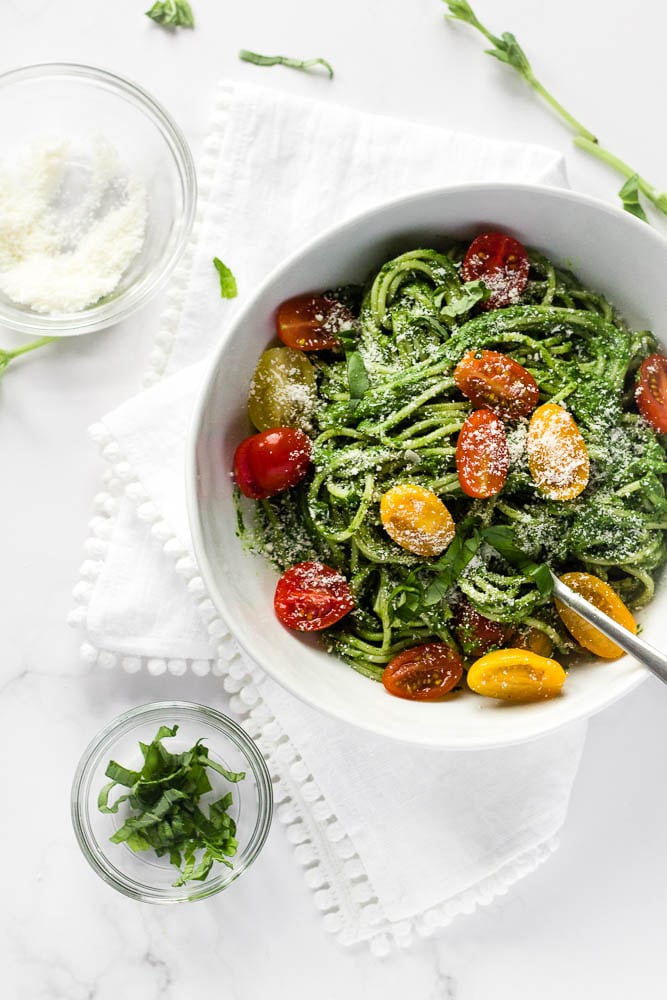 If your go-to easy dinner is spaghetti, then hello! You and I have something in common.
And maybe you're always on the lookout for new ways to prepare an easy spaghetti dinner?
Maybe you're always looking for ways to eat more greens without having to deal with an actual plate of leaves?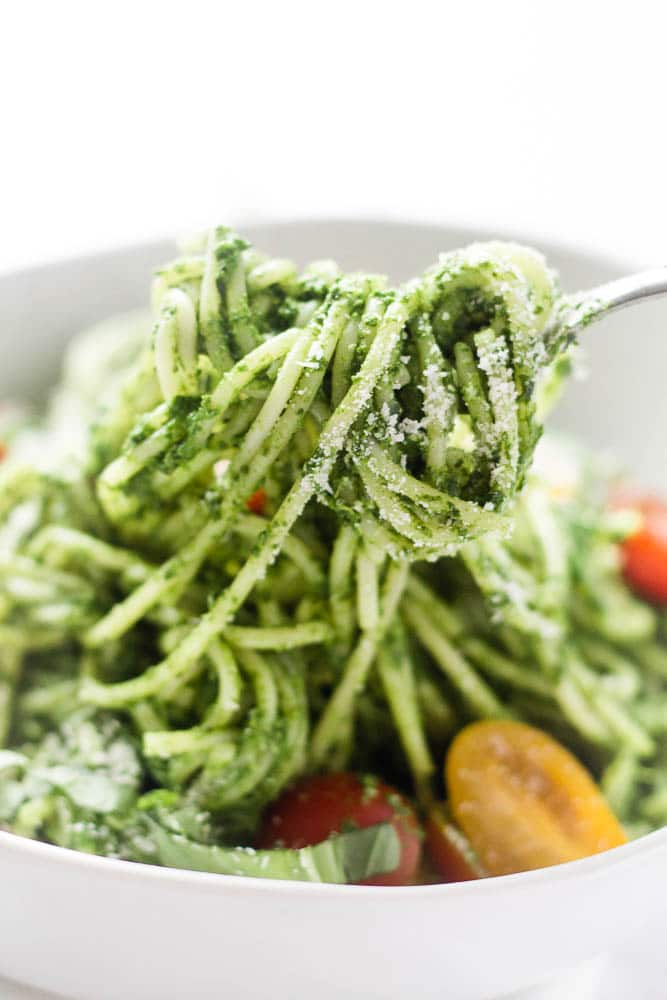 This dreamy Spinach Spaghetti Sauce is for you then!
It's not as easy as a jarred sauce, but it will come together in the time it takes to boil the pasta which is a win! That said – the first time you make it, you should be sure to prep everything before boiling the pasta. Once you're a pro and have memorized the recipe, you won't even need to do that.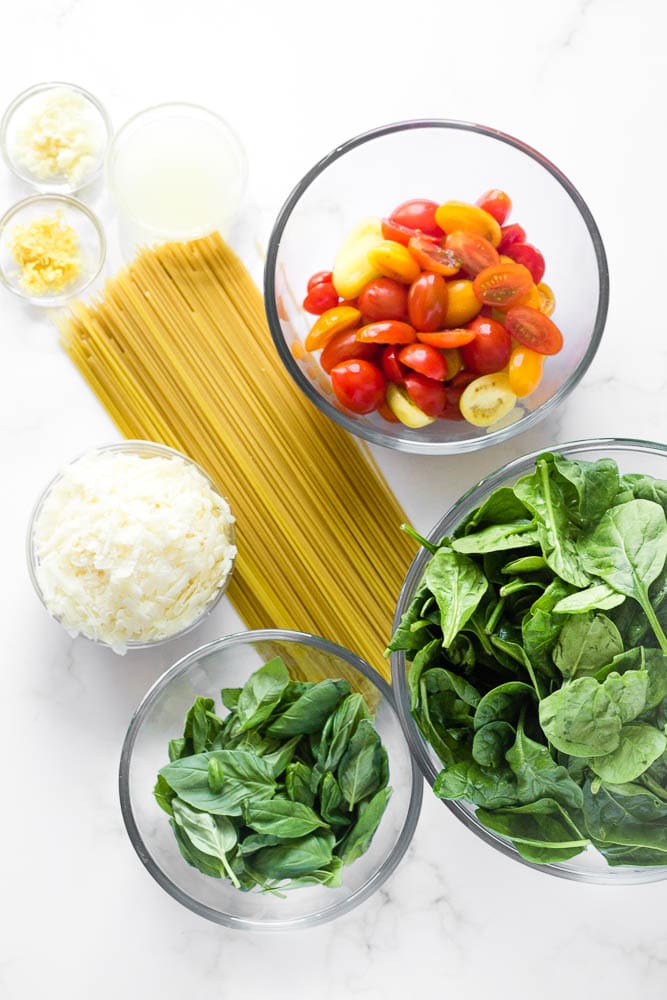 Here's the plan:
We lightly saute some spinach in lots of garlic and lemon zest. We puree it to smithereens, alongside some lemon juice and zest, parmesan and basil. Sauce is DONE.
Then we toss it into some pasta with cherry tomatoes. Fresh and raw! We want to keep the sweet, juicy vibe strong.
This is not dissimilar to pesto in its flavors, but texturally it's very different – silky and creamy! It's hard to believe it's just full of leaves right? Crazy stuff!
Top Tops & Adjustments for this Recipe
Adding extra veggies is always good and to be encouraged – but I definitely wouldn't drop the cherry tomatoes. The sweetness is too perfect. If you really need to ditch them, try to add something else that's on the sweet side like peppers.
It's best to serve this right away. When it sits out it kinda dries up. It's at its best and silkiest when it first gets mixed together, even more so if you add some pasta cooking water.
If you enjoy eating your greens in pasta form, there is more where this comes from. This Spinach Spaghetti Sauce recipe is not dissimilar to my Cheesy Avocado Spinach Pasta, though that dish is a little less subtle. I also love Kale & Avocado Pesto Pasta and, if you don't need everything blended, I've got some Creamy Cavolo Nero Pasta and some Parmesan Kale Noodles for your consideration.