Coconut Lentils with Caramelized Onions
Red lentils and caramelized onions in a sweet coconut sauce. A creamy, mild and naturally sweet dish that is simple to prepare and works well as a side dish or a main meal with rice. These coconut lentils are vegetarian, vegan and great for babies and kids.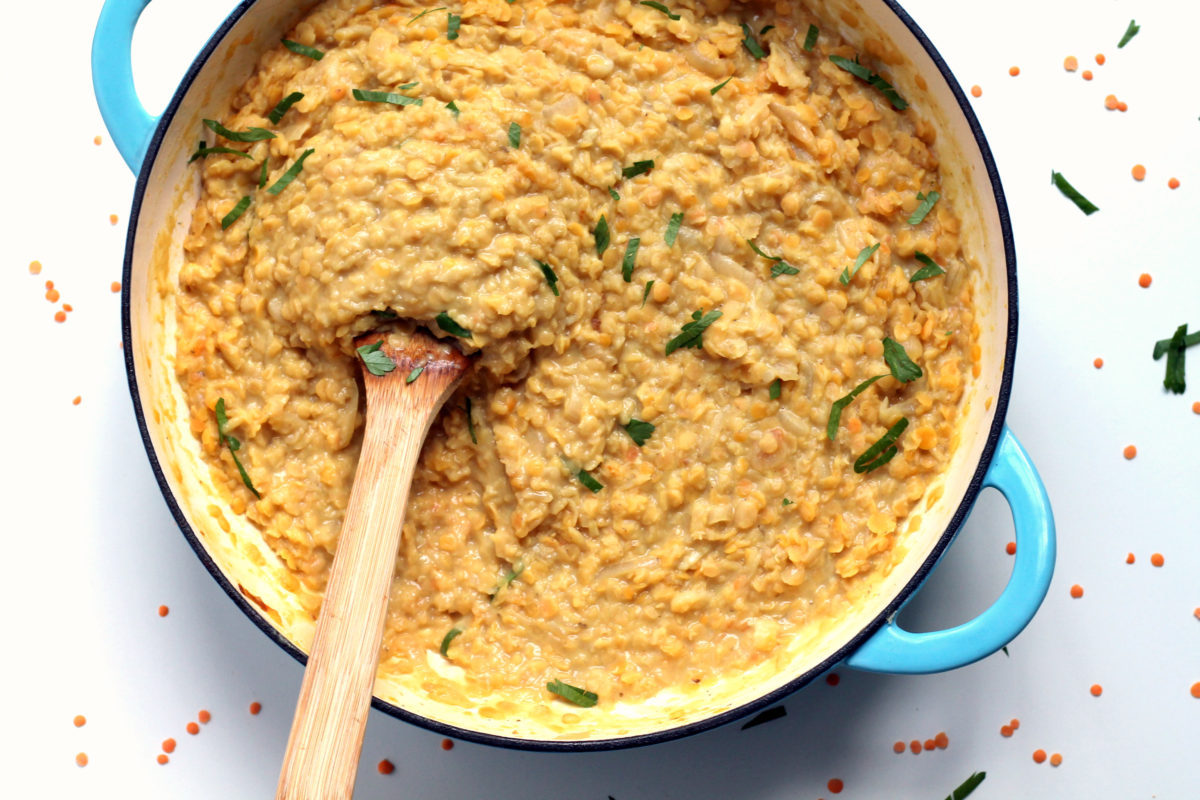 This was our first family meal for threeeeeee.
As well as being incredibly yummy served with rice or alongside your fave curry recipe, these coconut lentils are not too shabby as one of your baby's first foods.
After a series of boring plain veggies, I decided it was high time Veggie Jr ate something normal. I pureed it smooth and watered it down for her, since she was just 6 months old, and so her love affair with curried dishes began.
That said, please don't be put off by the idea that this is baby food.
Nope nope nope.
These curried lentils make for a super flavorful and healthy dish for anyone . They are sweet and mild, so they go well alongside something spicier.
I love to serve them with some crispy paneer and pepper skewers, but they can certainly be served for dinner on their own with rice and bread.
Using caramelized onions as a base means that there is a ton of umami and flavor there (which makes it easier to go without salt – a new challenge for my cooking now that we have a little one at the table!)
And if you're not making it for small people you can up the spices and salt level to your heart's content. Have fun with this and make it your own!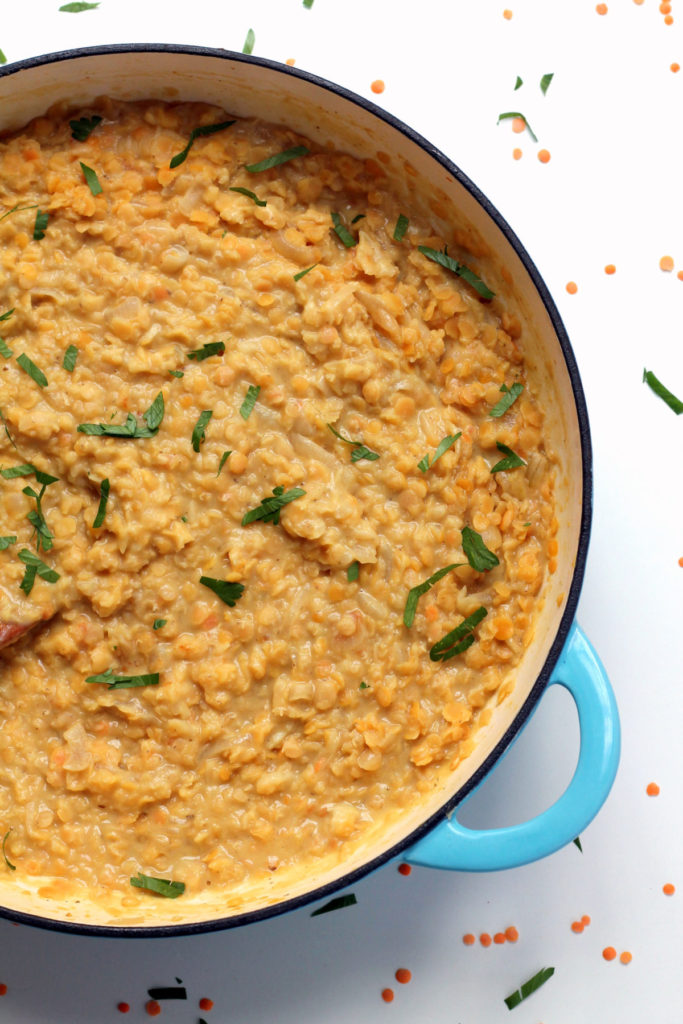 Source: I adapted this from Budget Bytes.