Creamy hummus with lemon garlic sauce
Hummus can be a little over-rated.
Sorry. That's not a great way to lead into a hummus recipe.
Hear me out though.
I just find that the ready made stuff can be too dry, too gritty, lacking in depth and flavour, made without enough tahini (sooo important but super expensive) and did I mention DRY? I get bored easily and hummus can be… boring. Ground up chickpeas on bread? Meh. 
So for much of my life I thought I just didn't like hummus all that much. But it turns out it can be sooooo delicious.
Basically, you need to make your own. I know. It sounds like a pain. But we'll do what we can to make the process go smoothly for you.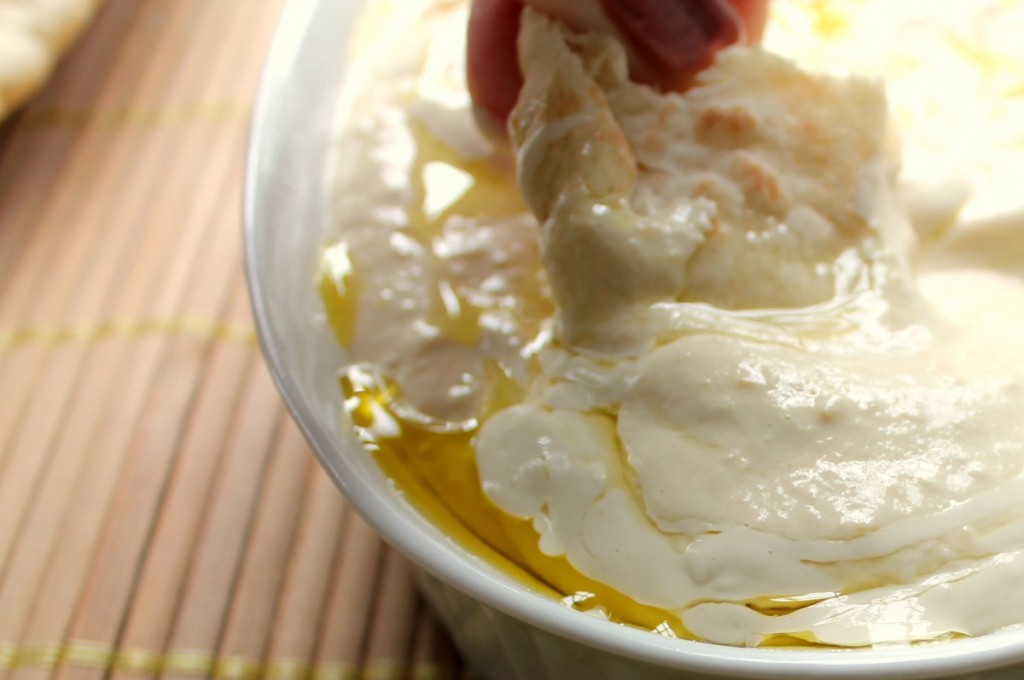 Smoooooth, like this hummus.
The  base is super-soft with a fairly mild but toasty flavour, and in my desperate attempts to keep it from drying out, I make it creamy to the point where it will drip right off the bread. You can adjust this if you prefer it more sturdy. It's then drizzled with a super strong tahini / garlic / lemon blend to bring an extra layer of flavour for those who require it.
You will need a food processor to get this right, but even a mini one will do the job very nicely.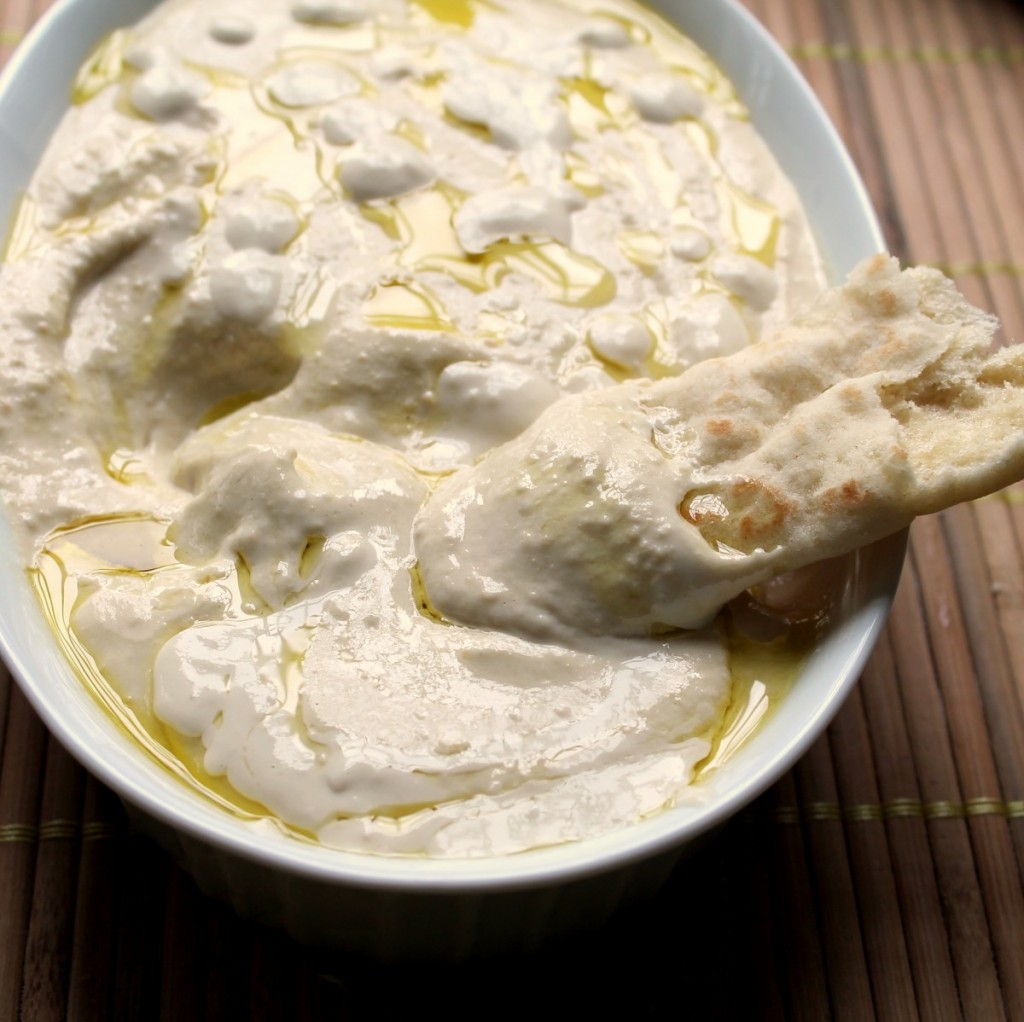 Are you ready to give it a try? Let's go!

This recipe was inspired by the Hummus Bros restaurants in London, who always leave a big squeezy bottle of lemon garlic sauce on the table. Now, what I wouldn't give for their hummus recipe…