Creamy, buttery tarka dal is pure comfort food. Packed with flavor, a bowl of this extra tasty dal will be a hit with anyone you serve it to, while being an excellent way to convince lentil skeptics to fall in love with this versatile and nutritious legume. This is an easy way to prepare dal in just 30 minutes with supermarket staple ingredients.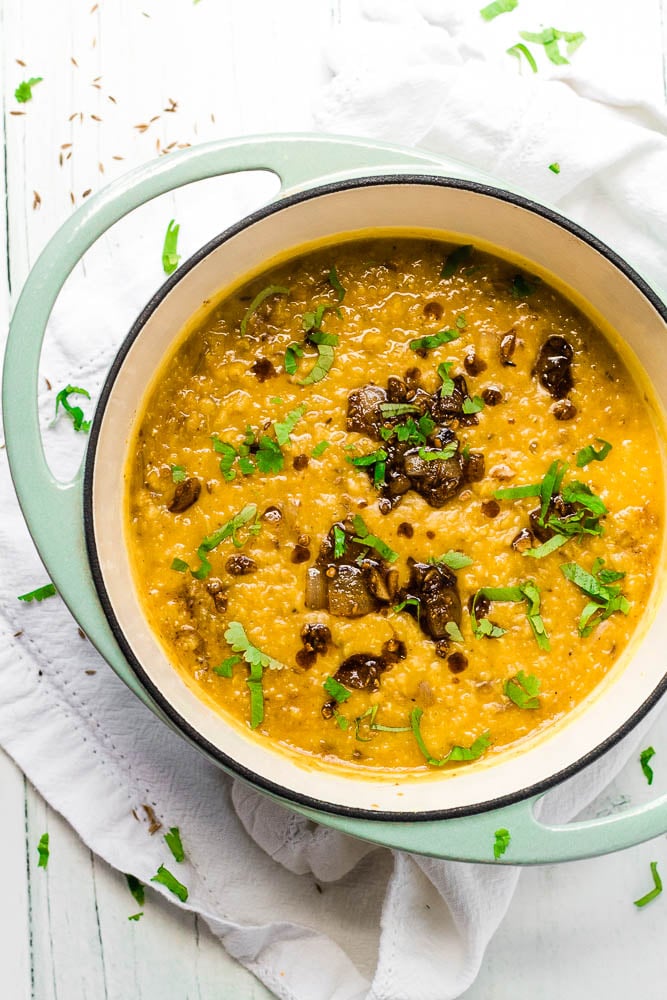 So here I am, continuing to push lentils on you all. But this time, I am staying closer to the lentil's comfort zone with a tarka dal style recipe. With allll the flavor.
10 years ago, if you'd talked to me about a lentil curry, stew or soup, I'd have glazed over and put it firmly in the camp of "predictable vegetarian fare". But then I discovered dal and realised that maybe everyone else had a point.
In fact my green lentil dal recipe has within weeks of being posted become one of the most popular recipes on this blog, so it definitely seems like we're generally all on the same page here.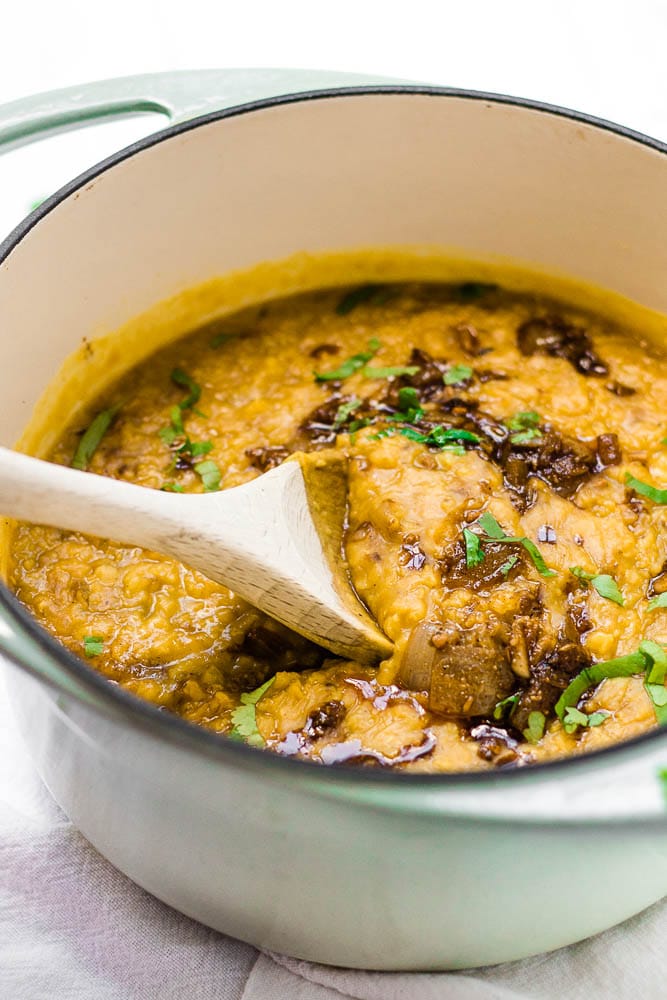 But if you're still wavering on these legumes, it's time to take the plunge and see how lentils can be transformed into the most decadent, creamy bowl of comfort food. If treated with the right amounts of gentle spice, garlic, salt, more garlic, butter, and even more garlic, there is very little chance you could find them boring.
Is this an authentic tarka dal recipe?
No, no and some more no. It's what this London gal can hack together with the stuff in her kitchen. I use a frying pan rather than a tarka pan, butter instead of ghee, and I add Spanish smoked paprika.
It is delicious and I stand by it, but it's more of a fusion cuisine (like all my global recipes).
If you want to make a more legit tarka dal, I'll direct you to this recipe from Manali which looks pretty epic.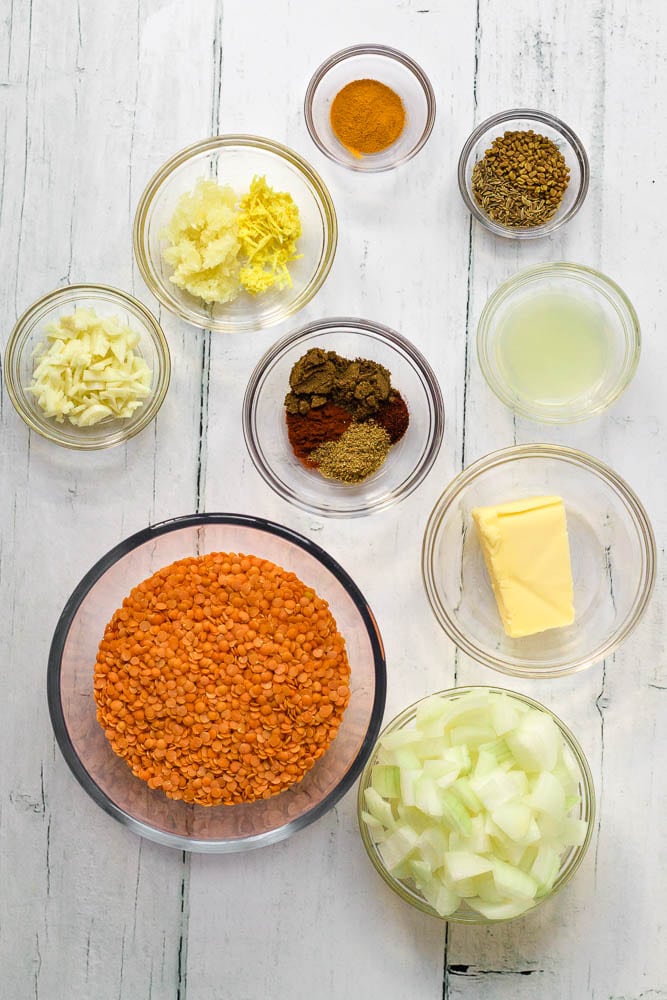 How to bring the flavor…
For me, this dal + rice + nan is my complete meal. Not a side dish. So I really want to flavor it well and I don't want it too subtle.
If you prefer things understated, or you're making it as a side dish and just want it to be a little bit of a creamy addition, you could reduce some of the ingredients. Cut the spices in half, even.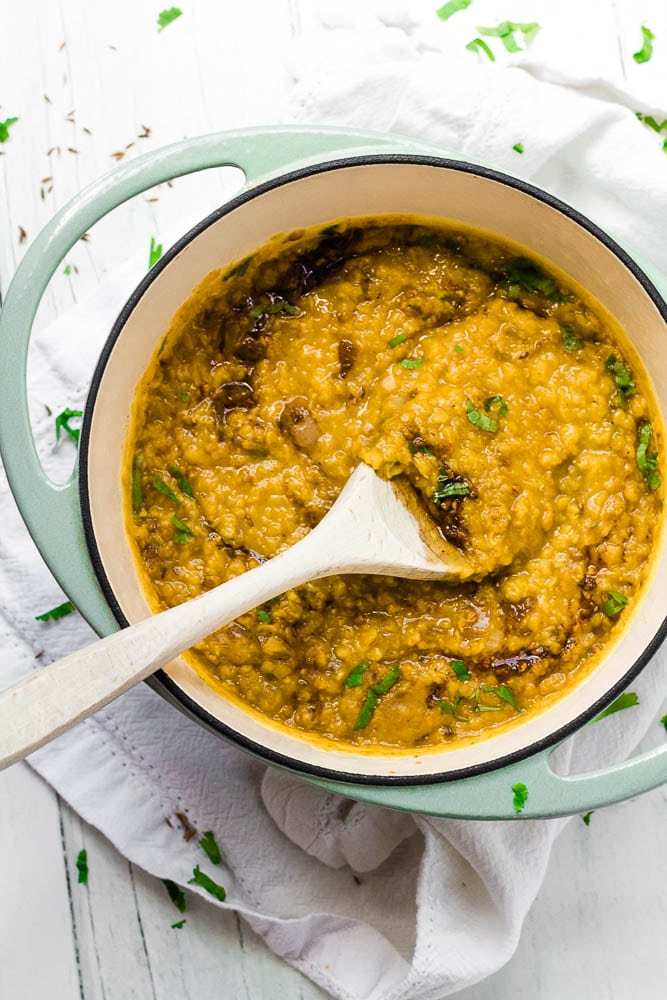 This is a garlic lovers dream. There is a lot of garlic here. Some of it's minced (which gets the flavor distributed through the dal nicely) and some is sliced (to get some crispy garlic bits floating around in there). If you're not convinced by the garlic quantities going on here, I understand. (Well, OK I don't really understand but I do respect it). You can either cut it all in half or omit the sliced garlic.
This recipe also uses several spices, all of which you should be able to find in the supermarket. Fenugreek seeds might be harder to track down but I'd really urge you to try! I find the flavor they add takes me a step closer to something you get in a legit curry house. If you just can't, mustard seeds can sub in.
I add a big ol' pat of salted butter at the end, which enhances the yumminess quite a lot. To make this vegan, use coconut oil or a flavorful vegan butter.
What makes this dal so easy?
I'm calling this an easy recipe, because it's got very chill workflow and is a little quicker than some other dal recipes out there. Let's discuss.
I use the method of a tarka dal, where we cook the lentils with just some tumeric and salt.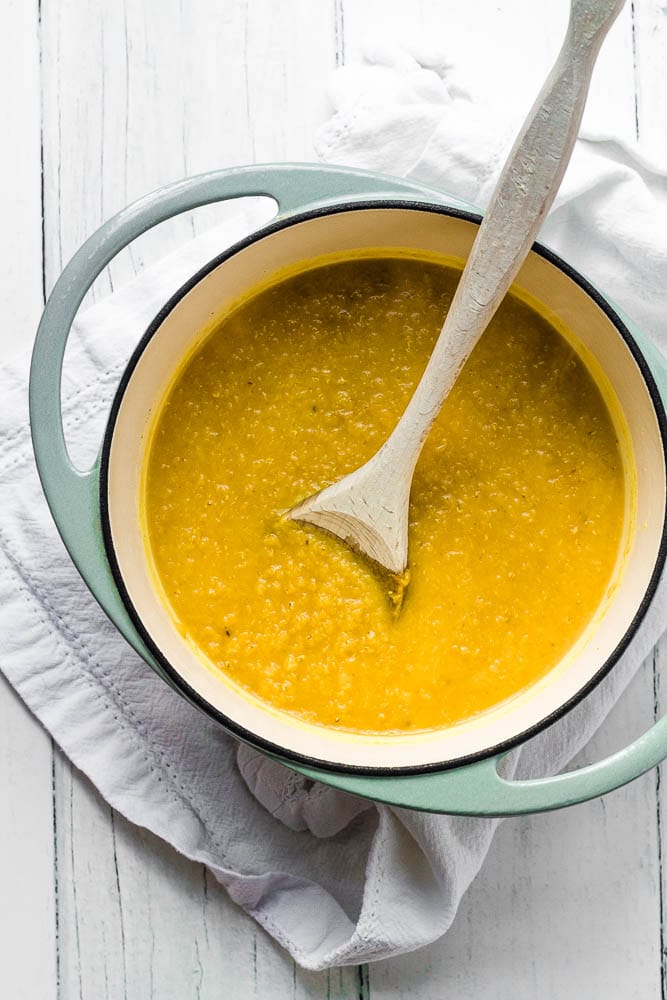 Then we stir a tarka (a buttery mix of fried onion, spices and garlic) into the lentils right at the end.
Preparing that tarka is where all the work is at, because of all the things that need to be gathered and chopped.
So with this recipe, all that prep overlaps with the cooking time for the lentils instead of coming before it, which saves a lot of time.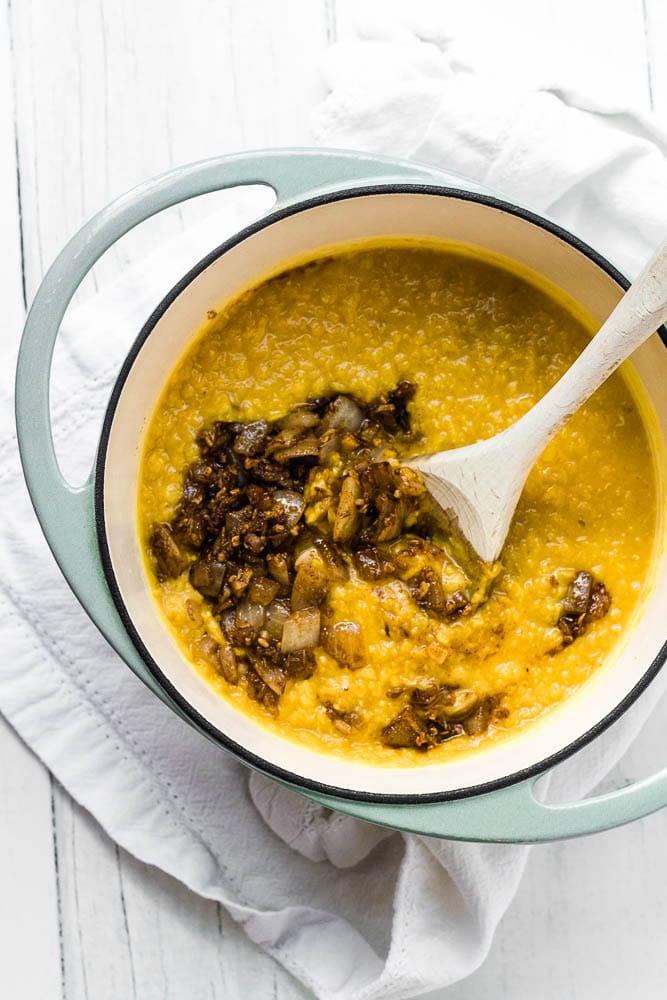 I have also opted to use red lentils which are the fastest cooking type. When I make this dish, I generally find that my lentils are ready at the same time as my "tarka". It's efficient like that.
Will it really take 30 minutes?
So, the first time you make it? NOPE. It will absolutely take longer.
Everything comes together in 30 minutes when you know what you're doing and move through all the gathering, chopping and cooking with confidence. You never get that on your first attempt at making a recipe.
To speed things up, read over the instructions in full, look at the pics above, and get really comfortable with how it's going to flow. The second and third time you make this, when you only need to glance at the recipe to remind you of the quantities, that's when you'll be getting it done around the 30 minute mark.