An iron rich, deliciously silky and flavorful homemade baby puree! packed with nutritious spinach and sweet potato with a hint of sweet spice, this baby food has it all: ticking lots of nutritional boxes while helping baby learn gourmet flavors to boot!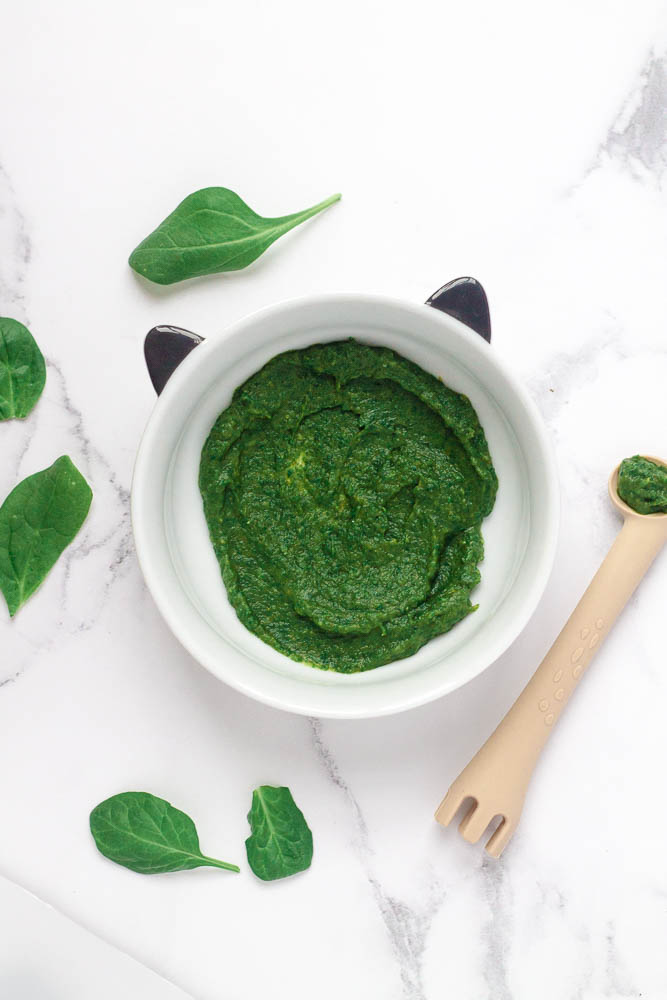 So after a pretty long pause, we are back with another iron rich vegetarian baby food recipe! Woo!
So far, my baby food recipes have proven popular and I am so happy to hear how many babies across the globe have enjoyed them.
But let's face it, babyhood is short, so there were only so many ideas I could test on Veggie Jr before she grew up and moved on.
Fast forward a couple years… along comes baby #2 and before I knew it, my mini blender and I picked up where we left off. After working our way through his big sister's old tried and trusted recipes, the little man's being treated to some new blends too!
I am excited to start sharing them with you all.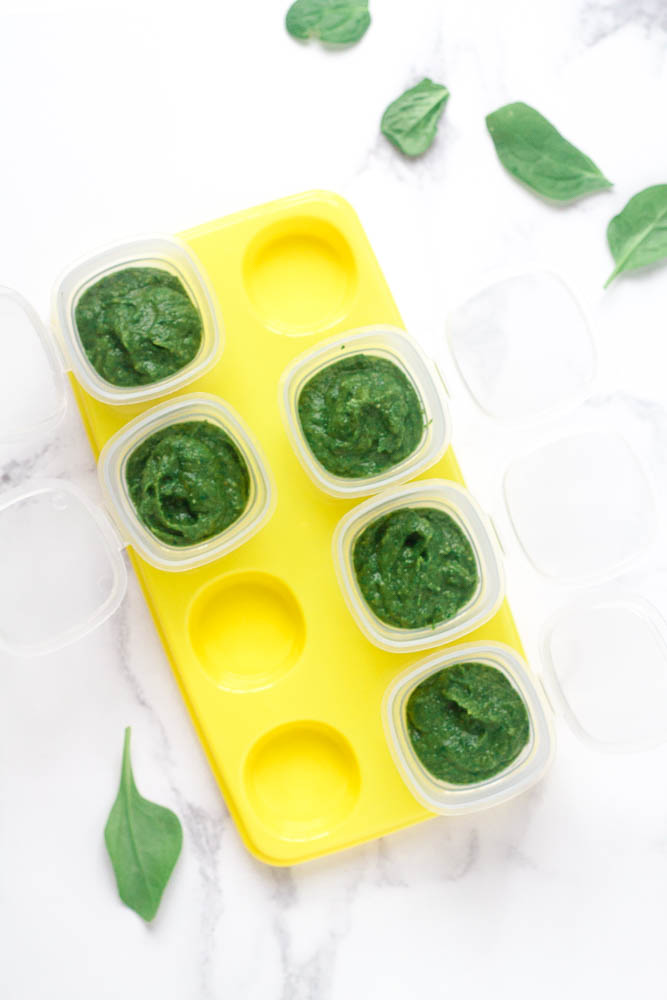 Starting here… this spiced spinach and sweet potato puree! This one ticks lots of boxes:
Iron rich.
Iron is the first nutrient that babies start needing to get from solids rather than milk. Makes sense to prioritise iron with baby's first meals, and for those who don't eat meat, we need to additionally make sure we're combining plant based iron (like spinach!) with sources of Vitamin C (sweet potato!) to make that iron absorbable.
Legitimately tasty.
When you're making my baby food recipes, I want you to lick the spatula and feel good about what you're serving your baby. This one is delicious thanks to the addition of gentle spices to the spinach.
I'll finish whatever he isn't having, thankuverymuch.
I am all for adding gentle spices and flavorings to baby food. It makes a lot of sense to introduce the tastes you enjoy cooking with from the start. Studies have shown it can help with a range of food acceptance later on too.
Though I think we need to be realistic and understand that it's biologically normal for toddlers and children to be picky, and your choice of puree recipes probably won't make or break their picky eating habits aged 2 and 1/2. It still feels great to feed your baby a meal that you can agree is delicious.
Super smooth & creamy.
This puree works well for babies who are just starting out on solids, or who have shown themselves not to like too much texture. Blended sweet potato has a lovely silky texture and the spinach completely pulverizes into it.
You don't need a fancy blender to get this one super smooth either. My mini food processor can't turn everything into super smooth baby food, but it manages this recipe very well.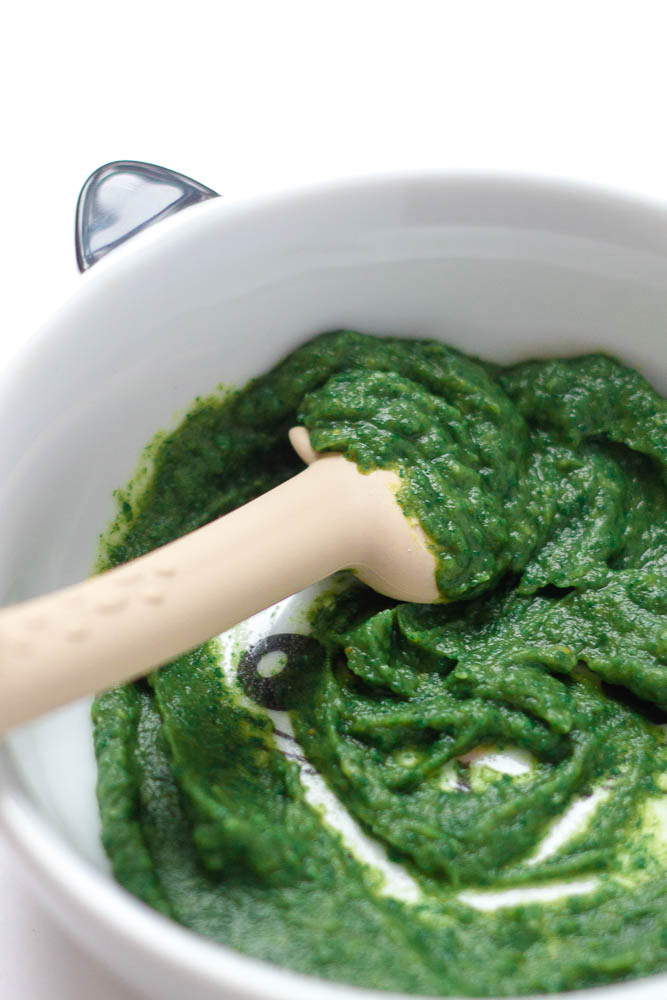 The Method: How to Make This Spinach & Sweet Potato Puree
So there's a printable recipe card with full instructions below, but if you're researching baby food recipes on the internet, there's a distinct possibility you haven't slept for 6 months or so. I will therefore show you the whole process in photos first so you can get a sense of what you're getting yourself into.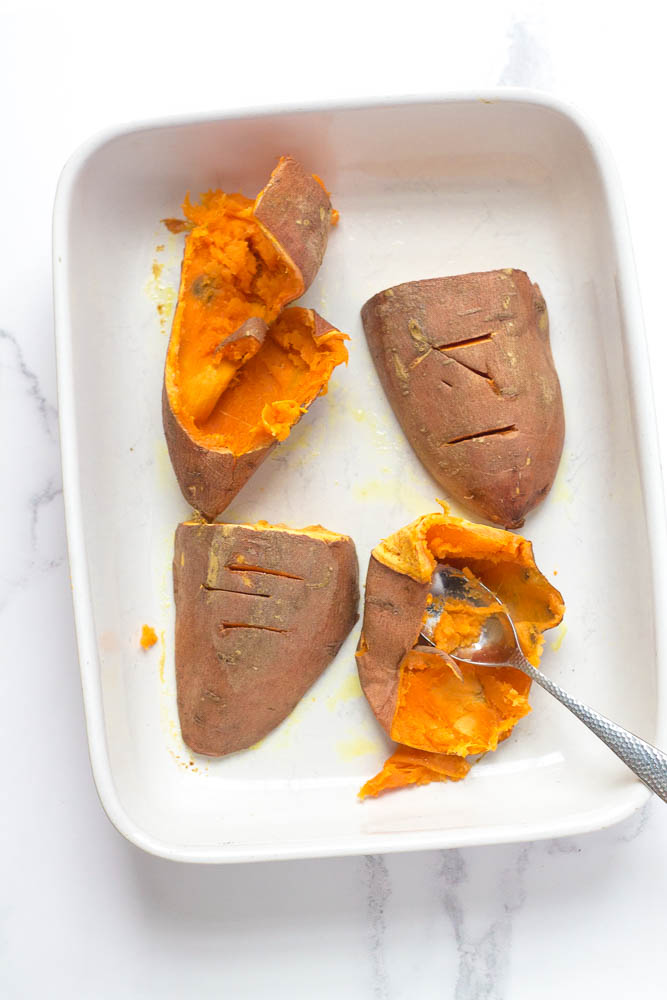 You'll bake some sweet potato. I find the quickest and easiest way to do this is to slice the sweet potato and cook it face down in a pan. Then you'll scrape out the flesh.
(You could steam the sweet potato if you prefer! I just prefer the taste and texture of baked, and find steaming awkward.)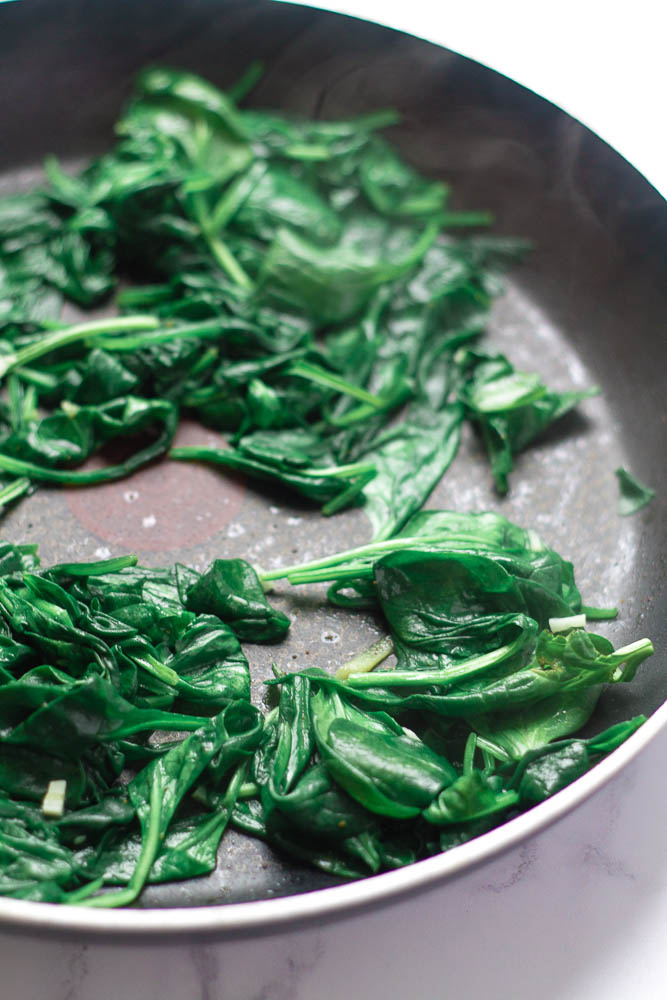 While you're waiting on your sweet potatoes, you'll sautee some spinach in garlic, ginger and nutmeg.
The nutmeg scent is a little strong at first, but don't worry – it's getting blended into lots of sweet potato which mellows it right out.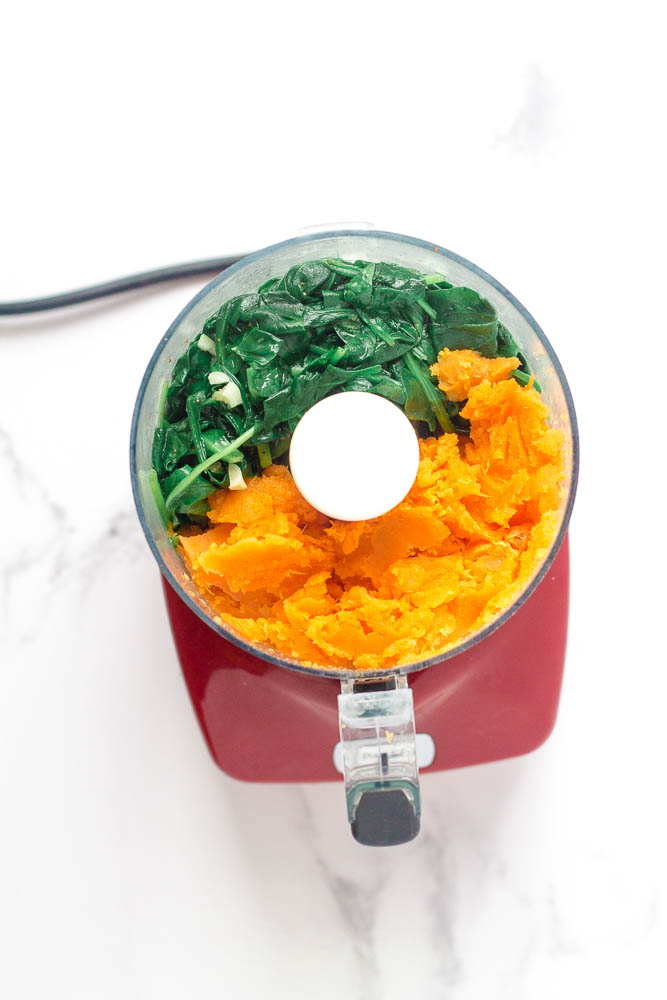 And blend!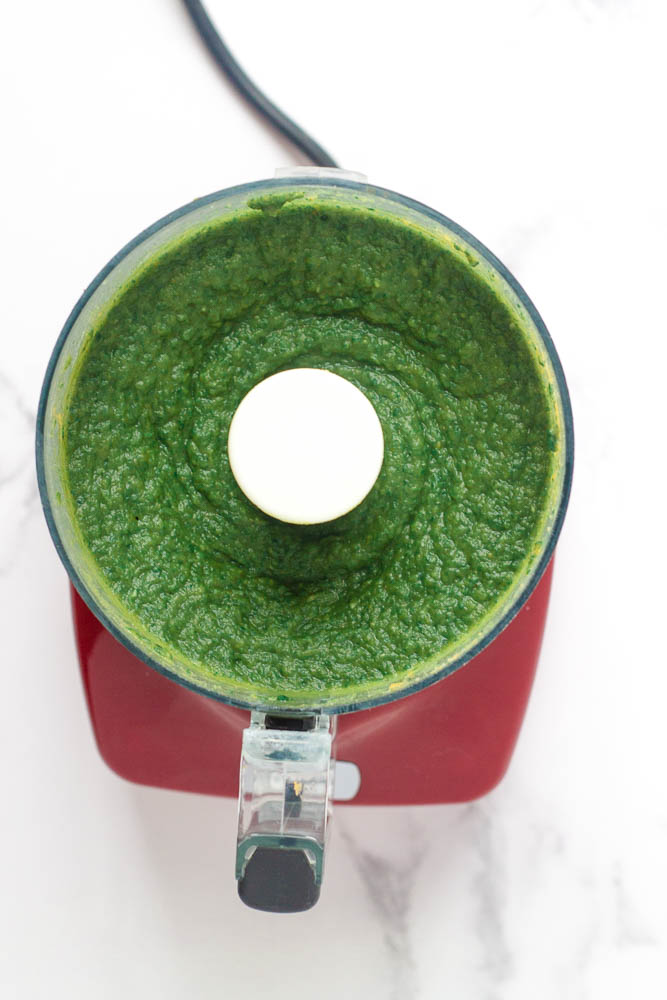 Now be sure to sneak a taste before serving to baby.
Yummy, right?
I do hope your baby agrees! And be sure to check our my other iron rich puree recipes if you're in the market for more.