An iron rich first food for babies packed with nutrients from white beans, roasted red pepper and baked sweet potato. Babies will love the sweet taste and silky texture of this homemade puree.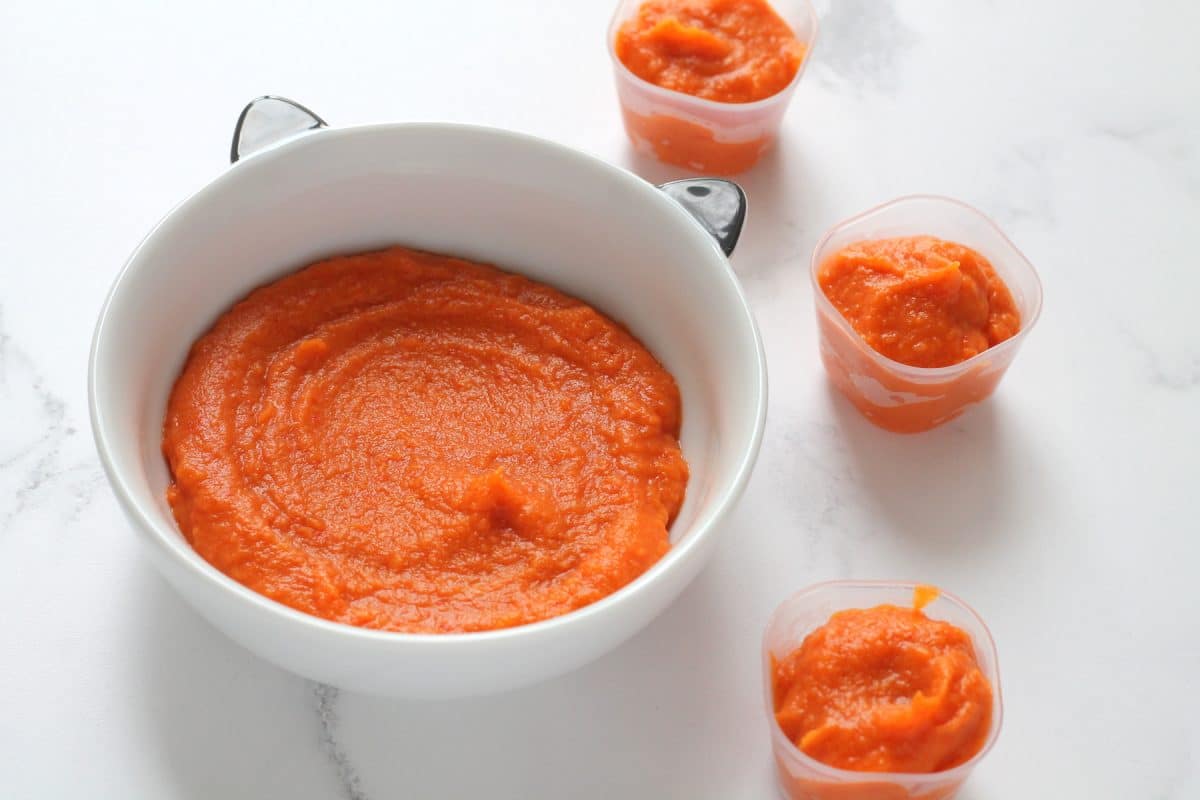 This is part of my iron rich baby purees series, where I am offering ideas for meatless first foods that make the most of plant based irons. And one of the obvious plant based irons we all know about is the humble bean.
Beans are a nutritional powerhouse for babies, and vegetarian or vegan babies will especially benefit from their protein and iron content. But for first tastes, you may be weary of giving your baby a large dose of straight beans, due to concerns over digestibility.
Some solid introduction plans would actually have you delay beans and other high protein foods to 8-10 months, but nowadays most do not consider this necessary and you're fine to introduce beans as a first food. So it's a personal choice (or one to discuss with your own healthcare team).
This puree is a gentle introduction, mixing beans with the highly digestible sweet potato, and some roasted red pepper which is full of vitamin C and will therefore maximize the amount of iron absorbed.
How to make this sweet potato, red pepper and white bean baby food
I made this using a baked sweet potato and a roasted red pepper, because those are, in my opinion, the absolute tastiest ways to prepare these vegetables!
It was easy enough to make these alongside dinner the night before. However. If the stars don't align to make this easy for you, go ahead and steam your sweet potato and red pepper together in a steaming basket and take it from there.
I used canned beans. It is better to use dried, freshly cooked beans if you can, but I know for many new mamas it's not realistic to expect you to go and batch cook all your beans from dried.
So if you're using canned, just rinse them for a while to reduce the sodium content.
More iron rich baby food recipes