14 Easy Vegetarian Date Night Recipes
Meatless recipes for a special occasion! These are easy to make at home but have that touch of luxury you're looking for on Valentine's Day or any other date night in.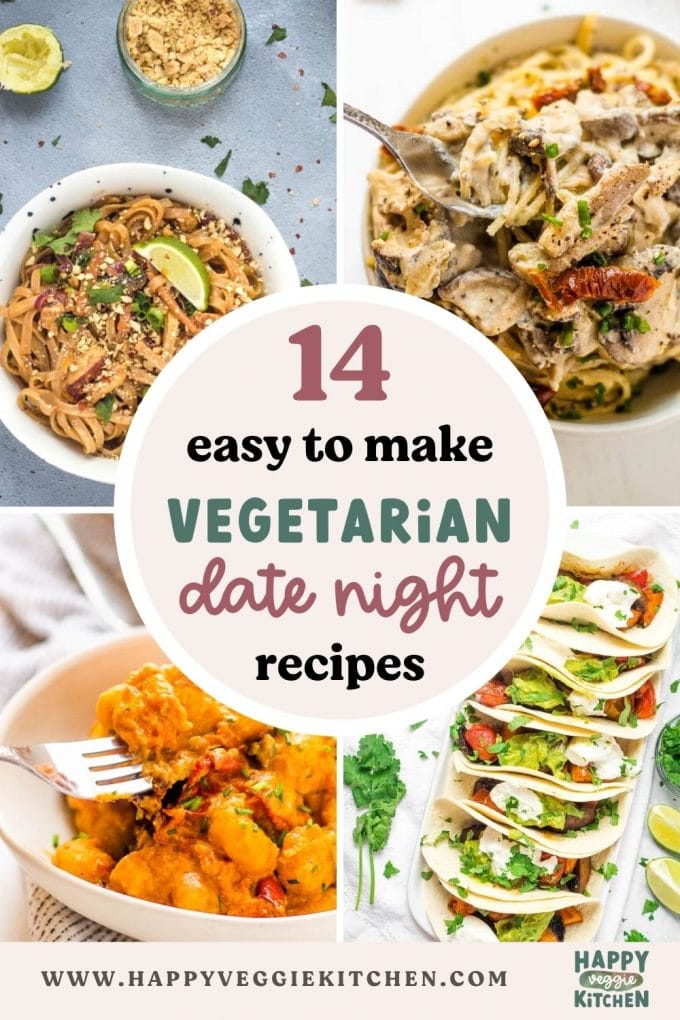 So you're looking for a date night or Valentine's recipe. It's got to be vegetarian, it's got to be achievable, and it's got to have a special something.
I've got ya! These 14 recipes will take good care of you.
Our approach to date night recipes here is to utilise slightly fancy ingredients to turn everyday dishes into something a little more special – we've got burrata, we've got truffle oil, we've got smoked cheese, we've got fancy mushrooms – but they're not hard to make, they're not super precise and they don't require any special skills or techniques.
So if you want a meatless date night recipe and you're not a confident cook, that is fine! You will do well with these. And if you are a more confident cook, you may still appreciate the chilled out workflows and the ability to cook these meals without having to take too much focus away from your special someone.
I would be so honored if you chose one of my recipes for your special evening, so if you do, let me know how it turns out in the comments 🙂 Enjoy!