How to make green lentils in the instant pot… and what to do with them! Batch cooking green lentils from dried is an economical way to load up on these amazing legumes. Green lentils are an incredibly versatile protein and shine in vegetarian and vegan recipes. I'll show you how to cook your green lentils perfectly in the instant pot, and give you lots of fun and creative ideas for what to do with them when they're ready!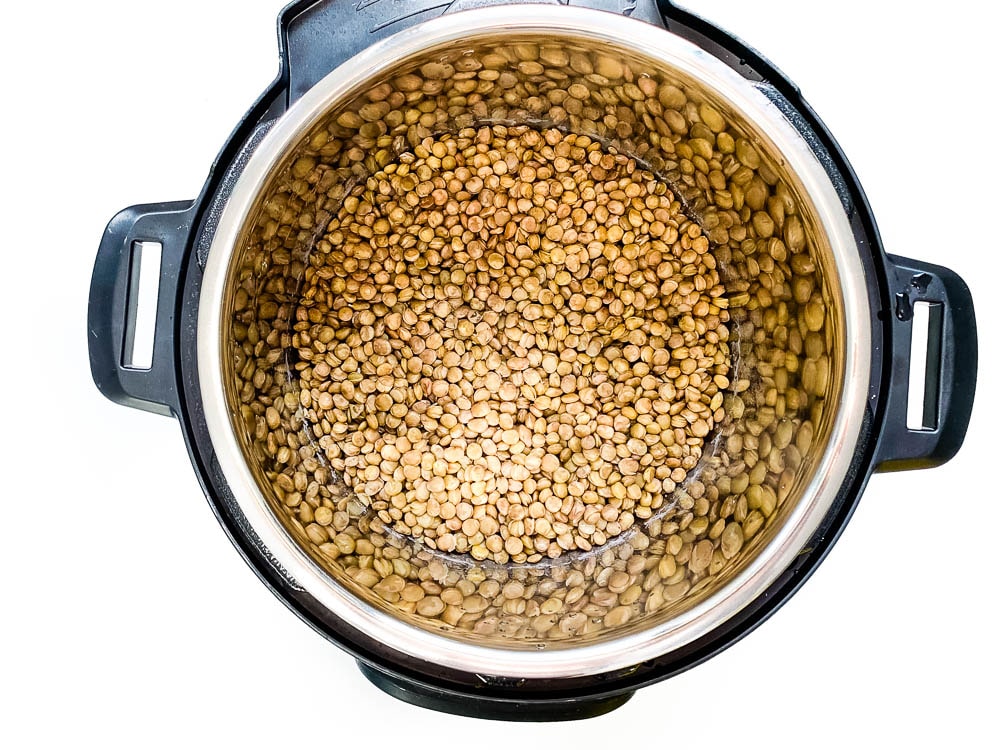 Having recently jumped on the instant pot bandwagon, I decided that green lentils were my first line of attack. Green lentils are one of my favourite ingredients and yet I am always using canned – doh!
Convenient as they are, canned lentils are more expensive and wasteful and not quite as tasty as homemade. Instant pot fans have been raving about the speed and ease of cooking legumes in their pots. Let's see if they're right, shall we?
If you want a super fast answer on how to cook lentils in the instant pot – go for 1 cup lentils to 1 3/4 cup water + 9 minutes of pressure + quick release, away you go!
But as with most things, there is more nuance than that. You have a few options, so if you have a minute, read on to see if you need to tweak those instructions for the best results for whatever it is you intend to do with your lentils (and read on even more for what I think you should do with them because I have several opinions where lentils are concerned).
How to make green lentils in the instant pot – step by step
Decide on your Water Ratio:
1 cup of green lentils – 1.5 or 1.75 cups water.
Less water makes the lentils drier at the other end. That's great if you want to have them in a salad, or if you want to sauté them, for example to use in tacos.
More water makes the lentils just a tiny bit more moist with a little bit of cooking water residue. I love to have that if I'm adding the lentils to a sauce, soup or stew.
If you're not too bothered about moisture levels in your end result, I'd recommend the higher amount of water to give yourself a buffer, because having too little water in a pressure cooker can lead to burn warnings. I've not had this happen to me but if you're working with older dried lentils they may suck up more moisture and it would be a possibility.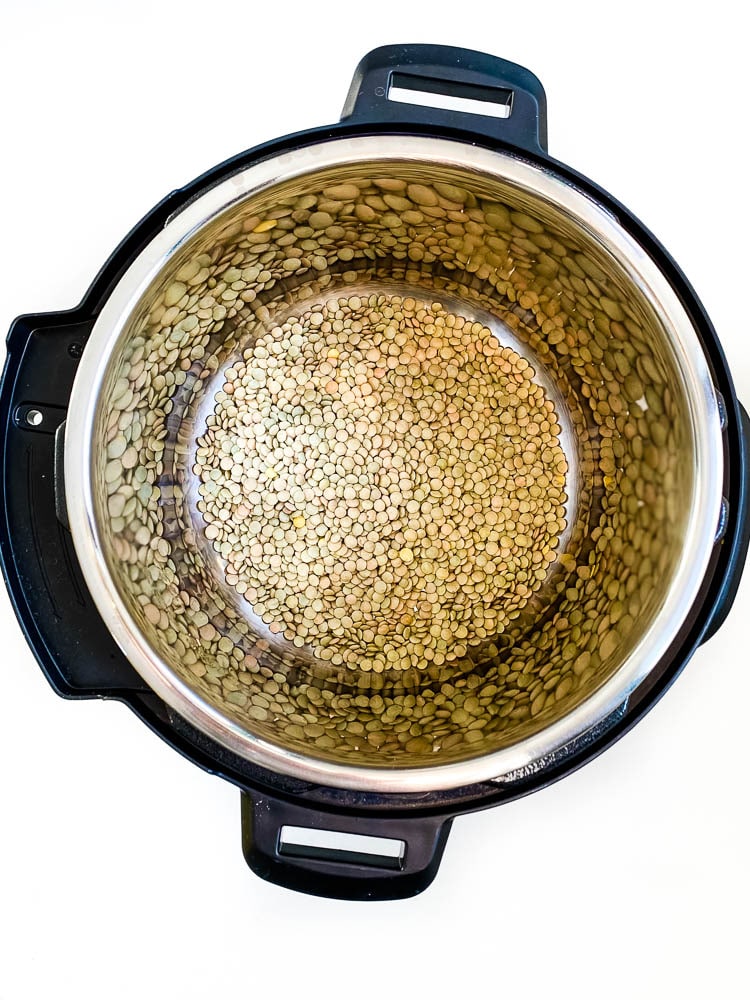 Decide on Your Cooking Time (8-10 minutes)
You can cook lentils in as little as 8 minutes or as long as 10.
8 minutes gives you something more robust, more al dente. This is the best choice for salads, lentils that are going to be sautéed, or lentils that will be stored and then cooked a little more when they're eventually used in a recipe.
10 minutes gives you softer lentils. This is the best choice for lentils that are headed for a soup or dal recipe, when you've seasoned the lentils and intend to serve them as a stand alone dish straight from the instant pot, or if your lentils are quite old – older lentils don't cook as quickly.
If you're indecisive, try 9 minutes. Can't go too too wrong there.
Set the Instant Pot:
Close the lid, put the vent to "sealing" and start a Pressure Cooker cycle for your desired time.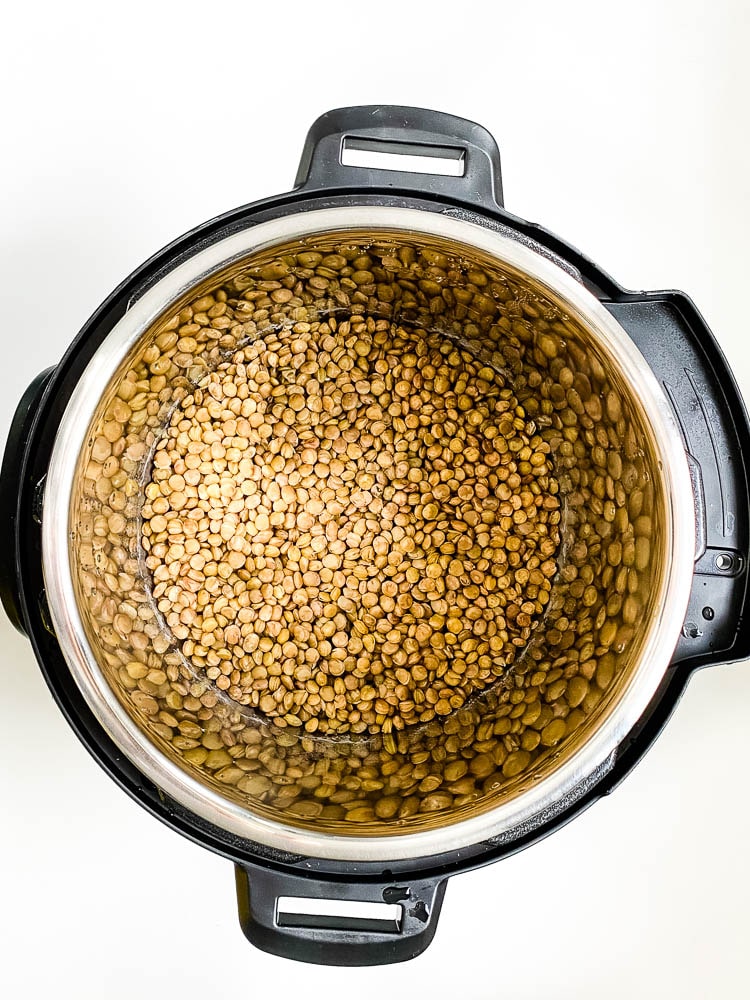 Release the Pressure:
The cycle will beep when it's done cooking, but you can't open the pot until the pressure is released. You have choices!
The machine will do that all on it's own (a natural pressure release) if you leave it for fifteen minutes or so. You will know it's done when the valve goes down and you'll hear a clicking sound. HOWEVER. The lentils will be hanging around in a hot pot and keep cooking so they will come out much softer. Fine for some situations, not for others.
In most cases, I would recommend doing the quick release to preserve the texture of the lentils. You do this by turning the valve manually to the Release position. If you do this, be aware that very hot steam is going to shoot upwards from the valve. So be safe! You'll want to access it from the side, keeping as far away from the machine as practical when you turn the lid, and touching it at the lower point of the valve, not letting your hand cover the top.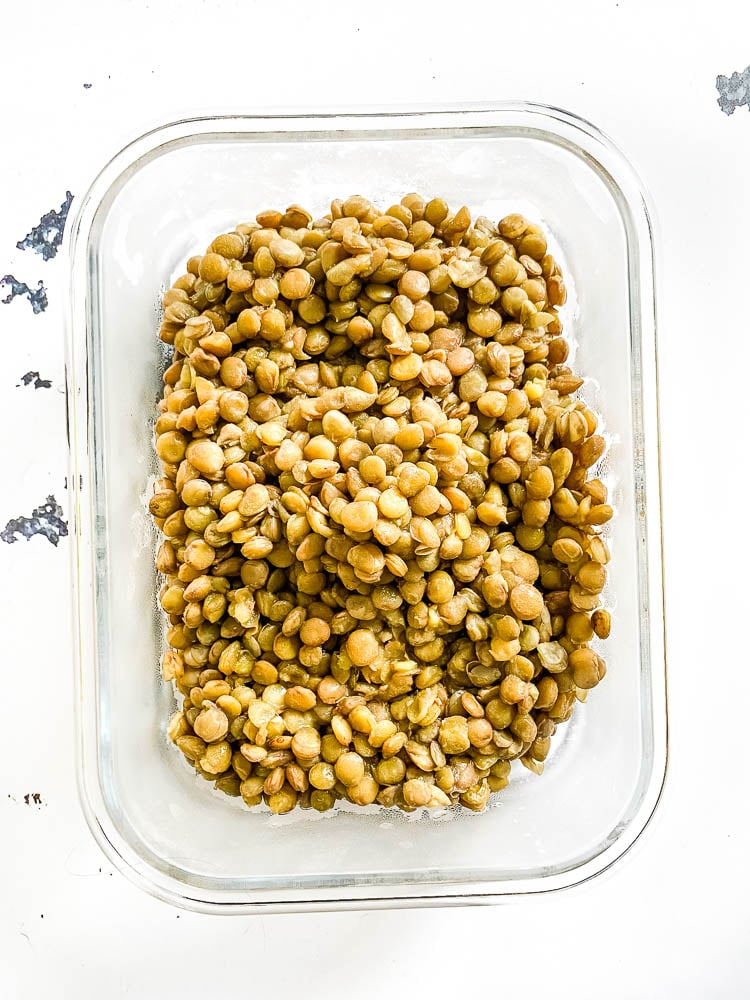 How to Use Your Lentils:
The fun part! Now that you have a batch of green lentils, here are some recipes to get you started: