16 Vegetarian Air Fryer Dinners
Air fryers aren't just for appetizers and fries! Let your air fryer cook you an actual dinner. These vegetarian air fryer recipes are meal worthy, easy and delicious.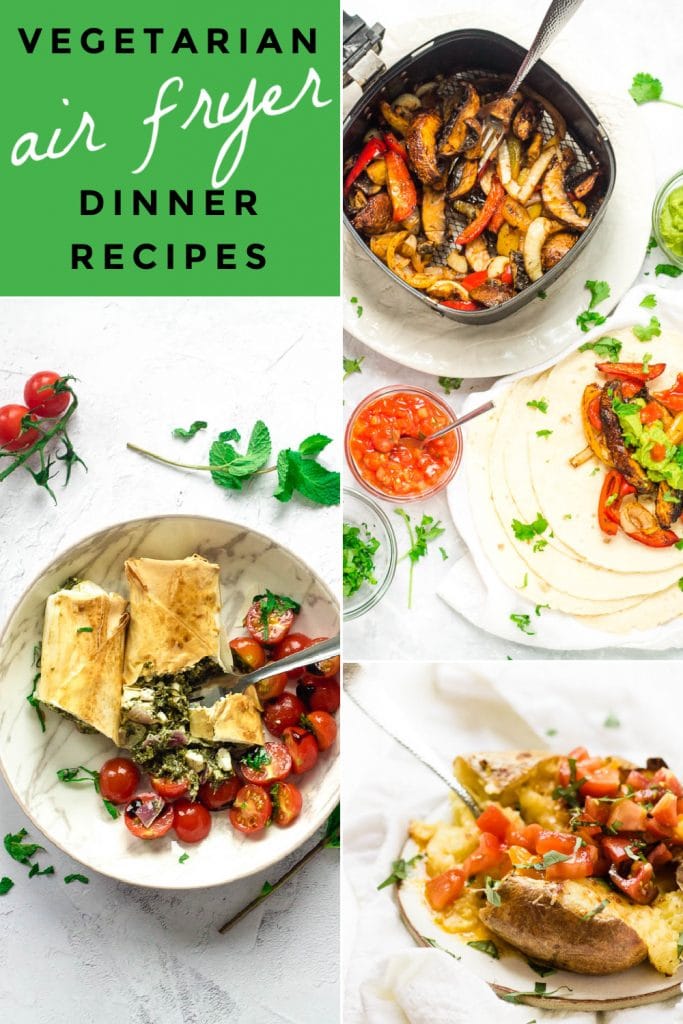 We all know air fryers are great for fries and other side dish / appetizer foods that might normally be deep fried, but their genius does not end there. An air fryer is essentially a mini convection oven that can heat up quickly and cook food really fast.
It is designed to make food crispy with less oil, but it also does a great job of simple baking and roasting. It's an all-rounder that some people have really embraced as part of their kitchen repertoire. Especially if you are cooking for one or two (though XL air fryers do exist for larger households).
Personally, I would never have bought a gadget just for fries and egg rolls and other appetizers. I simply don't make those foods enough. I need something that helps me get an actual dinner on the table – and I am happy to report that the air fryer does that!
All of these recipes (some mine, some from around the web) are actual meals. You may need to add a salad or some grains, but the main cooking job is done by your air fryer. Let's take a look…